Time Helps Accountable Care Organizations Realize Savings in MSSP
Accountable care organizations in the Medicare Shared Savings Program (MSSP) for at least three years realized savings in 2017, while newer ACOs increased Medicare spending, Avalere reported.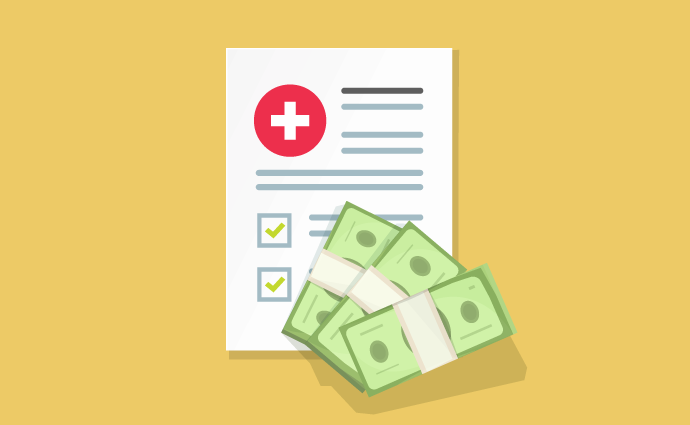 Source: Thinkstock
- Experience is a key factor to realizing greater cost savings in the Medicare Shared Savings Program (MSSP), a new Avalere analysis found.
Accountable care organizations (ACOs) in the MSSP for four or more years generated nearly all of the program's savings in 2017, researchers found using the CMS 2017 Shared Savings Program Accountable Care Organizations Public Use File.
"These results reinforce what we have heard from accountable care organizations – that they need time to realize the fruits of their investments," stated Gabriel Sullivan, a manager at Avalere. "Experience matters in driving positive financial performance among accountable care organizations."
2017 was the first year Medicare's largest ACO program generated savings since the program launched in 2012. During the most recent performance period, the ACOs realized $314 million in net savings and 34 percent of the 472 participating organizations earned shared savings.
The Avalere analysis of MSSP ACOs, which grew from 27 organizations when the program started to 561 organizations currently participating, revealed that time is crucial to realizing savings. The 2017 MSSP results showed that ACOs in the program for at least three years generated higher savings compared to newer ACOs.
READ MORE: Exploring Two-Sided Financial Risk in Alternative Payment Models
MSSP ACOs with just one to two years of experience in the program actually increased Medicare spending, researchers reported.
ACOs in the MSSP for four years reduced Medicare spending the most in 2017. The organizations decrease spending by $115.15 per beneficiary.
Source: Avalere
ACOs in the program for three years reduced Medicare spending by $3.07 per beneficiary in 2017, while organizations in the program for five years decreased spending by $74.57 per beneficiary.
In comparison, ACOs in their first year increased Medicare spending by $20.30 per beneficiary in 2017 and organizations in their second year of the program boosted spending by $25.70 per beneficiary.
The new methodology used by CMS to determine an ACO's performance may have also resulted in positive performance results in 2017, Avalere added.
READ MORE: Core Competencies for Accountable Care Organization Development
In 2017, CMS started to incorporate regional spending into benchmark calculations for ACOs that were in their second MSSP agreement period. The ACOs with four years of experience were in their second agreement period by 2017 and those were the organizations that generated the strongest financial results.
"Provider experience in managing population health, creating data infrastructure, and changing behavior appear to be crucial factors in the success of accountable care organizations," explained John Feore, Director at Avalere. "The governments' new methodology for calculating savings may also affect financial results."
While experience and benchmarking are predictors of ACO success, the analysis revealed that the assumption of downside financial risk is not. Researchers found that assuming downside financial risk in Tracks 2 and 3 of the MSSP is not a reliable predictor of if an ACO will realize cost savings.
Over 90 percent of MSSP ACOs participated in the program's Track 1, which is the only MSSP track that allows ACOs to assume upside-only financial risk. Unlike Tracks 2 and 3, Track 1 ACOs are not required to repay CMS a portion of financial losses if the organizations exceed their financial benchmark during a performance period.
CMS has recently criticized Track 1 ACOs, arguing that the organizations increase Medicare spending because the organizations are not on the line for shared losses and repayment.
READ MORE: Accountable Care Organizations Grow, But Face New Challenges
However, the Avalere analysis uncovered that MSSP ACOs in all three tracks reduced Medicare spending. In fact, Track 1 ACOs contributed the most to aggregate savings compared to their Tracks 2 and 3 counterparts, saving a total of $291 million in 2017.
Source: Avalere
Track 2 ACOs saved $5 million and Track 3 ACOs saved $18 million in 2017. Although, less than 10 percent of the MSSP ACOs participated in the downside financial risk tracks during the performance period.
The savings stemming from upside-only MSSP ACOs may change in the near future. CMS recently proposed to overhaul the program, renaming it the Pathways to Success initiative. And the federal agency specifically focused potential MSSP changes on upside-only ACOs.
"After six years of experience, the time has come to put real 'accountability' in Accountable Care Organizations. Medicare cannot afford to support programs with weak incentives that do not deliver value," CMS Administrator Seema Verma stated when announcing the overall in August 2018.
"ACOs can be an important component of a system that increases the quality of care while decreasing costs; however, most Medicare ACOs do not currently face any financial consequences when costs go up, and this has to change."
CMS proposed to promote downside financial risk assumption by accelerating the ramp up from six to two years and cutting the shared savings opportunity for upside-only ACOs in half.
CMS has yet to finalize the MSSP overhaul. Stakeholder comments on the proposed changes are due by Oct. 16, 2018.