Top 4 Patient Financial Responsibility Collection Methods
Providers can collect full patient financial responsibility by using credit cards on file and payment plans as well as restructuring their revenue cycle and borrowing techniques from the retail industry.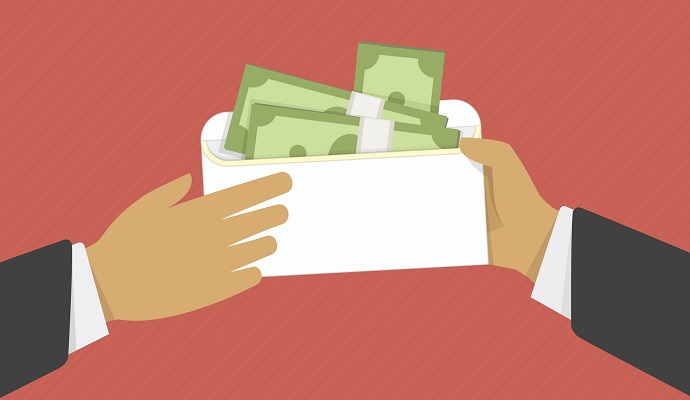 Source: Thinkstock
- The top priority for providers is to deliver high-quality healthcare services to their patients. But the recent rise in patient financial responsibility and healthcare consumerism has forced some providers to bump patient collections to the top of their priority lists.
Approximately 74 percent of healthcare providers reported a significant increase in patient financial responsibility in 2015 because of high-deductible health plans, a 2016 InstaMed survey showed.
As patients owe greater out-of-pocket costs, providers are not seeing patient collection revenue. A recent Crowe Horwath analysis found that as patients incurred higher out-of-pocket costs, patient collection rates at healthcare organizations substantially dropped.
Patients who owed less than $1,200 in out-of-pocket costs for inpatient services had a payment rate of 40.1 percent. However, once patients incurred a balance between $1,201 and $1,450, the collection rate fell to just 17.6 percent.
Researchers pointed out that Medicare providers may especially feel the financial pressure since the inpatient Medicare deductible amount fell between $1,201 and $1,450.
READ MORE: Key Ways to Boost Collection of Patient Financial Responsibility
Healthcare organizations are finding it difficult to implement strategies to collect full patient financial responsibility. One-third of providers reported that they struggle with their patients not paying their full medical bills and about 25 percent said slow-paying patients are a significant challenge, a 2016 Navicure survey revealed.
Another 26 percent of providers stated that they experience difficulties educating patients about their financial responsibility.
To collect full patient financial responsibility, providers should consider the following four patient collection strategies. The strategies include implementing a credit card on file program, shifting back-end revenue cycle management functions to the front, offering patient payment plans, and borrowing retail methods.
Credit card on file programs reduce A/R days
Consumers use credit cards to purchase items ranging from everyday buys, like food and gas, to major purchases, such as a new car or appliance. So, why shouldn't patients be able to use their credit cards to pay for healthcare services, Amy Rogers, Orthopaedics & Rheumatology of the North Shore's office manager, recently asked RevCycleIntelligence.com.
Like many other healthcare organizations, the Illinois-based four-physician specialty practice was "crippled by the high-deductible plans and, consequently, patients were either not paying or paying us $100 a month for a $2,000 deductible," she said.
READ MORE: 4 Key Ways to Boost Point-of-Service Patient Collections
To acquire full patient financial responsibility, Rogers decided to implement a credit card on file program.
"We would much rather have that patient make payments to their own credit card than to us," she said.
Despite the prevalence of credit card use in the modern economy, only 20 percent of providers used a credit card on file for patient collections as of February 2017, a recent Navicure survey uncovered.
Patients also expressed their interests in using their credit cards for healthcare payments. About 70 percent of healthcare consumers prefer to use an electronic medical billing method, such as credit cards or eChecks, the InstaMed survey stated.
Rogers partnered with a medical billing vendor to implement card readers on front-desk computers and integrate a credit card merchant program into their billing system. Front-end staff were able to take patient credit cards and swipe them for convenient payment.
READ MORE: Healthcare Consumerism Challenges Primary Care Business Models
They could also create patient payment plans by storing the patient's credit card information safely in their medical billing system. The healthcare organization received full patient responsibility within three to four months by setting up the card to run every month until out-of-pocket costs were satisfied.
The credit card on file program reduced accounts receivable by 28 percent in six months and account aging for 91 to 120 days for patient balances declined by 72 percent.
Shifting revenue cycle management functions boosts point-of-service collections
Healthcare revenue cycle management traditionally separates front- and back-end functions. On the front-end, staff interact with patients to collect insurance information, schedule appointments, and collect point-of-service payments.
Back-end staff generally deal with claims management, claims reimbursement, and final patient balances after medical bill adjudication.
However, the siloed healthcare revenue cycle management process prevented a small Illinois hospital from collecting point-of-service patient payments.
"The biggest thing I noticed was - and it's not just here, it's everywhere - the entire revenue cycle was a very segmented process prior to the changes we're seeing," Rebecca Wright, Iroquois Memorial Hospital's Vice President of Strategic Planning, told RevCycleIntelligence.com. "People were only familiar with their role whether it was registration or scheduling or billing."
Many healthcare organizations experience difficulties acquiring patient financial responsibility at the point-of-service. Hospitals only collected upfront payments from about 36 percent of patients, representing just 19 percent of patient-owed fees, a 2015 Availity study found.
To restructure Iroquois Memorial Hospital's patient collection strategy, Wright focused on shifting back-end revenue cycle management duties to the front-end. In particular, she aimed to resolve a "lack of understanding on what the big picture was, including how patient responsibilities were calculated and what was actually needed to process a claim."
By educating revenue cycle management staff on each position's responsibilities and patient financial responsibility in general, the hospital increased point-of-service patient collections by 300 percent.
The patient financial responsibility training also helped front-end staff input claims accurately.
"My last thing is that the more accurate the input the registration staff can put on the claim to start the process, the better the end result will be," Wright added. "The claims can be paid faster and there's less chance of eligibility-related denials. It just creates a better process."
Payment plans give patients more opportunities to pay full financial responsibility
Under high-deductible health plans, healthcare consumers are expected to pay more out-of-pocket expenses. As a result, the average out-of-pocket costs for consumers under 65 years of age with employer-sponsored coverage was $813 in 2015, up 3 percent in a year, the Health Care Cost Institute reported.
However, healthcare consumers may not have the financial means to pay their out-of-pocket costs at the doctor's office. Over 60 percent of Americans do not have enough money in savings to even cover an emergency department visit, Bankrate recently uncovered.
Consequently, patients are skipping appointments and treatments. One in four patients reported not adhering to a medical treatment or going to a follow-up appointment because of healthcare costs, a 2016 Physician Foundation survey found.
In response to patient financial concerns, a Missouri-based hospital implemented payment plan options for their patients.
"We don't want our patients to have to choose between paying for food or rent and healthcare," Nanette Houck, Excelsior Springs Hospital's interim CEO, recently told RevCycleIntelligence.com. "We also want them to have the best care and having a partnership with a company who offers payment plans makes us feel like we are giving our patients options."
"It helps to take one other stress away from an already stressful healthcare situation," she added.
Patients can work with the hospital's financial team and a vendor to create payment plans based on the amount they owe. Rather than struggling to make one large payment, patients can spread their financial responsibility over a reasonable amount of time and the hospital spends less administrative resources tracking down missing payments.
Payment plans also prevented patients from skipping medical services and incurring greater healthcare costs after conditions worsened.
Responding to healthcare consumerism by borrowing techniques from the retail industry
Shifting to a retail-oriented approach may help healthcare organizations tackle patient collection challenges. Using the consumer-centered strategy that retail companies employ may attract patients and motivate them to pay.
"As consumers have more choice and increased personal out-of-pocket expenses, they will be more selective with their dollars and look for experiences that are easy, personalized and build an emotional connection," said Dave Kriesand, Banner Health Vice President of the Consumer Experience Center. "This is no different from what we all experience with companies like Apple, Amazon, USAA and American Express."
With more financial skin in the game, healthcare consumers may also compare their healthcare costs to payments they make to retail companies.
"As consumers have more choice and healthcare decisions impact their wallets more, they will increasingly compare their healthcare experience to the expectations they have developed in other aspects of their lives," he added. "Healthcare organizations will need to live up to a new service expectation if they want to continue to win the business of their service savvy customers."
To foster a patient-centered experience in response to healthcare consumerism, organizations should consider implementing self-service stations like those at airports, suggested David Betts, Deloitte Principal.
"That's where we see some of the digital opportunities," he said. "We've become very comfortable with self-service. We're a bit of a self-service economy. Healthcare is kind of that last batch to adopt it."
Healthcare self-service technology should allow patients to check-in as well as encompass scheduling, registration, medical billing, patient collections, and access to educational materials.
High-deductible health plans and healthcare consumerism represent major shifts in financial responsibility. Rather than relying on payers to reimburse providers, healthcare organizations are increasingly turning to their patients to collect revenue.
Healthcare organizations should listen to their patients to align collection strategies with consumer demands. Implementing appropriate patient collection initiatives will ensure that patients can trust their providers to take care of their health as well as their wallets.