Top 5 Ingredients of a Successful Alternative Payment Model
Alternative payment models should offer resources, focus on factors within a provider's control, improve specialty care payments, allow regional flexibilities, and reduce administrative burdens.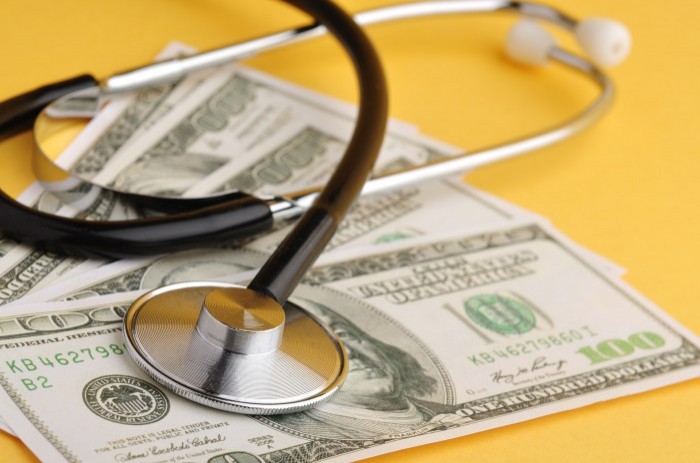 Source: Thinkstock
- Alternative payment models tie provider reimbursement to quality and cost performance. Besides their foundational function, though, each model has its own rules pertaining to financial incentive structures, quality measurements, and patient populations or care episodes.
Even though a myriad of alternative payment models exist, some are more effective than others at motivating providers to implement value-based care.
A recent American Journal of Accountable Care article identified five principles that stakeholders should follow to develop successful alternative payment models.
First, alternative payment models should support providers by offering resources for high-value care delivery.
Two major goals of alternative payment models are to lower healthcare costs and improve care quality. However, the models should not just focus on incentivizing providers to reduce healthcare spending or penalizing providers for not achieving care quality benchmarks.
READ MORE: Understanding the Value-Based Reimbursement Model Landscape
"APMs, which blindly incent decreased utilization of services, can worsen access to care and health outcomes for patients," wrote researchers. "Adding penalties based on quality can protect some patients, but harm others whose care needs fall between the many cracks in current quality measures."
Stakeholders should include more flexibility and provide more resources through alternative payment models, the researchers advised. Part of offering better resources for high-value care is creating financial incentives that allow providers to go beyond traditional fee-for-service care.
For example, patient education and self-management initiatives helped asthma patients avoid costly healthcare encounters, according to a recent American Journal of Managed Care study. Asthma education programs at a New York-based hospital lowered emergency department visits by 0.7 visits per enrollee a year, resulting in $600,000 in hospital savings.
Despite the potential to improve care quality and reduce costs, some payers do not reimburse providers for offering patient education and self-management services. Without financial support from payers through an alternative payment model, providers may not be able to offer services that align with value-based care.
Second, researchers recommended that alternative payment models only hold providers accountable for care quality and cost factors that they can control.
READ MORE: Preparing the Healthcare Revenue Cycle for Value-Based Care
While fee-for-service reimbursement did not financially incentivize providers to lower overall healthcare costs, the other side of the payment spectrum, capitated payments, financially penalized providers for factors beyond their control.
"The reasons capitation systems were abandoned in the past was not a lack of adequate information technology or quality measures, but rather the inappropriate transfer of full insurance risk to physicians," stated researchers. "Many current payment reforms that hold physicians accountable for all spending on their patients create the same problems under a different name."
A successful alternative payment model should meet somewhere in the middle of the value-based purchasing landscape. The model should hold physicians accountable for cost and quality aspects they can control, such as the number of tests they order, which procedures they perform, and how well they prevent complications.
But the model should not impose accountability on providers for other factors, including services ordered by other physicians for the same patient or increases in drug prices for medications they prescribe.
Third, more alternative payment models should focus on enhancing reimbursement for specialty care.
READ MORE: Understanding the Quality Payment Program's Advanced APM Track
Many existing models aim to improve payment for primary care and inpatient services, such as primary care medical homes, bundled payment models, and accountable care organizations (ACOs). However, many healthcare services and encounters are furnished in the outpatient or specialty care setting.
Despite large volumes of outpatient services, many bundled payment models and primary care medical homes do not offer specialists the same financial incentives as primary care providers.
"Not every acute condition is something that good primary care can prevent, and the mere fact that services are more 'coordinated' does not mean they are achieving the highest value," the article stated. "Appropriately designed APMs [alternative payment models] are needed in every specialty so that all patients can benefit from higher-value care."
Alternative payment models should also continue to refine value-based reimbursements for primary care providers and inpatient services. Value-based care puts primary care providers at the center of care coordination, making them responsible for most patient care. Inpatient services can also be expensive for patients and healthcare organizations, making them prime for increased efficiency.
Fourth, researchers suggested that appropriately designed alternative payment models allow for care delivery flexibility, especially regional care variations.
Care variation exists within and across geographic regions. For example, a Health Care Cost Institute report from May 2016 revealed that some states pay as much as double the price for certain healthcare services than other states. Healthcare cost variation also differed by as much as three times within a state.
"Much of this variation is avoidable and represents an important opportunity for physicians to improve quality and reduce costs under an APM," stated the article. "However, some of the variation reflects fundamental differences in the resources that communities have available to deliver care."
Patient care may differ based on local regulations, workforce capacity, disease epidemiology, and patient expectations. Therefore, successful alternative payment models should account for regional differences.
"Success should be measured based on outcomes, not on adherence to one-size-fits-all standards for structure or processes, and performance benchmarks must reflect differences in the costs and outcomes that are achievable in rural areas, inner-city communities, and so on," added researchers.
Fifth, the best alternative payment models work to minimize administrative burdens imposed on providers, researchers argued.
Unlike fee-for-service reimbursement structures, value-based purchasing requires providers to gather, monitor, and report quality and cost measurements. The shift away from fee-for-service also requires a new level of care coordination and ancillary services.
Alternative payment models, however, should aim to reduce the administrative burdens associated with value-based purchasing.
"Just as care delivery should be redesigned to eliminate waste, no administrative requirements should be included in APMs unless the likely benefits will significantly exceed the costs," wrote researchers.