Top 6 Trending Payment Models Demanding New Long-Term Focus
"It has never been more crucial for providers to prepare their finance departments to address the demands [of] new care delivery models."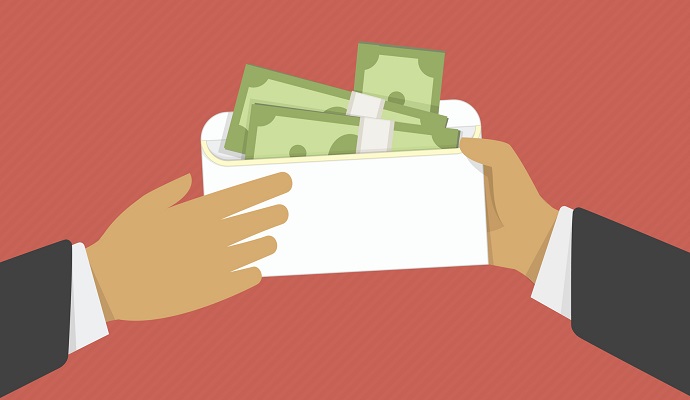 - Time is money, especially when it comes to healthcare. Paying for outcomes gained instead of mere services rendered is the new name of the healthcare game.
This means the simple notion of paying for multiple physician visits, medical procedures, and the like is no longer tied to volume but value. Advocates allege it is more advantageous for a patient to undergo 3 needed tests compared to 12 just for the sake of making a buck.
Although it may perhaps seem initially counterintuitive, this type of overarching focus on quality over quantity may actually bring in more revenue compared to a more traditional payment model approach.
As the State Health Care Cost Containment Commission reported, "The goal is straightforward but ambitious: Replace the nation's reliance on fragmented, fee-for-service care with comprehensive, coordinated care using payment models that hold organizations accountable for cost control and quality gains."
"It has never been more crucial for providers to prepare their finance departments to address the demands that new care delivery models, such as Accountable Care Organizations and alternative payment arrangements, will present as the industry moves away from fee-for-service reimbursement mechanisms," stated Joe Kuehn, Advisory Partner at KPMG's Healthcare & Life Sciences Practice.
READ MORE: Value-Based Penalties Target Hospitals With High Risk Patients
In light of the increasing push from volume to value and to help provide a more thorough overview of what to expect considering trending payment model activity, here is a brief summary of top 6 recent payment model focuses, trends, and movements.
Value-based payment plan
Last February, the Department of Health and Human Services (HHS) announced a brand new initiative to move far away from the fee-for-service realm.
By the end of next year, HHS planned for nearly 1 in 3 traditional, fee-for-service Medicare payments, including bundled payment arrangements and accountable care organizations, to effectively make the value-based payment switch. HHS additionally confirmed a goal for 85 percent of fee-for service Medicare payments tied to value over volume.
"That goal definitely made a lot of people pay close attention and a lot of providers are already thinking about this," said David Muhlestein, PhD, Senior Director of Research of Development at Leavitt Partners LLC, to RevCycleIntelligence.com. "Providers are more accepting of some because they're based on the fee-for-service system that they know."
READ MORE: CMS Suggests Hospital Medicare Reimbursement Policy Changes
"Value-based models are not going to be the silver bullet that solves all of the healthcare cost problems in America. But they could lead to a lower growth in healthcare expenditures."
"If you really are providing better care at a lower acuity setting then you're going to end up with better health outcomes. Value-based payments have a modest opportunity to lower the costs and a stronger opportunity to improve the quality of care."
Patient-centered payment models
Payment delivery methods are nonetheless shifting across the healthcare industry. According to a bundled payment initiative with a patient-centered focus from the Centers for Medicare & Medicaid Services (CMS), healthcare providers are paid through a retrospective bundled payment arrangement.
Benefits of this initiative reportedly include greater consumer education about benefit information, enhanced family-centered care efforts, and increased adaptability efforts, according to CMS.
READ MORE: Medicare Appeals Backlog Delays Decision Process By 4.5 Years
"This kind of innovation is a positive and promising step toward a health care system that rewards value instead of volume and treats patients and families as partners in health care decision-making," stated Debra L. Ness, President of the National Partnership for Women & Families.
Population-based payments
HHS's Pioneer ACO Model reportedly yielded over $380 million within a two-year window – an annual beneficiary savings of $300. Its overarching goal is to slash expenditures and maintain high quality levels for fee-for-service Medicare beneficiaries.
Do population-based payments yield dollars and sense? HHS reported that in 2012, Pioneer ACOs generated Medicare savings of nearly $280 million. In 2013, this reported number topped $100 million.
"The Pioneer ACO Model has demonstrated that patients can get high quality and coordinated care at the right time, and we can generate savings for Medicare and the health care system at large," stated Sylvia M. Burwell, HHS Secretary.
Physician-focused payment models
Burwell nonetheless continues to consider and analyze innovative physician-focused payment approaches. A new committee announced by the Government Accountability Office (GAO) of 11 members serving terms between 1 and 3 years will hopefully assist Burwell with this likely arduous task, providing critical information and advice regarding new Medicare physician payment tactics and approaches.
Committee members include a broad range of expertise, including a CEO, consultant, physician, professor, otolaryngologist, and cardiologist.
Physicians may be struggling with new payment models. Necessary data is not always available and there is sizable variation noted across performance measures and physicians' payment rewards.
"Practices seem to feel more comfortable using nonfinancial incentives to encourage physicians to provide more-efficient, lower-cost care," said Mark Friedberg, MD regarding collaborative research with the American Medical Association (AMA) and the RAND Corporation.
"Despite the pressure to contain costs, practice leaders are trying to avoid creating situations where doctors are paid more when patients do not get the services they need."
Some are speaking out about how to address various physician struggles to advance high quality care delivery. Regarding one example, the Pew Charitable Trusts (Pew) has been particularly vocal about how numerous amendments to the physician payment system from CMS are detrimental to patient care quality.
"The need for palliative care — the comprehensive care and management of the physical, psychological, emotional, and spiritual needs of patients with chronic, debilitating, or life-threatening illness and their families — is growing rapidly," stated Lee Goldberg, Pew's Director of the Improving End-of-Life Care Project.
"Unfortunately, our health system does not currently have an effective and consistent strategy to provide supportive care to this population. Access to palliative care can increase patient satisfaction, improve clinical outcomes, and reduce costs of care for patients enrolled in palliative care services."
Payment model testing in nursing care facilities
CMS announced a new four-year payment model last September with nursing facility funding offered for residents facing hospitalization regarding an acute condition variation.
Practitioners receive payments for care planning activities to help reduce avoidable hospital readmissions.
"This Initiative has the potential to improve the care for the most frail, most vulnerable Medicare-Medicaid enrollees — long term residents of nursing facilities," stated Tim Engelhardt, Director of the Medicare Medicaid Coordination Office.
"By aligning financial incentives, we can improve the quality of on-site care in nursing facilities and the assessment and management of conditions that too often now lead to unnecessary and costly hospitalizations."
New MIPS, APM focus from CMS
CMS recently confirmed it is indeed beginning to implement the Merit-Based Incentive Payment System (MIPS). CMS added it is executing supplemental incentives tied to Alternative Payment Models (APMs).
According to Patrick Conway, MD, MSc, Chief Medical Officer at the Centers for Medicare & Medicaid Services (CMS), another key focus is advance care planning payments.
"A wide range of stakeholders and bipartisan members of Congress supported our proposal to make separate payments to doctors and other practitioners who provide elective advance care planning services to Medicare beneficiaries in a variety of settings," Conway stated.
"These new approaches, part of the bipartisan Medicare Access and CHIP Reauthorization Act, will give physicians and other practitioners the opportunity to be rewarded for providing high quality care at lower costs, will reduce administrative burden, and will enable doctors to spend more time with their patients."