VA Hospitals Outperform Private Hospitals in Most Areas
A new study shows VA hospitals provided the best care in most regions and rarely delivered the worst care, suggesting a reconsideration of outsourced veteran care.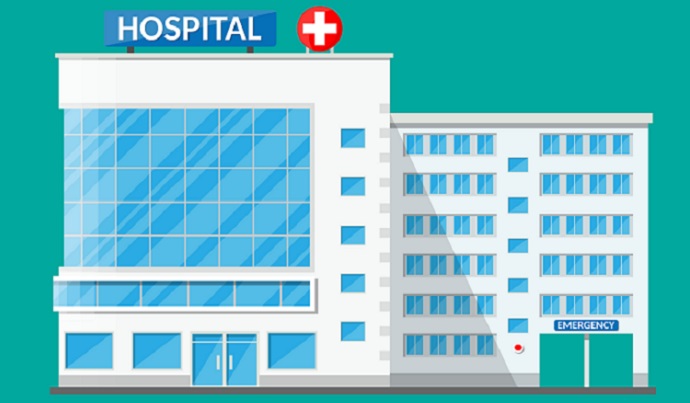 Source: Thinkstock
- A new study by the Dartmouth Institute for Health Policy and Clinical Practice shows that Department of Veterans Affairs (VA) hospitals are providing care as good as or better than their peers in the private sector.
"This is proof that the hard work and dedication of our VA employees is making a real difference in the lives of our nation's Veterans," VA Secretary Robert Wilkie stated in an official press release. "It validates the strong work we're doing for Veterans under President Trump's leadership in giving our heroes the very best quality of care that they have earned through their faithful service to our country."
The Veterans Health Administration within the VA is the largest integrated health system in the country, providing care at over 1,200 healthcare facilities. The system includes 172 medical centers and 1,062 outpatient sites of care.
Altogether, VA hospitals and facilities serve 9 million veterans each year.
But being the largest does not necessarily mean it is the best. Patients, policymakers, and other healthcare stakeholders have questioned the quality of care delivered by providers at VA healthcare facilities.
READ MORE: Key Ways to Start A Hospital Revenue Cycle Turnaround Process
For example, veterans had to wait up to 81 days for treatment under a VA healthcare program designed to reduce wait times to under 30 days, a 2017 Government Accountability Office (GAO) report showed. That same year, the VA's Office of Inspector General (OIG) also revealed that appointment wait times were longer than the agency was reporting because of inaccurate data.
More recently, the VA has faced issues with the physical environments of its healthcare facilities. A November 2018 report from the GAO showed that the Veterans Health Administration did not have adequate measures to assess if a healthcare facility was in good working order.
Researchers at Dartmouth and the White River Junction VA Medical Center in Vermont aimed to determine if the largest integrated health system in the country delivered care as well as private hospitals.
"We wanted to take a closer look at local healthcare markets and specific health conditions because if you're a veteran deciding where to seek treatment what you're really concerned with are the outcomes at your local VA," Dartmouth Institute Professor William Weeks, MD, PhD, MBA, said in a press release.
Weeks and his colleagues analyzed 121 regional healthcare markets with at least one VA facility and one non-VA hospital. They compared data from Medicare's Hospital Compare website, a public database that ranks hospitals based on their performance on quality metrics, like mortality rates and patient safety indicators.
READ MORE: Overcoming Rural Hospital Revenue Cycle Management Challenges
The study recently published in the Annals of Internal Medicine revealed that VA hospitals provided the best care in most referral regions and rarely provided the worst care. Notably, VA hospitals ranked as the best or above average for treating heart attacks, heart failure, and pneumonia.
VA hospitals also outperformed their private sector counterparts at least half of the time on certain measures, including death rates among patients with serious complications after surgery, collapsed lung due to medical treatment, broken hip from a fall after surgery, and bloodstream infections after surgery.
"Our findings suggest that, despite some recent negative reports, the VA generally provides truly excellent care," Weeks stated. "If that is the case, outsourcing VA care to non-VA settings solely for patient convenience should be reconsidered."
The VA has been pushing for additional outsourcing of care for veterans through programs like the Veterans Choice Program, which the agency designed to ensure veterans could access timely care when VA hospitals have long wait times or the nearest VA facility was too far away.
"No healthcare provider delivers every treatment under the sun. Referral programs for patients to get care through outside providers (known as Choice or Community Care at the VA) are as essential to the medical profession as stethoscopes and tongue depressors," said former VA Secretary David Shulkin in 2017.
READ MORE: Tracking Key Hospital Revenue Cycle Metrics to Up Profitability
In response to the Dartmouth study, the VA reaffirmed its stance on outsourcing care to the community.
"While VA supports most of the study's findings, the agency does not agree with the authors' stance on community care, which ignores the fact that for decades it has served as a vital tool for ensuring VA has the ability to provide Veterans the best, most timely health care possible, and that it enjoys strong bipartisan support, as evidenced by passage of the MISSION Act," the federal department explained in the press release.
"VA has been offering community care since the World War II era, starting with the then-Veterans Administration's Hometown Program that began in 1945. Former Secretary David Shulkin was a staunch advocate for community care and sought to increase its role at VA, arguing that competition with private providers is necessary for VA facilities to improve continuously."