Value-Based Care Reduces Costs by 5.6%, Improves Care Quality
Payers are seeing value-based care models start to achieve the Triple Aim as fee-for-service declines to just 37.2 percent of reimbursements in 2018.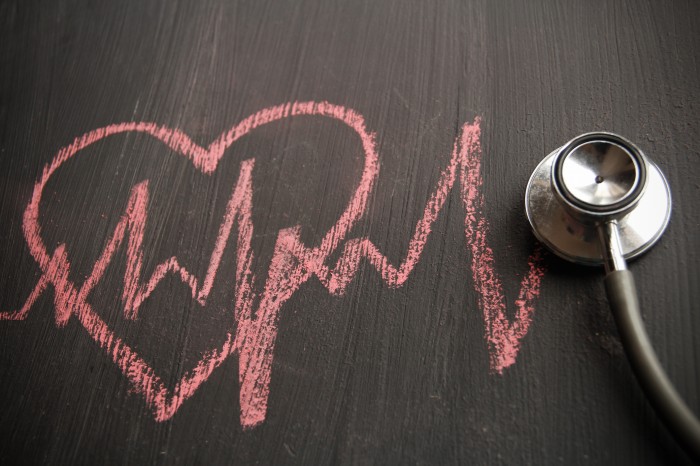 Source: Thinkstock
- Value-based care strategies are starting to achieve the goals of the Triple Aim, payers reported in a new ORC International study commissioned by Change Healthcare.
The analysis of 120 payers across a range of organization size and type revealed that medical costs fell 5.6 percent, on average, under value-based care models, while care quality and patient engagement also improved.
Seventy-seven percent of payers reported care quality improvements in 2018, and another 73 percent said patient engagement either greatly or slightly improved under value-based care models during the same period.
In addition, value-based care strategies resulted in improved provider relationships, the analysis found. About 64 percent of payers reported great or slight improvements with their providers in 2018.
"Payers are finding the positive impact of value-based care as they scale these models—particularly episodes of care—and that's starting to bend the cost curve in a significant way," stated Carolyn Wukitch, Senior Vice President and General Manager of Change Healthcare's Network and Financial Management.
These positive results are emerging as payers reduce fee-for-service reimbursement to providers. Pure fee-for-service payments only accounted for 37.2 percent of reimbursements so far in 2018, down from slightly over one-half (51.7 percent) of reimbursements in 2016.
The proportion of business aligned with pure fee-for-service is also slated to decline to just 25.4 percent by 2021, payers predicted in the study.
As fee-for-service reimbursement dropped, payers implemented a wide range of value-based payment models, particularly in the commercial space. The following value-based payment models dominated the commercial payer space in 2018.
Source: Change Healthcare, ORC International
Researchers noted that for the first time in three years, commercial lines of business, not government lines are leading value-based payment adoption. Managed Medicaid and Medicare Advantage lines offered significantly less value-based payment options.
While payers are engaging in a wide range of value-based payment arrangements, providers should expect bundled payment, or episode of care, models to drive their decrease in fee-for-service revenue.
One-third of payers are growing their prospective bundled payment model offerings, and 26 percent are increasing their number of retrospective bundled payment models.
As payers increasingly look to bundled payments, they anticipate 2.5 percent more of their business to be aligned with prospective bundled payments and 1.1 percent more of their business to fall under retrospective bundled payments by 2021.
Payers may be turning to episode of care arrangements because the models realized significant cost and quality improvements, the study showed.
Bundled payment models produced between 5 and 5.4 percent savings, on average, depending on episode type. Some payers also reported savings as high as 7.5 percent or more.
Source: Change Healthcare, ORC International
The value-based care models also resulted in care quality improvements. About one-third to one-half of payers said bundled payment models were very to extremely effective at improving care quality across all types of episodes analyzed.
Source: Change Healthcare, ORC International
With bundled payment models realizing cost and quality improvements, commercial payers are increasingly adding the models to their value-based care portfolios. The analysis showed the following episode type adoption among commercial lines:
Chronic medical, 57 percent
Procedural, 61 percent
Acute medical, 56 percent
Cancer care, 59 percent
Chronic specialty, 57 percent
Maternity care, 70 percent
As commercial payers engage with more bundled payment models, they are eclipsing government programs. For example, only 45 percent of managed Medicaid and Medicaid programs have maternity care bundles, and 47 percent of government programs run cancer care bundles.
Despite increased adoption of bundled payment models, payers are still facing obstacles with episode of care development and implementation.
Engaging providers with bundled payment models was a top challenge for payers, according to the study. Forty-eight percent of payers said it was extremely or very difficult to get providers to consider participating in a bundled payment model contract.
Providers may be hesitant to enroll in bundled payment models because payers and providers typically disagree about model definitions. Between 43 and 58 percent of payers found it challenging to gain consensus on contracted budgets and risk/gain sharing agreements, episode of care performance metrics and reporting, and episode definitions.
Provider engagement may also be lacking because innovation agility is still an issue for payers. Only 21 percent of payers said they can implement a new episode of care model in three to six months.
The rest require anywhere from a year to over 24 months to roll out a new program, with the majority (34 percent) needing up to a year.
Delays in bundled payment model implementation could spell trouble for providers and payers as the healthcare market and conditions change from year-to-year.
Payers may be experiencing some challenges with bundled payment model adoption, but the stakeholders still anticipate these models to dominate their business lines in the near future as they continue to offer more value-based care arrangements.