Value-Based Reimbursement Spurs 8% Hospital Merger Growth
Hospital merger activity increased by 8 percent since the first quarter of 2016 because hospitals are seeking value-based reimbursement capabilities, a healthcare consultant explained.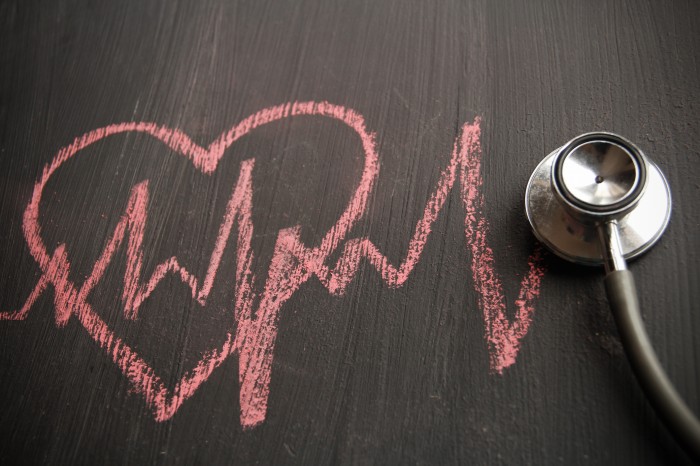 Source: Thinkstock
- Value-based reimbursement trends drove health system and hospital merger activity to increase 8 percent compared to the first quarter of 2016, Anu Singh, a Managing Director at Kaufman, Hall & Associates, recently told RevCycleIntelligence.com.
Singh's Illinois-based healthcare consulting firm reported that the first quarter of 2017 saw 27 transactions, up from just 25 transactions in 2016's first quarter.​
The growing number of health system and hospital mergers in 2017 so far also followed a year of increasing healthcare merger and acquisition activity. The number of transactions reached 102 in 2016 from just 66 announced deals in 2010.
Health system and hospital mergers are likely to continue as healthcare organizations seek support for value-based reimbursement implementation, Singh explained.
READ MORE: How Do Hospital Mergers Lower Costs, Drive Quality Improvement?
"Through partnerships, healthcare organizations are seeking economies of scale initially in areas such as support services, supplies, information technology, and purchased services, and over the longer term by rationalizing service distribution across the system," he stated. "In addition, organizations are seeking new capabilities for a value-based, consumer-oriented health system, such as data analytics, care coordination across the continuum, retail or urgent care centers, and telehealth, among others."
Hospital mergers and acquisitions may be the key to leveraging value-based reimbursement capabilities. A 2016 Black Book survey revealed that 67 percent of physicians with high volumes of Medicare patients said they did not have the technology, capital, or staffing to participate in Medicare's new value-based reimbursement program, MACRA.
In light of value-based reimbursement models, about 53 percent of physicians in a 2016 Deloitte survey stated that they would consider merging with a larger healthcare organization to gain access to value-based care capabilities.
Like providers, health systems and hospitals are also weighing healthcare merger and acquisition opportunities to support their value-based reimbursement initiatives at lower costs. A recent American Hospital Association (AHA) study showed that operating expenses per admission dropped 2.5 percent at hospitals acquired between 2009 and 2014.
As a result, healthcare savings related to the hospital merger equaled $5.8 million per hospital.
READ MORE: How to Improve Healthcare Mergers and Acquisitions Strategies
Acquired hospitals also reduced healthcare costs without sacrificing care quality. The hospital mergers during the period actually reduced 30-day readmission rates for acute myocardial infarction by 1 percent, heart failure by 1.2 percent, and pneumonia by 1.1 percent.
In 2017, healthcare merger and acquisition activity also shifted more to larger and like-sized healthcare organizations, Kaufman, Hall & Associates reported.
Three announced deals notably involved healthcare organizations with almost $1 billion or more in revenues, the consulting firm found. Only four deals involving healthcare organizations of this size were announced in all of 2016.
Singh pointed out that larger health systems and hospitals are merging to achieve more wide-scale change for value-based reimbursement.
"Increasingly larger organizations are exploring mergers of equals in which an alignment results not in incremental change, but in transformative change for the demands of a transforming healthcare system," he mentioned. "These changes include the ability to manage the health of populations, reduce the total cost of care, and introduce innovations such as precision medicine."
READ MORE: Preparing the Healthcare Revenue Cycle for Value-Based Care
Rather than acquiring smaller physician practices or employing independent providers, hospital mergers between like-sized entities promote change across the institution compared to just service lines or departments.
The Kaufman, Hall & Associates report also noted that the larger health system and hospital merger deals announced in the first quarter of 2017 involved non-profit organizations. For example, three of the top deals among larger healthcare organizations included:
• Beth Israel Deaconess Medical Center and Lahey Health in Massachusetts

• PinnacleHealth System and the University of Pittsburgh Medical Center in Pennsylvania

• Fairview Health Services and HealthEast Care System in Minnesota
Out of the 27 transactions announced, 21 included non-profit healthcare organizations while only 6 involved for-profit entities, the report added.
However, the boost in non-profit healthcare mergers may not be representative of a major trend. Non-profit and for-profit hospitals still face similar value-based reimbursement requirements, so health system and hospital mergers should continue to affect both markets.
"The current array of industry pressures and opportunities do not discriminate between for-profit and tax-exempt enterprises," Singh explained. "They are systemic. With increasing competition from traditional and nontraditional organizations, the need to reduce costs because of pressure on revenue, and new payment models rewarding value rather than volume, organizations are seeking the scale necessary to better manage cost, better manage care across the continuum, and invest in new capabilities."
While Singh predicted health system and hospital merger trends among all organization types to pick up as the year continues, he also projected more informal collaborations to emerge.
"We expect consolidation to continue, with an increase in alignments between similarly sized organizations and a continued increase in creative partnerships that allow opportunities for collaboration without a full merger," he noted.
More hospitals have implemented full physician and hospital integration strategies, but looser affiliations were also gaining traction, a recent Baker Institute for Public Policy report found. From 2008 to 2013, 710 hospitals experienced a transition in integration models, with most transitions (550 hospitals) signifying a switch to a fully-integrated model that employed physicians via salary.
But 156 of the hospital transitions represented other physician-hospital employment models, including the following integration types:
• Independent practice associations with loose contractual networks

• Open physician-hospital groups with administrative and contract management support

• Closed physician-hospital organizations that contract with certain providers based on cost and/or care quality
The physician-hospital integration types allow hospitals to leverage providers in their region for services their organization lacks without engaging in a full merger. The integration models also allow hospitals to increase their patient volumes by developing preferred referral relationships with top doctors.
Whether a health system or hospital is exploring a complete merger or a looser affiliation with their peers, Singh noted that executives exploring the route should ensure they select the most appropriate partner.
"The most important factors are a shared mission, shared goals, and compatible culture," he stated. "These are the underpinnings of a successful relationship. With that foundation, organizations can assess complementarities in areas such as geographic coverage, service mix, and clinical and administrative capabilities."