Volume, Value of Healthcare Merger and Acquisition Deals Up
Recent analyses of 2017's second quarter show that hospital merger transactions grew by 15 percent and deal values are up 514 percent for healthcare merger and acquisition deals.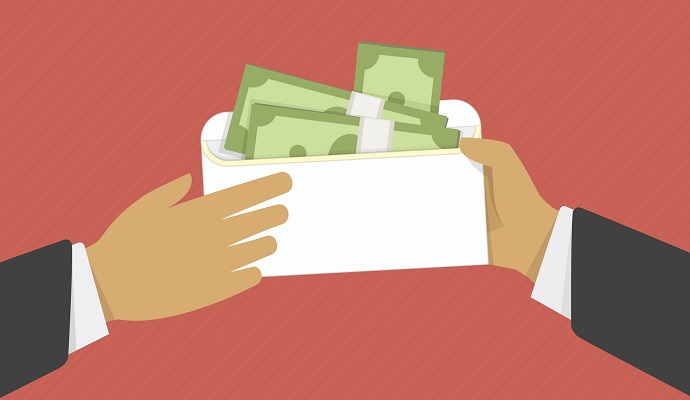 Source: Thinkstock
- Healthcare merger and acquisition activities among hospitals were up 15 percent in the second quarter of 2017 compared to the same quarter the previous year, recent research from Kaufman, Hall & Associates, LLC showed.
The number of transactions reached 31 in 2017's second quarter, up four transactions from the previous year.
The research also uncovered that the volume of hospital mergers and acquisitions in 2017 was also greater than the previous year's tally. Hospitals and health systems have announced 58 transactions so far this year, whereas only 52 were announced by this time last year.
Hospital merger and acquisition transactions among large provider organizations contributed to the significant boost in 2017, researchers stated. Organizations with $1 billion or more in revenues announced six hospital merger and acquisition transactions in the first half of 2017, up from just four such deals in all of 2016.
"As the field of potential partners evolves, leaders of many larger health systems are thinking strategically about how best to build the scale and capabilities needed to remain competitive in a rapidly changing healthcare environment," stated Patrick Allen, Managing Director at Kaufman Hall. "Traditional providers face an array of uncertainties, from changing federal healthcare policies to shifting payment and care delivery models. Health systems across the country are looking to grow and transform their operations to ensure stability in the face of turbulent times."
Half of the three mega-deals were announced in the second quarter of 2017, the research showed. The deals included the merger between Steward Health Care and IASIS Healthcare, which would make Steward the largest for-profit, private hospital operator in the country with 36 hospitals in ten states.
The other hospital merger and acquisition deals among large provider organizations were between Care New England Health System in Rhode Island and Boston-area Partners HealthCare as well as Greenville Health System and Palmetto Health in South Carolina.
Other key findings from the hospital merger and acquisition research included:
• Out of the total transactions announced in the second quarter of 2017, eight involved for-profit acquirers, 22 involved non-profit acquirers, and one was a combination of for-profit and non-profit

• Pennsylvania and Texas reported the most deal activity, with four transactions each

• Community Health Systems in Tennessee experienced the greatest number of transactions with four, followed by HCA with three transactions
Industry experts from Kaufman, Hall & Associates anticipate hospital merger and acquisition trends to continue.
"We expect consolidation to continue, with an increase in alignments between similarly sized organizations and a continued increase in creative partnerships that allow opportunities for collaboration without a full merger," Anu Singh, a Managing Director at Kaufman, Hall & Associates, recently told RevCycleIntelligence.com.
Another recent analysis from PricewaterhouserCoopers (PwC) found that healthcare merger and acquisition deals across the industry were slightly down in the second quarter of 2017, but the deal values increased.
Total deal volume in the second half of 2017 was 219, representing an 18 percent decrease from the previous quarter and a 15 percent decrease from the same quarter in 2016.
However, the healthcare merger and acquisition transaction count still exceeded 200 deals. This is the eleventh quarter in the row that the industry experienced over 200 deals.
Researchers found that long-term care services reported the most healthcare mergers and acquisitions in the second quarter of 2017, with 75 deals announced. The sub-sector accounted for 34 percent of all deals in the period.
While the number of healthcare transactions dipped, the value of healthcare merger and acquisition activities significantly increased. Deal values in the second quarter of 2017 totaled $49.6 billion, a 514 percent boost from the previous quarter and a 201 percent increase over the prior year.
Healthcare merger and acquisition activity value rose as industry stakeholders engaged in more mega-deals, or transactions exceeding $1 billion.
The industry has seen an average of four mega-deals per quarter since 2015. However, the industry experienced 10 of these deals in 2017's second quarter, with the deals equaling $43.3 billion in total.
Most of the deal value growth stemmed from healthcare services other than behavioral care, home health care, hospitals, labs, MRIs, dialysis centers, long-term care, managed care, physician medical groups, and rehabilitation facilities. The other category accounted for 71 percent of deal value with $35.2 billion.
The other healthcare services group also reported the most mega-deals. Within the group, contract research witnessed the greatest activity with four deals, including the quarter's largest deal between Hellman & Friedman and The Carlyle Group. The companies announced their intentions to recapitalize Pharmaceutical Product Development, LLC.
Another contributor to the 10 mega-deals in the second quarter of 2017 included long-term care organizations with two mega-deals totaling $6.6 billion in value.
In total, the mega-deals represented about 87 percent of total deal value, an increase from the 66 percent average between 2015 and 2016.