WA Makes Healthcare Price Transparency Consumer-Friendly
Getting claims data for the entire population and tying that information to care quality performance is vital to advancing healthcare price transparency.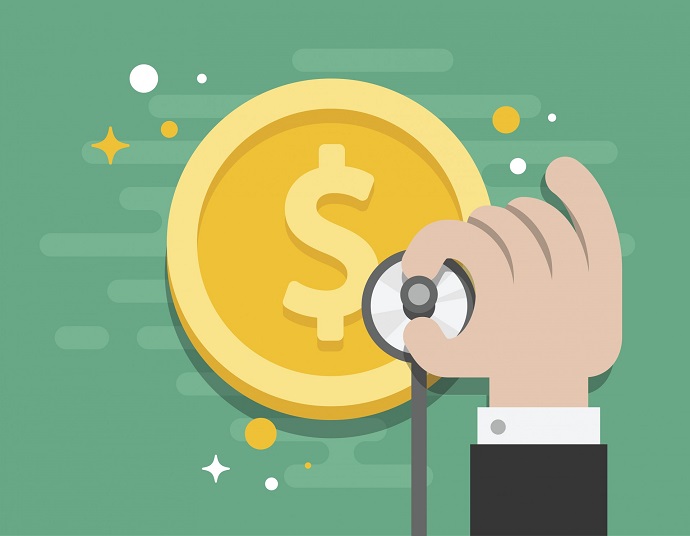 Source: Thinkstock
- How much does a knee replacement surgery cost at MultiCare Auburn Medical Center in Auburn, Washington versus St. Anthony Hospital in nearby Gig Harbor? Does EvergreenHealth Medical Center in Kirkland deliver the highest value birthing experience compared to other hospitals in its zip code?
These are the types of questions Washington policymakers and enforcers are trying to answer for consumers through their most recent healthcare price transparency initiative.
The Evergreen State recently launched its WAHealthCareCompare website, which tells consumers that the average price for a knee replacement surgery at MultiCare Auburn Medical Center is $27,925, while the same procedure would cost $42,279 at St. Anthony Hospital, and Evergreen Medical Center is a four-star hospital offering a routine baby delivery for just over $9,000.
Drawing on the claims data from over four million Washington residents, the website provides pricing and quality information in a format easily digestible for healthcare consumers. The website hinges on an all-payer claims database (APCD), which the state established in 2015.
An all-payer claims database aggregates claims information from various payers in the state either by mandating or asking for voluntary submission. State leaders use the databases to increase healthcare price transparency and uncover trends in local healthcare markets.
READ MORE: 4 Strategies for Providers to Improve Hospital Price Transparency
The goal is for the APCDs to reduce the ever-growing medical cost growth rate, which CMS actuaries project will outpace the average estimated GDP growth rate by one percentage point in the next eight years.
Bringing pricing information to light should inform policymakers and help consumers make more informed, cost-effective healthcare decisions.
Currently, about 20 states have or are in the process of implementing an all-payer claims database (APCD), according to data from the APCD Council.
However, few of these price transparency efforts include a consumer-focused component despite one of the main goals of the databases being empowering consumers. Just six of the 20 states make the all-payer claims database easily accessible to consumers and other healthcare stakeholders.
CMS is trying to implement more consumer-friendly healthcare price transparency solutions through a proposed rule that would require hospitals to post a list of their standard charges online by 2019. And that is just the tip of the iceberg with healthcare price transparency initiatives from CMS, the Administrator Seema Verma recently told HealthITAnalytics.com.
READ MORE: Price Transparency Crucial to Healthcare Consumerism Success
With a federal push to advance healthcare price transparency, more states and providers will be subject to transparency rules and initiatives. How can states and providers prepare for increased transparency? And with so few initiatives giving consumers meaningful information on healthcare costs, how can stakeholders create a consumer-friendly resource?
Thea Mounts, the Washington's All-Payer Claims Database Program Director at the Washington State Office of Financial Management, shares how her team created an APCD and transformed the database into a consumer-friendly website.
Getting price information is the first step to healthcare price transparency
The Washington State Office of Financial Management team started the process of making price information available to consumers by sifting through the data in its all-payer claims database. The team wanted to ensure pricing information was available on the majority of Washington residents, Mounts explained.
The database currently has claims data from over 40 health plan carriers. "It's the commercial carriers as well as the Medicaid program. The fee-for-service and the managed care organizations submit data. Then, we also have Medicare Advantage," she said.
Commercial payers, Medicaid managed care organizations, and Medicare Advantage plan carriers must submit claims data to the APCD or they could face a penalty from the state. But Mounts and her team have yet to penalize payers for failing to submit data.
READ MORE: Price Transparency Still Missing from Hospital Revenue Cycle
"We try to work as extensively with the carriers as possible to get them to the point where they're able to submit. And it's worked pretty well," she remarked.
"A lot of them have experiences in other states, so they're familiar with the way intake and submission work," she added. "They've been through the process of the state mandating the submission. It actually was a fairly smooth process to get them registered to submit and then get them working through the submission process."
While the payers provider their won data to the APCD, Mounts' team also works on pulling Medicare claims data from the federal healthcare program.
Incorporating Medicare claims data into the database is a different process because the state cannot call on the federal healthcare program to report data to the APCD. Unlike its commercial and Medicaid payers, the state cannot penalize the large payer for failing to submit claims data. Therefore, Mounts and her team must acquire the data themselves.
Claims data from Medicare, Medicaid, and commercial insurers cover a wide range of Washington residents, but Mounts does not want to stop there.
"Our focus is on making sure that we have as complete a picture of the Washington population as possible," she stressed. "We are trying to get access to the data that is missing from that."
Claims data from employers with self-funded health plans is that missing piece. Currently, employers with their own plans are not required to submit claims data to the APCD.
"We did an initial round of conversations with some of the larger employers in the state but we need to circle back now that the database is up and running to ask them if they want to participate," Mounts said. "It's really up to those organizations to submit the data or not. But being able to show them the value of the APCD will hopefully get them to understand that their participation is important."
The ACPD will also start getting data from the state's Department of Labor and Industry, which will cover worker's compensation claims.
Painting a more complete picture of populations in Washington will help to create more accurate price estimates for WAHealthCareCompare.com.
Translating claims data into a consumer-friendly format
Armed with an extensive amount of claims data, Mounts and her team set out to make the pricing information available to consumers. They decided to go to healthcare data analytics experts to facilitate that process.
"Oregon Health and Science University's Center for Health Systems Effectiveness is the lead organization," she stated. "They manage the day-to-day operations of the database for us."
The Washington State Office of Financial Management also works with Onpoint Health Data from Portland, Maine, a non-profit organization that established a systematic method for collecting, collating, and distributing disparate data to aid healthcare decision making.
"They do the actual data aggregation," she explained. "They take in all the data from the suppliers and link it up so that we can link individuals across time and plans. They do some augmentation to the data to improve the usability. They process it in a way so that we have cost information that is then set into our website."
The partnerships from across the country allow consumers in Washington to see the end result of a lot of analysis, Mounts said. Rather than allowing consumers to manipulate the data themselves, the different players involved with the Washington APCD boil down the claims data into a usable format for consumers.
A key component of what the APCD stakeholders are doing to make pricing information consumer-friendly is tying the data to quality information, Mounts pointed out. The website would not be providing consumers with the data they need to make a truly informed healthcare decision if it did not have quality data next to the pricing information.
"A lot of times people equate higher cost with better quality and that may or may not be the case," she explained. "Seeing those two pieces side by side is key for the consumer to start understanding healthcare."
"Don't just look at costs because choosing a low cost isn't necessarily better and choosing a high cost provider does not mean quality is there either. Having both those pieces so they can make an educated choice is what we've been aiming to do."
Mounts and her team worked with the lead organization and Onpoint Health Data to offer both sides of the healthcare value equation: cost and quality. The stakeholders started by incorporating data from Washington's Statewide Common Measure set.
"That is a set of 50 or 60 different quality measures," she said. "About half of them are claims-based measures. We've taken those and report them for the provider groups."
Mounts and her partners then take practice performance on those measures and equate them to a star rating using an algorithm developed by Oregon Health and Science University's Center for Health Systems Effectiveness. Medical practices receive between one and three stars, with three stars representing the highest performance score.
"This star rating shows how a primary care practice's quality compares to all primary care practices statewide," WAHealthCareCompare.com states. "Separate star ratings are reported for patients with commercial health insurance versus patients with Medicaid coverage."
The star-rating system for hospitals is different. For hospitals, Mounts' team uses the quality measures from the Hospital Compare website run by CMS. The Hospital Compare website translates a hospital's performance on an average of 39 measures into a star rating between one to five stars.
"There are lot of other organizations that report on the Hospital Compare website, so we wanted to be consistent on those," Mounts noted.
Combining quality and cost information is critical to creating more informed healthcare consumers, but Mounts pointed out that state healthcare price transparency efforts do have their limitations.
"The jury is still out whether providing this type of information is useful or not," she explained. "We understand that consumers really need to talk to their health insurance carriers to make sure a specific provider is in their network for their specific situation and the amount that they have to pay after deductibles and so forth is worked out."
However, making price and quality information available to consumers is an important first step for healthcare price transparency not only in Washington, but across the nation.
Mounts believes that a similar transparency requirement from CMS, such as the one currently proposed, would start the process of getting consumers to interact with healthcare data and getting them to make high-value healthcare decisions.
"It's still very early for us in terms of understanding what the implications might be nationally," she said. "But it seems like having an organization that is an objective source of the information would be beneficial on a national level."