What Does the Rise of Bundled Payments Mean For Providers?
Bundled payments may help providers accept a moderate level of financial risk while quickening the pace of quality improvements.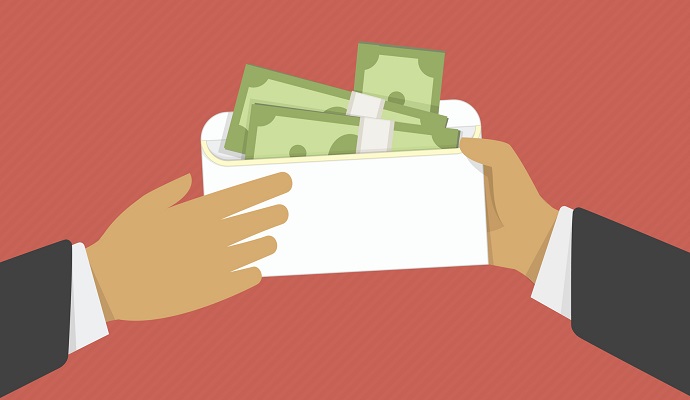 - One of the attributes of a sustainable value-based healthcare delivery system is payment based on the value of services delivered, instead of the volume-based fee-for-service model.
Bundled payments have been explored for several years as an alternative to value-based payment models and there have been some notable recent successes.
A great example is Horizon Blue Cross Blue Shield of New Jersey's Episode of Care program.
However, general adoption has been slow in both the private and public sectors.
This sluggish adoption is due to a number of factors, including a lack of consensus on how to define bundles (what is included and excluded) and how to administer them (who has primary responsibility for all of the services related to the bundle).
READ MORE: NAACOS: Mandatory Bundled Payments Impede ACO Financial Success
That is beginning to change.
Establishing the Framework and Regulatory Environment
The following events happened last year in 2015, and have set the stage for accelerated adoption of bundled payments:
First, Centers for Medicare & Medicaid Services (CMS) announced ambitious goals for accelerating the transition from fee-for-service to value-based care delivery.
As a framework for the initiative, CMS defined four categories for healthcare payments:
READ MORE: Coalition Offers CMMI, Alternative Payment Model Improvements

Category 1: Fee-for-service with no link of payment to quality

Category 2: Fee-for-service with a link of payment to quality

Category 3: Alternative payment models built on a fee-for-service architecture

Category 4: Population-based payment
Categories 3 and 4 comprise what CMS considers Alternative Payment Models (APMs). APMs include the Accountable Care Organization (ACO) models (i.e., Medicare Shared Savings Program, Pioneer, and Next Generation), patient-centered medical homes (PCMH), and bundled payments.
READ MORE: NAM Advises Leaders to Prioritize Value-Based Purchasing Reform
In 2015, less than 20 percent of Medicare payments were for APMs. CMS set an ambitious goal to have 30 percent of Medicare payments go to APMs by the end of 2016, and 50 percent by the end of 2018.
Second, the Medicare Access and CHIP Reauthorization Act of 2015 (MACRA) was passed as a replacement for the Sustainable Growth Formula. Under MACRA, providers will be paid based on a Merit-Based Incentive Payment System (MIPS), which will strongly incentivize them to participate in Category 3 and 4 payment models.
MACRA also mandates the development and adoption of Care Episode Groups, which will account for a minimum of 50 percent of Medicare costs. CMS is projected to finalize these Care Episode Groups in 2016. They will be used for several purposes, including bundled payment definitions, and should establish a foundation for both private and public bundled payment programs.
The challenge with ACO models
ACO models have received much of the early attention in the transition to APMs. However, they require assumption of global risk for a diverse population. At a minimum, success requires:
A mature organization with extensive experience managing risk

A robust IT infrastructure to support efficient care across the care continuum

Advanced analytic and reporting capabilities to identify and mitigate risk across varied populations and focus effort on the highest value activities

A mature delivery system designed around primary care, population health, disease and case management
Although provider organizations are adding these capabilities to take advantage of a variety of risk-based contracting models, the complex nature of the endeavor means these models may not be major contributors to CMS' near-term APM goals.
The rise of bundled payments
Bundled payment models, on the other hand, allow providers to assume a more manageable level of risk. With their more focused effort and a quicker quality improvement cycle, their impact on near-term APM goals may be more significant.
CMS' voluntary Bundled Payment for Care Improvement (BPCI) program was initiated in 2013 and has gained significant traction, increasing from an initial 19 participants at inception to nearly 1,600 participants in 2016. Participants select among 48 care episode groups (bundles) and four different models with various levels of risk and responsibility. The program has been shown to generate significant savings while maintaining or improving quality—and because it has been easier to implement, it appeals to a wide range of providers.
With the success of the BPCI model, CMS released its final rule on November 16, 2015, establishing a mandatory bundled payment program for knee and hip replacements called the Care Continuum for Joint Replacement (CJR) program. All acute care hospitals in 67 Metropolitan Statistical Areas being paid under the Inpatient Prospective Payment System (IPPS), a total of 794 facilities, must participate.
This accounts for approximately 20 percent of Medicare payments for these high-cost procedures. These providers will be responsible for all care related to hip and knee joint replacement episodes from initiation through rehabilitation and recovery. Scheduled for implementation in April 2016, the program is expected to make a significant contribution to CMS' short-term APM goals, as well as accelerate bundled payment adoption in the private market.
As required by MACRA, CMS is in the process of refining the 48 episodes of care currently used to define the bundles in the BPCI program. These include both acute episodes (pneumonia, acute myocardial infarction, percutaneous coronary intervention) and chronic episodes (hypertension, diabetes, congestive heart failure), and account for 70 percent of Medicare spending.
These refined, "open source" episodes of care and the ability to assign responsibility for all bundle-related services to one specified provider across the continuum of care address two of the challenges related to bundled payments. With these barriers cleared, adoption of bundled payments in both the commercial and public sectors is likely to accelerate.
Succeeding with Bundles
Provider organizations that want to remain competitive need to begin preparing now to participate in bundled payment programs. A number of critical success factors need to be addressed, including:
Strong physician leadership

Analytics and reporting

Predictive modeling

Case management

Network management
In summary, the majority of providers will be involved in bundled payment models in the not-too-distant future. For organizations that are prepared, these models are a relatively straightforward way to gain experience with value-based compensation. In addition, the skills gained can position the group to more fully share in the rewards associated with assuming higher levels of risk and preparing to more fully compete on the basis of value.