When Should Providers Consider a Strategic Hospital Acquisition?
Proactively determining when a small hospital needs a partner will be key to remaining open, and leaders should be open to a full hospital acquisition, an expert advises.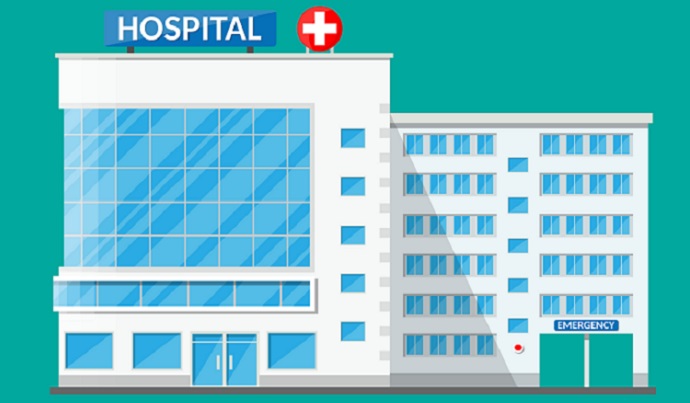 Source: Thinkstock
- For many small hospitals, remaining independent as the healthcare industry hurdles toward value-based purchasing, population health management, and other transformations is a source of pride even if the organization has one foot in the financial grave.
But waiting too long to consider a strategic hospital acquisition that could benefit the health of a community could be the final nail in the coffin for those organizations, a hospital merger and acquisition expert from Foley & Lardner LLP warned hospital leaders.
"Within a lot of these communities, there's still a sense that remaining independent is somehow a show of strength. They have board trustees or executives, that wear 'We're going to remain independent' as a badge of honor," Roger D. Strode, a partner at the international law firm, recently told RevCycleIntelligence.com.
"Long-term, that's worse for their patients and for their communities," he continued. "They wait until they are running out of cash and they start looking like the Alamo. You don't want to be in a position where Santa Anna's army is completely surrounding you at that point. You really want to be in a position of strength when you negotiate with these systems."
More community hospitals are already facing negative margins. The percentage of hospitals reporting negative operating and total margins has increased since 2015, and the most recent data from the American Hospital Association (AHA) shows that over one-quarter of community hospitals had a negative total margin in 2016.
READ MORE: How Hospital Merger and Acquisition Activity is Changing Healthcare
While extreme financial initiatives or a popular GoFundMe page can keep distressed hospitals open for a little while, the fact is more small hospitals end up having to reduce their service lines or even close their doors for good.
Rural areas have been hit particularly hard by this trend. Eighty-six rural hospitals have closed since 2010, and the rate of rural hospital closures has accelerated since 2012, the North Carolina Rural Health Research Program reports.
But long before a small hospital faces the tough decision to close their doors for good or sell their organization for parts, leaders should think about when a strategic hospital acquisition could benefit not just the bottom line, but the health of the community.
"It takes some courage and forward-looking leadership to say we're not going to make it five years on our own," Strode remarked. "If we know that our chances of survival five years from now aren't good, let's not wait until we don't have any cash left. Let's not wait until we all of a sudden, we start taking risks around the types of physician relationships we have and we get ourselves in trouble with the CMS or the OIG. Let's not wait until the payers start turning away from us."
Once small hospitals end up in this position, their community's health could suffer if the hospital closes and residents are left with limited care options.
READ MORE: How Do Hospital Mergers Lower Costs, Drive Quality Improvement?
"Why do we want to wait for another five years and watch all of our cash dwindle when we've got a very strong cash position now? Why don't we go look for a partner now," he posited to struggling hospitals.
Proactively seeking a partner will ensure that hospitals can effectively negotiate with a larger organization to keep what is precious to them.
Waiting until debt increases and cash flow slows to a stop could threaten the sustainability of services at the small hospital and all the providers in the organization. Larger organizations may see a struggling hospital, buy it, and then overhaul its service lines and providers.
In these cases, trying to remain independent for as long as possible may truly take away all independence the hospital had. Engaging in a strategic partnership, however, can give a small hospital power to keep their staff on board and maintain care access in their community.
Will a partnership or hospital acquisition help?
With many hospitals seeing independence as a source of pride, leaders oftentimes turn to less formal partnerships before considering a hospital acquisition. However, hospital leaders shouldn't put an acquisition so far down on their priority lists, Strode cautioned.
READ MORE: Surviving Solo with Independent Practice Association Support
A partnership can take many forms. To improve their financial standing, small hospitals may consider anything from loose, informal agreements to share administrative responsibilities to full hospital acquisition and everything in between.
"There are still systems that are trying to do something that doesn't go to a full acquisition, whether it be participating in a clinically integrated network with a larger system or trying to develop stronger relationships with physicians," Strode explained.
Clinically integrated networks and other similar arrangements are attractive to financially stable organizations that could be acquirers because they do not have to pay to pull the smaller hospital or system into their sphere of influence.
"The acquirers will get their higher acuity patients, which is what they want, and they can keep their patients in the community.," he explained. "We can help their physicians and we don't have to spend a lot of capital doing it. It's simply putting in place an IT system as opposed to acquiring them, taking on their debt, taking risks for their operations, etc."
For small hospitals, clinically integrated networks and similar arrangements are a way to remain independent while still getting help to improve their financial position.
However, struggling hospitals may not get the support they truly need through a clinically integrated network or other non-acquisition partnership, Strode warned.
"You have to remember that you're only going to get half a loaf there," he said. "You can get the benefits of being in the CIN, but they're not going to loan you money. You're not going to get their capital. You're not going to become part of the bigger system's obligated group. You have to be careful of that."
And financially stable organizations at the top of these partnerships are going to make sure that they aren't helping smaller hospitals and health systems too much.
"If you're the larger system, you cannot control what that smaller system does except through the rules and regulations of the clinically-integrated network and maybe a little bit financially through reimbursement," Strode elaborated.
"You can't tell them what to do because you can't utilize that CIN to run their operations for them. That would be collusion under the antitrust laws, especially if you're competitors or would-be competitors. You have to be very careful that you don't use that CIN to then fix prices outside the network."
With potential complications arising, small hospitals should not put all their eggs in the clinically integrated network basket. The option may be attractive for small hospitals looking to remain independent, but the partnership may not bring financial improvements quick enough for struggling organizations.
"It takes a long time to see the benefits," he stressed. "If you're in a position where you need benefits in the next year or two, building your own CIN or ACO or just hooking up with a CIN may not be fast enough for you. The cavalry may not come quick enough."
Small hospitals feeling the financial pressure in the evolving healthcare environment should not immediately strike down the hospital acquisition option. A hospital acquisition can provide immediate financial, clinical, and technological support, as well as the reputation and brand of the large organization.
Of course, the acquisition may also mean some challenges for the small hospital. For example, the acquiring organization may result in closing unprofitable service lines or completely changing provider workflows.
But hospital doors will remain open to patients who need care in their community. More patients may also start to use the hospital's services under the new brand.
Hospital leaders should remain open to a strategic acquisition as larger organizations offer more deals in the near future, Strode insisted.
"We're going to continue to see these acquisition trends," he said. "It doesn't show a lot of signs of slowing down. And these deals are becoming more complicated. It's not simply smashing together a couple of hospitals and try to figure it out later. Hospital systems that are looking to make acquisitions are being very strategic about how they do these transactions.
In light of the hospital merger and acquisition trend, the question for struggling hospitals may shift from, "Should we consider a hospital acquisition?" to "At what point should we be open to an acquisition?"