How Can Practices Improve Claims Management, Reimbursement?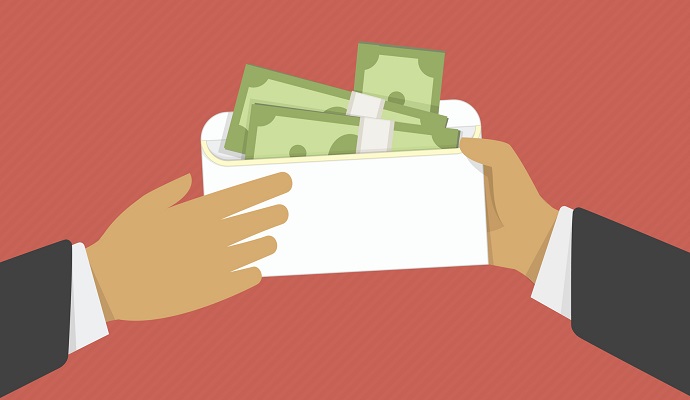 - When medical practices cannot maximize revenue and scrub claims because they miss best practice benchmarks, they also miss valuable opportunities to optimize revenue cycle management (RCM).
This is one of the findings of a recent NextGen RCM Survey Report. Monte Sandler, Executive Vice President of NextGen RCM Services, spoke with RevCycleIntelligence.com last week to provide further commentary on several important takeaways from the report's analysis of the revenue cycle management process among practices nationwide.
The survey's primary objective was to acquire a more accurate in depth awareness and understanding of how revenue cycle management is currently executed across a widespread spectrum in order to evaluate areas requiring needed improvement and reconsideration. Sandler says medical practices need to create confidence in their billing office proficiencies.
RCI.com: Why exactly do medical practices commonly miss opportunities to maximize revenue?
MS: It's a very complicated business. Providers are stretched in different ways. They have been focused on Meaningful Use, EHR adoption, PQRS, value-based modifiers, ICD-10, and more, from a clinical perspective and a regulatory perspective.
READ MORE: Credit Card On File Program Key To Patient Collections Success
They are reimbursed on a transactional basis and they see as many patients as they can to generate revenue. Their expertise is in patient care and, quite honestly, nobody prepares them for proper coding, proper billing, and collections. It's always on the back of the list.
We see in practices that Sally is managing all the billing because she's been there the longest. Things get missed and revenue suffers.
RCI.com: The study said practices' use of automated revenue management processes was prevalent. Where is outsourcing, which accounted for 65 percent of practices' automated RCM, headed next?
MS: 75 percent of respondents do the billing internally and only about 25 percent outsource. Right now, the industry average is a little bit different than that. We know about 35 percent of the market outsources.
Because a higher percentage of respondents do billing in house, they lack the benefit of a best practice outsourcer. If they're not following best practices, it is inevitable patients will have questions about EOBs and bills.
READ MORE: Physician Compensation for Specialists 45.6% More than for PCPs
RCI.com: The survey showed over 1/3 of patients' incoming calls to practices were related to billing issues. Practices often lack timely optimization in addressing these concerns. How can the high volume of patient complaints with billing issues be better addressed?
MS: If more diligence is done up front to make sure that billings are correct and accurate, this saves a lot of time and energy on the back end. Claims can be scrubbed before patients go out the door.
By the time a claim leaves, we have high probability that it's clean and accurate when it goes through the payment cycle and the patient gets their EOB. The patient is clear what he or she owes. Reducing uncertainty means reducing the amount of calls to the practices. It's about being proactive.
RCI.com: What operational best practices can medical practices most easily utilize? What opportunities exist?
MS: There's some great technology out there that most practices don't know about, don't understand, or are not taking advantage of.
READ MORE: Patient Financial Responsibility Not Owed Top Medical Debt Issue
I think automation is a huge opportunity, which was reflected in our survey. There were some big gaps from an automation perspective in the respondents' answers.
Software allows practices to automate. But, providers still continue to struggle, big time.
RCI.com: The survey results confirm condensed staffing of very few employees across the board. This generally results in more lag time between when a patient steps through a door and when a charge is tangibly entered into the system. What can be done to make sure claims are effectively and efficiently scrubbed?
MS: If you look at a traditional billing office, it's a very reactive process. Providers are providing care, documenting their services, and coding. A billing office is getting charges entered and bills out the door. Then, they basically wait until they get responses from clearinghouses or payers in the form of rejections and denials. Then, they react to those.
It's a terribly inefficient process. It delays the payment cycle. It reduces the probability of payment. I'm a big proponent of flipping that whole cycle upside down to build a much more proactive revenue cycle.
Diligence is needed to scrub claims to make sure they're clean before they go out the door. Every practice should know if a patient is eligible before the doctor sees the patient. Plenty of tools allow you to check eligibility two or three days prior to a patient even coming in. It's solvable if the right checks and balances are in place.