Why Flawed Alternative Payment Model Design Holds MACRA Back
Many alternative payment models implemented in Medicare impede physicians trying to cut spending, says CHQPR. Accelerating payment reform through MACRA is possible.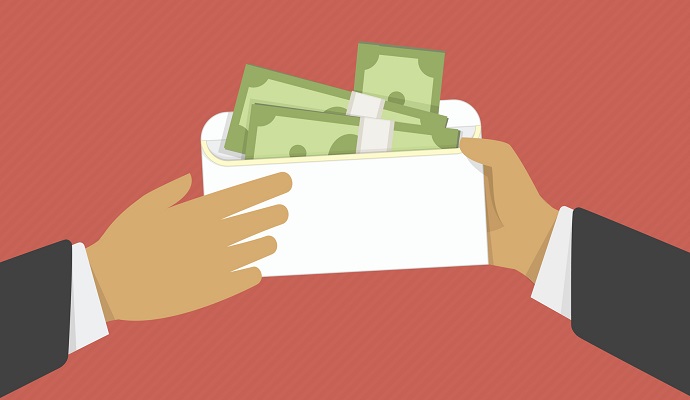 - Alternative Payment Models (APMs) do not adequately address payment system problems, according to a new report from the Center for Healthcare Quality and Payment Reform (CHQPR). Healthcare payment reform is apparently progressing at a snail's pace. Physicians consequently find it increasingly difficult to deliver low-cost, high quality care.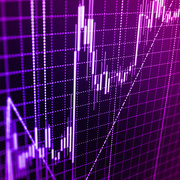 The development of new patient condition groups, care episode groups, and patient relationship groups as required by the Merit-Based Incentive Payment System (MACRA) stimulates progression of stronger Alternative Payment Models, reports CHQPR.
Physician improvement apparently comes down to APM design. A variety of Physician-Focused APMs simply work better, says the report, and may help advance patient care and cut spending, all while maintaining healthcare providers' financial viability.
"The fact that a payment system is different from the traditional fee-for-service payment system does not automatically mean that it is better," writes Harold D. Miller, CHQPR's President and CEO.
"Many of the alternative payment models currently being implemented in Medicare not only fail to solve the problems in the current payment system, they can actually make things worse for physicians who want to improve care and reduce spending."
READ MORE: AHA: Stark Law Exception Advances Alternative Payment Models
"Properly designed APMs can give physicians the ability to achieve far greater improvements in the quality and affordability of care for their patients than MIPS, because APMs can overcome the barriers to better care that exist in the current payment system in ways that MIPS cannot."
Miller says although the healthcare industry generally concurs major improvements in the healthcare payment systems are necessary, "frustratingly slow" progress in implementing meaningful payment reforms complicates things.
Congress remains focused on creating better ways to pay physicians. As part of the Medicare and CHIP Reauthorization Act (MACRA), Congress recently initiated innovative incentives and processes to help bring slow payment reform up to speed, explains CHQPR's press release.
MACRA's success strongly depends on how CMS and the Department of Health and Human Services (HHS) go ahead implementing law provisions for APM and Physician-Focused Payment Models, says CHQPR.
"The decisions [CMS/HHS] make and the processes they establish could either encourage rapid development and implementation of innovative and successful payment models, or deter innovation and impede the progress in payment reform that Congress wanted to support."
READ MORE: Why Patient Advocacy is the New Future of Healthcare Reform
CHQPR recommends HHS/CMS take on a three-step action plan:
The regulations defining Alternative Payment Models and alternative payment entities;
The processes for soliciting, reviewing, and approving Physician-Focused Payment Models; and
The systems and resources to implement Physician-Focused Alternative Payment Models
"The goal of physician-focused APMs should not be to simply shift financial risk from payers to physician practices, but rather to give physician practices the resources and flexibility they need to take accountability for the aspects of costs and quality they can control or influence," Miller (pictured) explains.
What makes an APM successful is not about how much financial risk providers face, says Miller. The measure of a strong APM depends on how effectively it realigns financial risk so the financial losses are tied to poor quality care delivery instead of service volume.
"MACRA does not require that a payment model has to have been tested and evaluated by the Center for Medicare and Medicaid Innovation (CMMI) or expanded nationally in order to qualify as an alternative payment model."
READ MORE: What a Trump Presidency Means for Value-Based Care and the ACA
"[CMMI] has created a far more complex and resource-intensive process than is required or necessary to implement alternative payment models."
Miller says this process heavily cuts down on the number of alternative payment models that can be implemented. It also discourages healthcare providers from jumping onboard, he adds.
"Most of the payment models that are currently being implemented or tested by CMS use a very similar approach – no changes in the current fee for service structure, holding individual physicians accountable for the costs of all services their patients receive from all providers, adjusting payment amounts based on shared savings calculations for attributed patients, etc."
These types of approaches, explains Miller, only exacerbate payment problems. Miller therefore advices HHS to utilize approaches such as Lean design techniques to identify and eliminate all valueless implementation steps and requirements, including those that hinder objectives established by Congress.
Physicians need to focus on funds, not administrative tasks
Miller urged CMS last November to adopt four principles to guide its APM rulemaking and implementation processes under MACRA:
Minimize administrative burdens in implementing alternative payment models
Create a bottoms-up process for designing alternative payment models
Reduce barriers to innovation in selecting and implementing alternative payment models
Implement alternative payment models that improve care and payment for as many types of physicians and patients as possible
Miller's letter to Andy M. Slavitt, CMS Acting Administrator, included a request that CMS ensure regulations are designed to enable physicians to focus their time and Medicare's funds on improving care for beneficiaries.
Having to comply with burdensome administrative requirements, said Miller, was proving to be too time-consuming.
One recommendation was focused on the calculation of a physician's own revenue.
"In general, Medicare payments that are made directly to physicians represent only a small proportion of the total Medicare spending on the physicians' patients," Miller wrote.
"In some cases, the biggest opportunity for savings to Medicare may be associated with patients who represent only a small proportion of a physician practice's revenues, and so it would be inappropriate to discourage a physician from participating in an APM for those patients simply because it affects only a small proportion of the physician's own revenue."