Will Behavioral Economics Improve Alternative Payment Models?
Accounting for provider behavioral economics in alternative payment models would reduce prescription drug spending, experts argued.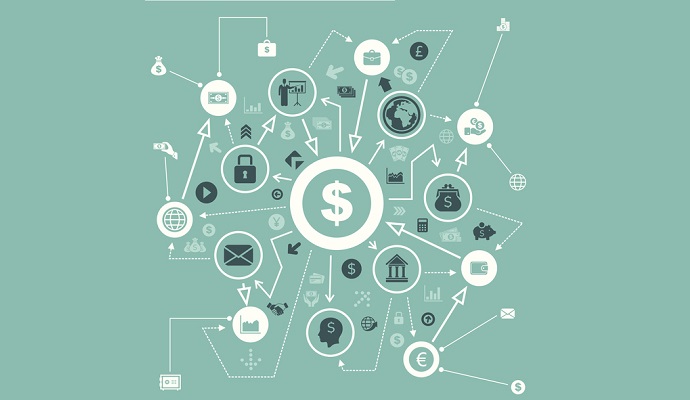 Source: Thinkstock
- Alternative payment models may need to account for the behavioral economics behind provider prescribing habits to effectively reduce healthcare costs from expensive medications and treatments, a recent American Journal of Managed Care study stated.
Researchers argued that alternative payment models that shift financial incentives away from prescription drug use to more patient care interactions do not result in significant cost savings.
"Furthermore, removing economic incentives from drug prescribing did not alter the pattern of prescribing," the study stated. "Our research should make economic Darwinists take heed as the bedrock on which much of reimbursement reform is founded assumes a more rational economic behavior."
Alternative payment models aim to reduce healthcare costs and those targeting chronic disease management particularly strive to lower prescription drug spending.
Under fee-for-service, providers purchased the medications they would administer to patients in their offices directly from manufacturers and/or wholesalers. After drug administration, providers then billed payers for the prescription drug rate and any margin.
The traditional payment system may have financially incentivized providers to overprescribe and use more expensive drugs rather than cheaper alternatives or generics, researchers stated.
In response, healthcare stakeholders, like CMS, develop value-based reimbursement arrangements. But the models have fallen short of significantly changing provider prescribing habits and decreasing prescription drugs costs, especially for chronic disease management.
For example, an early model implemented in a large non-profit healthcare insurer in the Mid-Atlantic region in 2008 used a collaborative cancer clinical pathway. Network-wide clinical pathway adoption reduced healthcare costs by 15 percent as well as emergency department visits and hospitalizations by 7 percent.
Based on the early model's success, CMS create a second-generation clinical pathway in 2011. The Oncology Home Model intended to build on cost reductions by modifying the value-based reimbursement structure.
CMS shifted the financial incentives under the alternative payment model away from drug reimbursement to enhanced professional charges for evaluation and management codes.
"The behavioral economic incentives designed within the model predicted that the OMH [Oncology Medical Home] physician participants would increase the frequency of patient visits and likely decrease the percent of patients undergoing chemotherapy treatment, as well as increase the use of generic drugs in those who did," researchers explained.
However, provider prescribing habits did not change post-Oncology Medical Home implementation among physicians who participated in both the 2008 and 2011 demonstrations. A 2014 study conducted by the same researchers uncovered no significant change in office visit frequency for established patients, pattern or choice of chemotherapy prescribing, and observed increases in generic regimen use.
In the recent report, the researchers attributed a lack of provider prescribing changes to the absence of behavioral economics inclusion. In healthcare, provider prescribing habits are influenced by the following behavioral economic components:
• Heuristics: individual frequently make decisions based on approximates

• Framing: the anecdotes and stereotypes comprising the mental and emotional filters individuals use to understand and respond to events

• Default: preference for the status quo or continuing as things are

• Loss aversion: losses have twice the psychological effect of commensurate gain
"These theories—experimentally tested and validated—not only explain financial decision-making, but likely much of decision making in general," the study stated. "Physicians, being human, are subject to irrational behaviors in their professional decision making just as they are in any other aspect of their life."
The Oncology Home Model particularly lacked attention to the loss aversion behavior, resulting in little provider prescribing change.
Participating providers received an annualized 2 percent reimbursement drop on average under the alternative payment model despite almost a three-fold increase in some evaluation and management codes and no significant boost in office visits. Providers could not offset the financial loss.
"This was contrary to expectation and could be related to external influences on physician practice behavior (framing bias), including the historically lower contribution of E&M [evaluation and management] reimbursement to revenue (heuristics bias), standardized and established practice patterns (default bias), and maximized throughput within office flow (heuristics bias)," wrote researchers.
Researchers concluded that projected effects of alternative payment models, such as MACRA's Merit-Based Incentive Payment System, may be overestimated.
"Observations from this OMH pilot program suggest that reimbursement methodology alternatives to the prevailing FFS [fee-for-service] model may have less impact on prescribing behavior than has been conjectured," the study stated. "Future research is needed to validate these observations and assess additional influences on prescribing behavior."
"It may be prudent to defer radical reimbursement reform until such research is conducted and results subjected to peer review," researchers added.