Women's Health Leader Shuns Senate's Blocked ACA Repeal Vote
- The Affordable Care Act (ACA) is the most monumental breakthrough for women's health within the last quarter century, according to a press release from Debra L. Ness, President of the National Partnership for Women & Families (NPWF).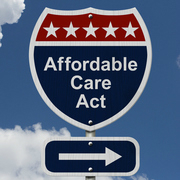 Last week, Senate Majority Leader Mitch McConnell (R-KY) announced the scheduling of a vote to repeal the Affordable Care Act (ACA). McConnell stated on the Senate floor last Friday he will continue to fight for an ACA repeal which would provide Americans with a deserved "fresh start" for "real" healthcare reform.
"There's no question that I'll be voting for it," said McConnell about the ACA repeal which the Senate ended up narrowly blocking by a small margin last Sunday. "This is a law filled with higher costs, fewer choices, and broken promises. This is a law that's failed repeatedly, and that continues to hammer hardworking middle-class families," he added, confirming the need to provide truly affordable care to the middle class.
Said Ness in response to McConnell's scheduled vote, "[It] is a real disappointment to those of us who hoped extremists in Congress would finally end their efforts to repeal a law that is providing huge and demonstrable benefits to tens of millions of people in this country."
The ACA's benefits are plentiful, said Ness. The ACA has increased comprehensive health insurance's affordability and accessibility and prohibits insurers from denying individuals coverage because of their health status, Ness explained. Families are no longer a mere accident or illness away from declaring bankruptcy, she maintained.
"It's long past time that every member of Congress join the effort to ensure that everyone can access the quality, affordable health care they need, including the full range of reproductive health services, and end partisan attempts to undo the progress the ACA has brought," said Ness. "Rather than wasting time attempting to repeal the ACA yet again, Congress should focus on advancing support for the improvements to health care access, quality, and affordability that the ACA is helping to make possible," she added, claiming the ACA is beginning to transform the healthcare system into one that provides high quality care with improved outcomes and value.
As EHRIntelligence.com reported, Ness has previously addressed patients' need for increased healthcare transparency and communication improvements.
Additionally, as RevCycleIntelligence.com reported, Ness has also emphasized the need to advance patient outcomes, educate healthcare consumers, and promote high levels of patient engagement.
ACA repeal blocked, decision fell 11 votes short
Following the aforementioned comments and statements, the proposed ACA repeal, attached to a transportation bill, was blocked last Sunday with a 49-43 vote for the amendment from the Senate. 60 votes were needed to move the repeal forward; 11 more votes were needed for passage of the repeal. The House has voted approximately 60 times to either repeal or delay segments of the ACA, or the ACA in its entirety.
In stark contrast to the earlier presented statement from Ness claiming the ACA has proved groundbreaking within the past generation or so, McConnell contrastingly claimed it is "the single worst piece of legislation passed in the last half century."
Whatever your own stance may be, it is probable this is certainly not the end of the ACA repeal chapter.