Would Proposed Value-Based Reimbursements Reduce Drug Costs?
Two physicians identified regulatory challenges that could hinder value-based reimbursement models designed to reduce prescription drug costs.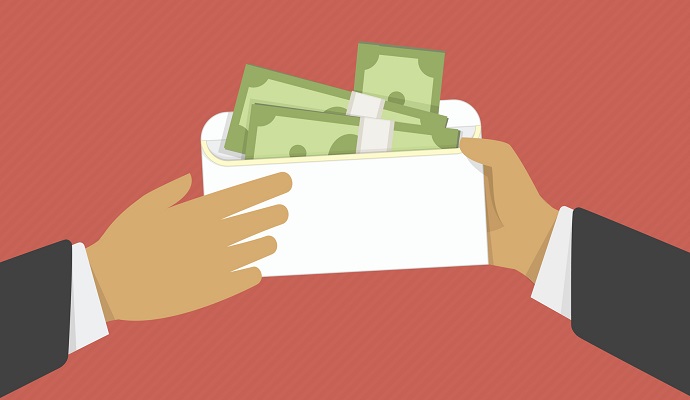 - Spending on prescription drugs has been a major pain point for all stakeholders in the industry. But could value-based reimbursement models for certain drugs under Medicare Part B be the answer to rising drug costs?
According to a Health Affairs blog post, proposed payment reforms regarding drugs prescribed under the Medicare Part B program would disincentivize drug manufacturers from entering value-based reimbursement models and discourage competition.
"Managing a value-based system would require careful tracking of how and when drugs are prescribed, and collecting information to measure outcomes," wrote Scott Gottlieb, MD, Resident Fellow at American Enterprise Institute, and Kavita Patel, MD, non-resident Senior Fellow at the Brookings Institution.
"Currently, CMS probably lacks the capacity to carry out this level of measurement and analysis. So for now, it will mostly be left to private payers to pursue value-based arrangements."
CMS reported in March that 16.7 percent of total healthcare spending, or $457 billion, was used on prescription drugs in 2015. In the same year, the Medicare Part B program paid roughly $20 billion to cover the costs of outpatient drugs prescribed by physicians and hospital outpatient departments.
READ MORE: Will Behavioral Economics Improve Alternative Payment Models?
With prescription drug costs increasing, CMS proposed a value-based care model for injectable drugs prescribed under the Medicare Part B program. The proposal presented six alternative payment models, including risk-sharing contracts based on patient outcomes, reference pricing, outcomes-based pricing, discounting patient cost-sharing, providing incentives to providers, and sharing feeding on prescribing patterns.
The blog post identified several challenges with the CMS proposal that would discourage drug makers from entering into value-based arrangements.
Under Medicaid Best Price rules, drug costs are calculated using the lowest manufacturer price for a drug by any purchaser. The price accounts for all pricing adjustments, such as discounts and rebates. It also serves as the benchmark that state Medicaid programs use to ensure beneficiaries receive the lowest price.
However, the blogpost stated that if drug manufacturers enter into a clinical-effectiveness contract with a private payer, then the discount that is offered when the drug is prescribed in a care setting that produces less value would become the new cost benchmark for Medicaid prices.
"This could create a significant disincentive for manufacturers to offering indication and outcome-based prices," wrote Gottlieb and Patel. "For these reasons, enabling drug makers to adjust prices based on these parameters will require changes to rules on how drug makers must track and report prices to the government under Medicaid and to the 340B drug program."
READ MORE: Coalition Offers CMMI, Alternative Payment Model Improvements
Similarly, Medicare's average sales price method for reimbursing injectable drugs would face substantial challenges, explained the blogpost. The price is the average cost per a calendar quarter, net of price concessions.
Through the proposed payment reform, drug makers are likely to face reductions in their average sales price because of some concessions, such as discounts for commercial payers. This would result in decreased Medicare Part B reimbursements, even if Medicare had a different value-based contract with the manufacturer.
Since the private market determines pricing off of the average sales price, a value-based contract that lowered the price could also cause reimbursements to fall across every payer.
Additionally, Gottlieb, a former FDA Deputy Commissioner and senior official at CMS, and Patel, a former Director of Policy for the White House, explained that the proposed rule does not address several other healthcare reforms necessary to implement the value-based reimbursement model.
"For example, federal regulators will need to relax the way that they implement current price-setting constructs like the calculation for Medicaid best price, the ceiling price for the 340B program, and the reporting rules for Medicare's Part B average sales price," they said.
READ MORE: NAM Advises Leaders to Prioritize Value-Based Purchasing Reform
"These rules complicate the ability of companies to price the same drug differently, based on how it's being prescribed, or to enter into 'value-based' contracts that tie drug prices and discounts to measures of how a population of patients benefit from a given treatment."
The authors suggested that Medicare and Medicaid programs could exempt some value-based arrangements from calculating Medicaid best prices using resulting prices, including discounts.
CMS would also need to address regulatory barriers stemming from other federal agencies, explained the blogpost.
The Office of the Inspector General would have to modify its interpretation of anti-kickback rules in order to allow drug makers to provide discounts based on clinical outcomes, explained Gottlieb and Patel. Under existing regulations, these discounts could be seen as inducements for prescribing.
The FDA would also have to "concede that commercial, contract-related communications constitute protected speech under the First Amendment and thus are not subject to the agency's active regulation." Alternatively, the agency could use "enforcement discretion" when regulating contract-related commercial communications, explained Gottlieb and Patel.
Also, the FDA's prohibition of pre-approval communications between drug manufacturers and purchasers could hinder value-based reimbursement contracts, stated the blogpost.
"Pre-market commercial discussions are an important part of the ability to negotiate these complex, value-based contracts, as the contracts would need to be put into place at the time of approval," wrote Gottlieb and Patel. "Because targeted pre-approval conversations between manufacturers and health plans are not inherently promotional, FDA as a matter of policy should not seek to regulate them."
Without these regulatory changes, drug manufacturers could be incentivized to engage in more price negotiations, making drug prices more of a political issue than a clinical one, concluded the blogpost.
"These challenges need to be addressed with constructive measures that foster access to and competitive pricing of medicines, while preserving market-based rewards for innovation, and the efficient allocation of capital to these efforts."
Dig Deeper:
• Could More Competition Reduce Rising Prescription Drug Costs?