69% of Providers Delayed Care Over Hospital Supply Chain Shortages
Almost one-quarter of providers experienced hospital supply chain shortages, causing delays in care or cancellations of surgeries, a new survey uncovered.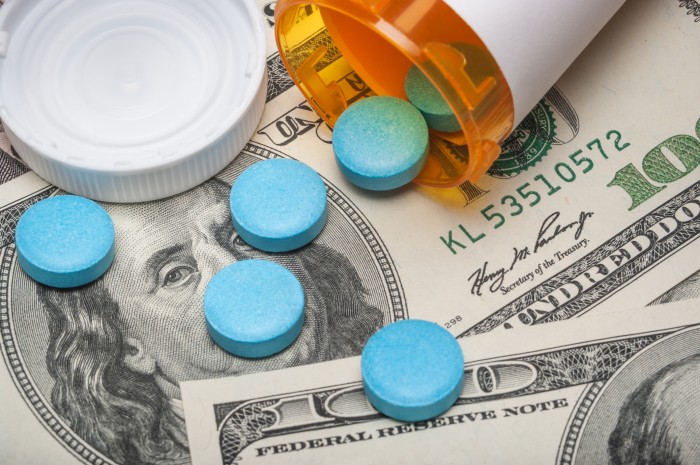 Source: Thinkstock
- A new Cardinal Health survey revealed hospital supply chain shortages are impacting patient care, particularly in the operating room (OR).
The survey of over 300 frontline clinicians, operating room supply chain decision-makers, and hospital and supply chain administrators uncovered that 73 percent of frontline clinicians have experienced a physician not having the product needed for a procedure during the point-of-care.
Missing supplies caused a delay in patient care according to 69 percent of respondents. Forty percent also had to cancel a procedure or surgery because of insufficient inventory.
In addition to missing medical supply shortages, inadequate management of recalled or expired products also affected patient care. Approximately 27 percent of participants have seen or heard of a recalled or expired product being used on a patient.
Hospital supply chain management issues sometimes led to worse patient outcomes. About 23 percent of respondents recalled a patient experiencing an adverse event because the right supplies were not available during point-of-care.
"Financial challenges persist across health care systems, and the operating room is one of the most costly areas to run," stated John Roy, Vice President and General Manager at Cardinal Health Inventory Management Solutions. "Fortunately, there is a clear solution to support patient safety and reduce surgical case cancellations: better supply chain management."
Almost all respondents (97 percent) perceived hospital supply chain management as an important component to achieving the organization's overall goals. Yet clinicians and supply chain leaders reported obstacles to improved supply chain management.
Survey participants reported the following significant hospital supply chain management problems at their organizations:
• Not enough room in supply storage rooms, with 65 percent

• Increasing regulation of clinical products, with 65 percent

• Wasting or overutilization of supplies in the OR, with 64 percent

• Growing requirements for supply-related documentation, with 64 percent

• Disorganized supply storage rooms, with 51 percent

• Too many manual inventory processes, with 51 percent

• Clinicians hoarding supplies, with 39 percent
Manual supply chain management processes emerged as a top challenge for hospitals. Eighty-three percent of frontline clinicians and hospital leaders still rely on manual inventory management for some parts of their supply chain.
Only 15 percent of participants said they have completed automated Radio-Frequency Identification (RFID) solution implementation for their inventory management.
Hospitals have not progressed with automating their supply chains. Last year's Cardinal Health survey revealed that 78 percent of hospitals used a manual process for inventory management. Just 17 percent in the 2017 survey reported a fully installed automated inventory management solution.
Manual hospital supply chain management is a particular issue for the OR, the most recent survey showed.
Forty-five percent of hospitals have a standalone OR inventory management system, and 92 percent of frontline clinicians see a need for separate OR inventory management. Hospitals separate OR inventory management from general supply chain processes because surgeons and nurses in the OR are under more pressure and depend on a large volume of different supplies, Roy explained.
But 20 percent of OR inventory management processes are manual, and just 19 percent are automated. Most hospitals (61 percent) rely on a combination of manual and automated process to manage OR inventory.
Whether hospitals had an automated solution or not, respondents identified a number of advantages to switching from manual inventory management processes. The top advantages of automating the OR supply chain included:
• Decreasing costs, with 39 percent of respondents

• Automating and advancing accurate documentation of case costs, with 36 percent

• Improving charge capture, with 30 percent

• Enhancing data for analytics and ordering, with 28 percent

• Advancing clinical workflow, with 26 percent

• Giving clinicians more time to focus on patients, with 24 percent

• Reducing expired and recalled products, with 23 percent

• Improving patient outcomes, with 23 percent
"Fixing these challenges requires thinking beyond the shelf," said Roy. "We believe streamlining processes and gathering real-time data through automated inventory systems can transform inventory management from a 'necessary evil' to a powerful tool that supports better quality of care."