AAFP: Drop MIPS APM Pathway to Simplify MACRA Implementation
CMS should eliminate the MIPS APM reporting track and several other Quality Payment Program policies to simplify MACRA implementation, AAFP stated.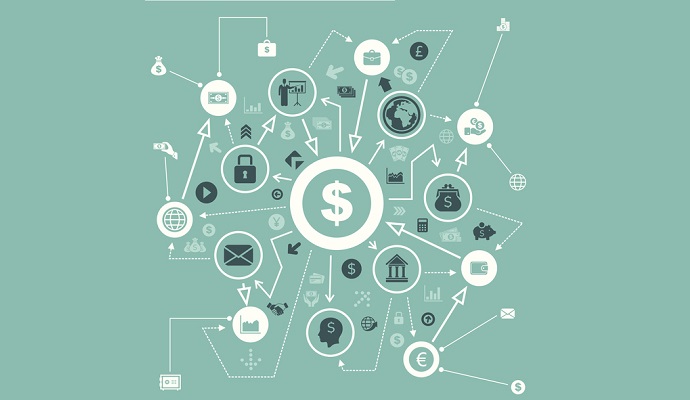 Source: Thinkstock
- The American Academy of Family Physicians (AAFP) recently urged CMS to simplify MACRA implementation to support primary care provider participation in the Quality Payment Program.
The industry group called for several Quality Payment Program eliminations to reduce the administrative burden on primary care providers, such as the jettison of the Merit-Based Incentive Payment System (MIPS) alternative payment model (APM) track.
Eligible clinicians can earn maximum value-based incentive payments through the Quality Payment Program's Advanced APM track. However, CMS only approved seven models for the 2017 performance year.
To promote APM participation, the federal agency designed a modified MIPS reporting pathway for eligible clinicians participating in a payment model not listed as an Advanced APM. Participating clinicians can earn more favorable MIPS performance scores and face modified reporting requirements.
However, AAFP argued that the middle-ground pathway was "incredibly confusing, and it may inadvertently incentivize physicians to remain in the fee-for-service program rather than continue their progress towards AAPMs [Advanced APMs]."
READ MORE: What We Know About Value-Based Care Under MACRA, MIPS, APMs
The industry group advised CMS to eliminate the MIPS APM pathway and replace it with a policy that would allow APM clinicians to "sit between the two programs, not eligible for the 5 percent AAPM bonus and not subject to the MIPS methodology for a period of time, such as two years."
After two years, eligible clinicians must either transition to an approved Advanced APM or follow standard MIPS requirements.
AAFP also called on CMS to eliminate the following MACRA implementation policies to further reduce provider confusion and administrative burdens:
• Remove Medical Home Model nominal and financial risk standards for Advanced Alternative Payment Model (APM) inclusion

READ MORE: Exploring Two-Sided Financial Risk in Alternative Payment Models

• Eliminate Medical Home Model arbitrary size restrictions that limit Advanced APM participation through the model to entities with 50 eligible clinicians or fewer

• Cut documentation guidelines for outdated evaluation and management codes for primary care providers

• Drop administrative claims population health measures, such as the All-Cause Hospital Readmission measure that was designed to assess hospital care quality, but not provider-level quality
Additionally, the industry group offered CMS several MACRA implementation modifications to simplify and improve the Quality Payment Program.
READ MORE: How MACRA Implementation Rules Affect Provider Profitability
First, AAFP asked CMS to "correct longstanding inequities in physician payment if primary care is to be the foundation of a new payment and delivery models under MACRA." The group called for positive Medicare relative value unit adjustments for common primary care services for appropriate reimbursement amounts.
"Despite our support for MACRA and optimism regarding the AAPM pathway, the AAFP and other health policy experts are apprehensive that the MIPS and AAPM programs will fail if they are built upon the biased and inaccurate relative value data currently used in fee-for-service payments," wrote AAFP.
Failing to adjust the relative value units would lead to inaccurate primary care compensation for complex care and undermine value-based care goals, including reducing healthcare costs.
AAFP also recommended that CMS boost Medicare spending on primary care to at least 15 percent of Medicare Part B physician spending from the current 4 to 6 percent threshold.
Second, CMS should extend the MIPS transition year to the 2018 performance period. The extended transition period would allow eligible clinicians to become more familiar with the program and help CMS evaluate and improve MIPS based on 2017 results.
The federal agency should also provide frequent feedback to eligible clinicians during the transition years. Clinicians should at least receive performance updates from CMS quarterly.
In addition to a longer transition period, AAFP suggested the following MIPS improvement recommendations:
• Avoid health IT utilization measures in the MIPS Advancing Care Information (ACI) category and allow eligible clinicians to use 2014, 2015, or a combination of certified EHR technology to report on ACI measures

• Use measure sets from the Core Quality Measures Collaborative in the MIPS Quality category to align quality measures across programs and payers and require all eligible clinicians to report on the same number of measures

• Include Medical Education as approved MIPS Improvement Activities

• Simplify the MIPS Improvement Activities component by only requiring eligible clinicians to report on three activities each with a weight of 5 percentage points for full category participation
Third, AAFP urged CMS to modify Advanced APM policies to encourage participation in the value-based reimbursement track. The federal agency should develop additional Advanced APMs that target comprehensive primary care delivery as soon as possible.
"Though primary care oriented AAPMs will continue to clinically coordinate with other payment models, primary care AAPMs must be distinct from bundled payment models to maximize support for the delivery of continuous, longitudinal, and comprehensive care across settings and providers," the group wrote. "Including primary care in bundled payments will not provide the support our health system needs to increase value and strengthen primary care."
Without more primary care-focused Advanced APMs, AAFP expressed concerns that healthcare organizations would fragment care delivery to meet APM requirements even though the organization should focus on strengthening primary care services for population health management.
AAFP also advised CMS to clarify Advanced APM incentive payment structures to qualifying professionals, decelerate a data completeness criteria implementation timeline, elaborate on new patient-relationship codes, and implement virtual groups.
The primary care group intends for the MACRA implementation suggestions to allow primary care providers participating in the Quality Payment Program to provide more direct patient care.
Primary care providers only spend 27 percent of their time on direct patient care, while administrative and EHR-related work takes up one-half of their time, a cited 2016 Annals of Internal Medicine study showed.
"The implementation of MACRA will impact our healthcare system for years to come, and it must be done thoughtfully, carefully, and as simply as possible," the organizations stated. "The AAFP sees a strong and definite need for CMS to step back and reconsider the current approaches to MACRA, which we view as overly complex and burdensome to physicians."