Bringing Profee, Facility Together to Maximize Coding Productivity
Breaking down the silo between professional and facility coding increased coding productivity 74 percent and boosted clean claim rates at UC San Diego Health.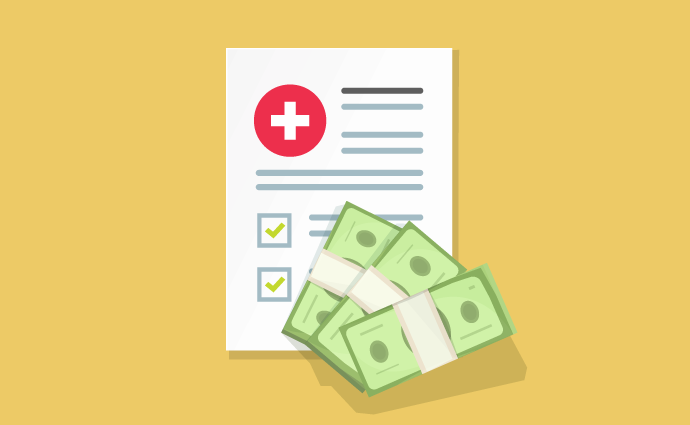 Source: Thinkstock
- Professional and facility coding describe two very different aspects of a healthcare. But breaking down the wall between the departments has the potential to boost coding productivity and improve clean claim rates.
While professional codes primarily capture the complexity and intensity of physician care provided during a visit, facility codes detail the volume and intensity of hospital or health system resources used to deliver patient care, such as the use of medical equipment, medication, and nursing staff.
Together, the codes ensure that hospitals and health systems maximize their claims reimbursement for providing patient care.
However, hospitals and health systems tend to keep the departments separate. Professional medical coders even separate themselves by specializing in one coding set and earning different certifications to demonstrate their skills with either professional or facility coding.
But for a growing organization, like the University of California (UC) San Diego Health, keeping a wall up between professional and facility coders meant double the work as the volume of claims increased.
READ MORE: Maximizing Revenue Through Clinical Documentation Improvement
"Regardless of what EHR you're using, typically there's a line of demarcation, firewall, or separation between 'profee' and facility," explained Cassi Birnbaum, MS, RHIA, CPHQ, FAHIMA, the academic health system's System-Wide Director of Revenue Integrity and Health Information Management. "There are ways in our EHR to push codes from professional billing to facility billing through the charge router, but it's not the easiest or the most straightforward process, and there are many potential points of failure."
Those points of failure include claim edits and providers not capturing the most specific code.
"If it lacks the specificity that's required, it could bump up against an NCCI edit, which is the National Correct Coding Initiative edit," she said. "Or, it could interact with a medical necessity rule if the procedure that was performed doesn't match the diagnosis."
As a result, patient cases had to pass through the hands of both professional and facility coders to correct edits and ensure claims contained a comprehensive and complete list of codes for accurate reimbursement.
READ MORE: Preparing the Healthcare Revenue Cycle for Value-Based Care
The process also slowed as it reached the professional coding department because health IT systems did not support efficient workflows nor did the systems integrate with the technology used on the facility side.
"On the professional side of coding, there are very archaic tools that really don't integrate or enable the coder to be successful and interact with edits or the encoder without having to work in another system," she said. "We were hard-pressed to find a company that could support the professional fee side of our business and which had a product that incorporates natural language processing, and also could interoperate with our professional billing system. The only exception was associated with ancillary systems, not in the core professional area."
With claims undergoing duplicative and inefficient coding processes, Birnbaum and her team identified a major opportunity to maximize coding productivity and reimbursement by marrying professional and facility coding.
"The primary objective was to replicate and provide our coders on the professional side with the same sophisticated platform that our facility coders enjoy," she elaborated. "The secondary goal was to reduce the duplication of effort and eliminate coding the account twice when the same code would satisfy both the technical (facility) as well as the professional requirement."
Partnering with 3M on the experiment, UC San Diego Health implemented what Birnbaum referred to as a "single-path coding" workflow for their radiology services.
READ MORE: Medical Billing Codes Do Not Address Full Scope of Primary Care
The single-path coding workflow starts with a patient undergoing a procedure like an MRI. Once a technician performs the MRI, a radiologist reads the film and dictates a report to a radiology-specific speech recognition platform to ensure complete and accurate clinical documentation.
Then, the single-path coding platform creates a worklist of records that have been approved by the radiologist. Coders select the next available record to review and examine the auto-suggested professional and facility codes offered by the platform.
"They either accept using a thumbs up or thumbs down if they don't feel that it was auto-suggesting correctly," Birnbaum explained. "That really trains the speech recognition engine and makes it better from a precision and recall perspective. Then, they go through, address all of the coding, and make sure that everything's addressed from an edit and medical necessity standpoint. We have all the medical necessity edits from Medicare and for Medi-Cal (Medicaid outside of California)."
"Then, they would complete the coding, making the claim ready to be billed," she continued. "It could hit another pre-claim edit if there is a special payer rule. But for the most part, it would cleanly flow."
Reducing duplicative coding processes and edits increased coding productivity for radiology by 74 percent in nine weeks after single-path coding implementation, Birnbaum reported. Coders went from coding an average of four records per hour to 14.25 records per hour.
"And from a denial perspective, we really haven't seen any denials since we went live," she added. "We identified a massive reduction in additional touches to enable a clean claim rate."
Building on the success of integrating professional and facility coding in radiology, UC San Diego Health recently started to expand single-path coding to gastrointestinal, endoscopic, and pulmonary procedures, as well as cardiac catheterizations, interventional radiology services, and colorectal surgeries.
"Again, we're seeing amazing results," she said. "Prior to 3M, coding a colonoscopy took 12 minutes and now it takes less than 5 minutes."
UC San Diego Health intends to continue down the single path coding system by adding moderate complexity surgical subspecialties and general surgery to the platform, then including complex surgical specialties.
The academic health system also plans to further consolidate revenue cycle management functions by integrating charge reconciliation with the single-path coding workflow.
"Real-time charge reconciliation is the next phase in our implementation roadmap to assure that we're not leaving anything on the table from a charge capture perspective," Birnbaum concluded. "If we see that a charge was captured but not well documented, then we're able to query the provider. Sometimes there are technical charges that are added to the claim and we just need to make sure that we have, again, captured everything that we can."