Cancer Costs Don't Rise Faster than Other Healthcare Spending
A recent study used claims data to debunk the myth that cancer care costs increased faster than general healthcare spending.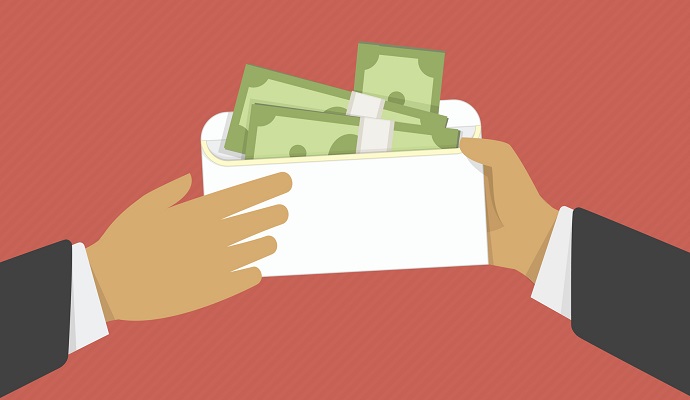 - Cancer-related healthcare costs have increased at almost the same rate as non-cancer healthcare spending since 2004, according to a recent study by Milliman and the Community Oncology Alliance.
The study counteracts the common misbelief that cancer care costs have drastically increased over a short period of time compared to general healthcare costs.
"It is critical that physicians, patients, payers, and policymakers have a clear and accurate understanding of the complex cost drivers behind this devastating disease," said Ted Okon, executive director of Community Oncology Alliance. "There is misguided policy coming out of Washington, like the proposed Medicare experiment on cancer care, that will just drive up cancer costs, not get them under control."
Approximately 14.5 million living Americans in 2014 had a history of cancer and that figure is expected to rise to 18.1 million in 2020.
In 2010, cancer care costs were estimated at $124.57 billion and this is expected to rise to $158 to $173 billion by 2020, indicating a 27 percent to 39 percent increase. Healthcare costs are anticipated to increase as more individuals are projected to survive cancer and innovative treatments are developed to treat the disease.
READ MORE: Prescription Drug Rates Remain Top Healthcare Supply Chain Issue
The numbers may represent a dramatic increase in spending, but researchers found that the rate of increasing cancer care costs is similar to that of general healthcare costs. The main drivers for cancer care costs are prescription drug rates and site of care.
The study highlighted three major trends in cancer care and spending::
• The percent increase in per-patient cost from 2004 to 2014 for actively treated Medicare fee-for-service (FFS) and commercially insured cancer patients has been similar to the corresponding increase for the respective non-cancer populations.

• The per-patient cost of chemotherapy drugs is increasing at a much higher rate than other cost components of actively treated cancer patients, driven largely by biologics, but the chemotherapy drug increase has been offset by slower growth in other components.

• The site of service for chemotherapy infusion has dramatically shifted from lower-cost physician office to higher-cost hospital outpatient settings.
READ MORE: Hospitals Maintain Test Use Despite Healthcare Price Transparency
The study used Medicare claims data and the Truven MarketScan commercial database to identify the frequency of cancer-related claims and per-patient costs of cancer patients from 2004 to 2014, categorizing the patients as receiving active or non-active treatment.
Actively treated cancer patients are defined as individuals with one or more claims for chemotherapy, radiation therapy, or cancer surgery in a given year. Non-actively treated patients are all individuals coded with a cancer diagnosis, but do not have one or more cancer treatment claims in a given year.
For Medicare patients, cancer care costs for actively treated individuals increased 36.4 percent per patient per year and healthcare costs for the non-cancer population increased 34.8 percent.
The costs for the actively treated cancer population covered by commercial insurance plan increased 62.5 percent and 60.8 percent for the non-cancer population.
Researchers went on to analyze the specific cost drivers in cancer care costs and reported that there are significant increases in the costs of chemotherapy drugs.
READ MORE: Cloud-Based Healthcare Supply Chain Management Drives Market
The costs related to chemotherapy, including biologic, cytotoxic, and other cancer drugs, in the actively treated cancer population increased from 15 percent to 18 percent in the Medicare population over the course of the study.
In the commercially insured population, chemotherapy drug costs increased from 15 percent to 20 percent.
The study stated that drug costs increased faster than other cancer care costs because of new advances in cancer treatments, such as biological therapies and breakthrough drugs.
Another cost driver in cancer care costs is the site of service for chemotherapy infusion.
More patients are receiving chemotherapy infusion at higher-cost hospital outpatient settings rather than in a physician's office.
The study found that the percentage of chemotherapy infusions in hospital outpatient departments increased from 15.8 percent to 45.9 percent in the Medicare population, and 5.8 percent to 45.9 percent in the commercially insured population.
The cost for chemotherapy treatments performed at a hospital outpatient setting was substantially higher than the costs for treatment at a physician's office.
In the Medicare population, the difference was $13,167higher in 2004 and $16,208higher in 2014.
For commercially insured patients, it was $19,475 higher in 2004 and $46,272, higher in 2014.
Even as cancer treatments transition into the hospital setting, value-based care incentives have shifted more general healthcare visits out of the hospital and into the primary care office.
With value-based care, healthcare providers are more focused on patient-centered care models, care coordination, and population health management at the primary care level. Primary care physicians are developing better methods for preventative and chronic disease care, which discourages patients from visiting the hospital outpatient department for their ailments.
New care models, such as the patient-centered medical home, have reorganized primary care to be more comprehensive and personalized.
Some oncology departments are designing similar care models specific to the cancer population.
"It is evident that per capita spending in oncology is less when patients are treated in a physician office setting in comparison with the hospital outpatient department," said Debra Patt, MD, MPH, MBA, COA board and study team member. "I hope with the advent of new initiatives such as the Oncology Medical Home, pathway management, and other value-based care initiatives, we should see even more success in providing high value care for our patients."