CHI, Dignity Finalize Hospital Merger, Introduce CommonSpirit
The recently finalized hospital merger deal created a $29 billion system of 142 hospitals and more than 700 care sites in 21 states.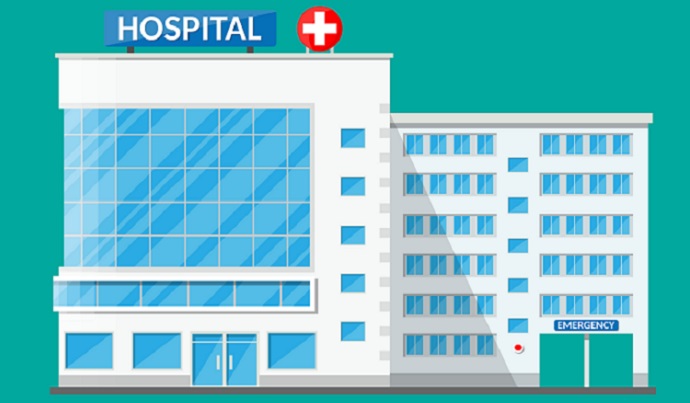 Source: Thinkstock
- After over a year of negotiations, Catholic Health Initiatives (CHI) and Dignity Health recently finalized their hospital merger deal to create one of the largest non-profit health systems.
The health systems jointly announced the establishment of CommonSpirit Health, a $29 billion system of 142 hospitals and more than 700 care sites across 21 states. The non-profit health system will also operate research programs, home health programs, and living communities.
CHI CEO Kevin E. Lofton stated that the hospital megamerger will improve care for millions across the country.
Lofton will serve as CEO alongside Dignity Health President and CEO Lloyd H. Dean. Both will act as CEOs in the Office of the CEO.
"Whether it's a neurological institute in Arizona, a 25-bed critical access facility in North Dakota, a mobile lung cancer screening program in Tennessee, or a 'hospital at home' in Nebraska, CommonSpirit Health will expand the best approaches from across our new organization. Our whole will be much greater than the sum of our parts," Lofton said in the announcement.
READ MORE: How Hospital Merger and Acquisition Activity is Changing Healthcare
Dean added that the hospital merger will provide CommonSpirit with the scale to effectively improve care.
"We didn't combine our ministries to get bigger, we came together to provide better care for more people," he said. "We created CommonSpirit Health because in order to solve national health challenges, we need the breadth, scope, and resources to make a nationwide impact. We believe that no one should ever have to choose between being healthy and putting food on the table."
Addressing social determinants of health to improve outcomes will be a major focus for the health system, Lofton emphasized.
"Getting healthcare should be more personal, convenient, and affordable," he stated. "CommonSpirit Health will focus on treating the whole person, particularly the social causes of poor health that lead to needless suffering, unnecessary hospital visits, and premature deaths. Our goal is to be the leader in every type of care, whether you need brain surgery, urgent care for the flu, or help managing your diabetes."
CommonSpirit's homeless health initiative will be a staple in the system's efforts to address social causes of poor health.
READ MORE: Key Strategies for Health Systems to Achieve Economies of Scale
To earn regulatory approval in Dignity Health's home state of California, the new health system had to establish a program dedicated to supporting care delivery to hospitalized individuals experiencing homelessness in California.
The state's Attorney General Xavier Becerra also stipulated that CommonSpirit must maintain emergency services and women's healthcare services for ten years and offer a 100 percent discount to patients up to 250 percent of the federal poverty limit.
Lofton and Dean highlighted in the recent announcement that making care more affordable, especially for vulnerable populations, is a top priority for the new health system. In addition, the system plans to focus on:
Expanding clinical expertise across the system in primary, care, and specialty care
Prioritizing patients with chronic and complex conditions
Accelerate the shift toward providing healthcare in the home, the community, and online
Invest in technologies that make care convenient and personal
Recruit and retain a highly-skilled workforce
CommonSpirit Health will be based out of Chicago, Illinois. However, CHI and Dignity Health will keep the names of local hospitals and facilities in the communities where they are located.
The news of the CHI-Dignity Health merger came shortly after another major health system announced its own merger and acquisition news.
READ MORE: Major Healthcare Mergers and Acquisitions Making Waves in 2019
In late January 2019, HCA Healthcare executives touted in their fourth-quarter earnings call that its $1.5 billion acquisition of a Tennessee-based hospital system will bolster its "already strong portfolio," the Citizen Times reports.
HCA CEO Sam Hazen is "excited" to close the deal with Mission Health, a non-profit six-hospital system. The acquisition comes just two weeks after North Carolina's Attorney General Josh Stein approved the hospital acquisition after many changes were made to the deal after it was submitted to his office in September 2018.
"We will continue to showcase what we can do inside this great organization and we're hopeful that will yield future acquisitions similar to what we think Mission will do for us," he said in the call. "That is a uniquely successful system and we think integrating that into HCA is going to present some unique benchmarking for others to consider as they go through other deliberations."
HCA also acquired Memorial Health for $456 million in 2018, adding Memorial Health University Medical Center and their employed physicians to HCA's South Atlantic division.
HCA is already one of the largest health systems with 185 hospitals in 21 states and the United Kingdom.
Recent hospital merger and acquisition deals are getting bigger. Consulting firm Kaufman Hall recently found that the average size in revenue of sellers (the smaller of two merging organizations) grew at a compound annual growth rate of 13.8 percent in the last decade. The average reached $409 billion by 2018.
"What we're seeing is a move toward strategic growth, driven in part by the need to acquire expertise and resources to manage the industry-wide changes facing hospitals and health systems," stated Anu Singh, Managing Director at Kaufman Hall. "These include changes in payment and care delivery models and the push for greater value, but also the emergence of new competitors that bring significant capital resources and strong capabilities in both digital technology and consumer experience to healthcare."
Singh anticipates the hospital megamerger trend to continue as providers focus on strategic growth. And 2019 is not disappointing with the recent CommonSpirit Health and HCA Healthcare announcements.