Major Healthcare Mergers and Acquisitions Making Waves in 2019
The healthcare merger and acquisition trend is carrying over into 2019 with deals between Baylor Scott and Memorial Hermann, Dignity Health and CHI, and others.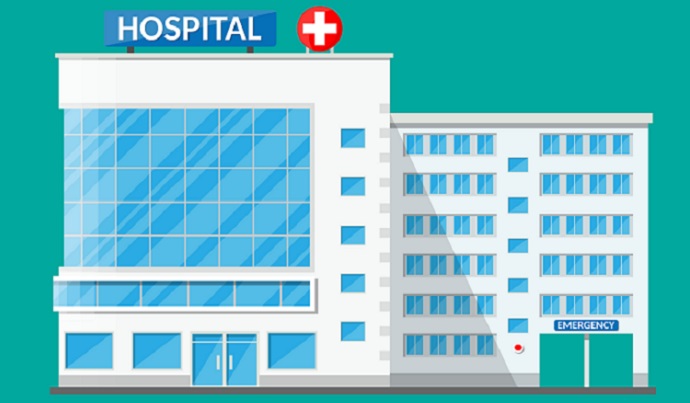 Source: Thinkstock
- Increasing financial pressures are pushing providers and even non-provider entities to engage in healthcare merger and acquisition (M&A) activity. Value-based reimbursement, shrinking hospital margins, and record-high healthcare spending are pushing providers to consider new partnerships to achieve efficiency and cost control.
And providers are contemplating healthcare mergers and acquisitions sooner rather than later to achieve their goals.
Providers alone engaged in 115 healthcare M&A transactions in 2017, the highest number in recent history, according to consulting firm Kaufman Hall.
While 2018 just ended, the year is likely to meet or exceed the level of healthcare merger and acquisition activity.
Providers are carrying their healthcare M&A activity into the new year. Major hospitals and health systems, as well as some disrupters, are already making plans to form new partnerships in the face of old financial challenges, while others are still working out the kinks with deals from the previous year.
READ MORE: How Hospital Merger and Acquisition Activity is Changing Healthcare
Here are the major healthcare merger and acquisition deals and proposals providers will want to keep an eye on in 2019.
Baylor Scott & White Health talk merger with Memorial Hermann
Two major non-profit health systems in Texas are gearing up to finalize a mega-merger in 2019.
Baylor Scott & White Health of Dallas and Memorial Hermann Health System in Houston signed a letter of intent to merge back in October 2018. The health systems are now performing their due diligence to finalize the merger that would create the largest system in Texas.
The health systems are already among the largest in the state.
Baylor Scott & White owns 51 hospitals and draws in over $7 billion in net patient revenue, according to data from Definitive HC. Meanwhile, Memorial Hermann manages 21 hospitals and earns over $3.5 billion in net patient revenue.
READ MORE: Hospital Mergers Save More When Facilities Are Close Together
Once finalized, the new health system would operate 68 hospitals and over 1,100 care delivery sites, as well as two health plans. The system would employ almost 14,000 independent, employed, and academic physicians across the state to conduct nearly 10 million patient encounters each year.
The health systems recently agreed to keep their regional brands post-merger, the current CEO of Baylor Scott & White and the proposed leader of the combined system Jim Hinton recently told local news sources.
Baylor Scott & White and Memorial Hermann plan to sign a definitive agreement to merge in 2019.
Non-provider merger making trouble for hospitals
CVS Health announced its plan to acquire Aetna for $69 billion at the end of 2017. After facing almost a year of negotiations and scrutiny, the retail healthcare company finalized the payer acquisition in November 2018, shaking the healthcare consumer landscape.
The healthcare merger is between two non-provider entities. However, the ripple effects from the deal will certainly impact how providers interact with their patients.
READ MORE: When Should Providers Consider a Strategic Hospital Acquisition?
"As the front door to quality healthcare, our combined company will have a community focus, engaging consumers with the care they need when and where they need it, will simplify a complicated system and will help people achieve better health at a lower cost," CVS Health President and CEO Larry J. Merlo said after the deal closed.
"We are also leading change in healthcare by challenging the status quo with new technologies, business models and partnerships. In doing so, we will continue to deliver on our purpose of helping people on their path to better health."
Providers fear the merger will create more competition for outpatient services and steer patients away from hospitals and even their primary care providers. Hospitals are already looking to expand their convenient outpatient care options to compete with retail clinics and urgent care centers.
"CVS is in the position to steer patients covered by Aetna to receive their care from CVS-run clinics, instead of from their own trusted physician. Moreover, the patients in the name of convenience or coerced by a limited network would get their prescriptions from CVS," said Marilyn Singleton, MD, the President of Association of American Physicians and Surgeons (AAPS).
Physicians in the American Medical Association (AMA) also spoke out against the merger. The industry group argued the new company would drastically reduce competition in the pharmacy benefit management (PBM) market, resulting in higher drug prices for consumers.
In 2019, providers should be aware of the new "healthcare innovation company," as CVS calls it. How the consumer-focused company will compete with providers could significantly impact patient volume and revenue.
Hackensack Meridian Health expands behavioral health through merger
New Jersey's largest integrated health system Hackensack Meridian Health recently finalized a merger with a leading behavioral health provider in the state. Carrier Clinic based in Belle Mead, New Jersey will now be part of the health system's network.
The health system called the deal a "rare partnership" between "a behavioral health provider and a multi-hospital network."
Through the healthcare merger, Hackensack Meridian Health intends to bolster its mental health and addiction care services in light of growing emergency department visits for behavioral health issues and the opioid epidemic.
"We are writing a new chapter for the treatment of mental illness and substance use disorder as we integrate Carrier's proven services into our network's robust behavioral healthcare,'' Robert C. Garrett, CEO of Hackensack Meridian Health, said in the announcement. "We must truly integrate behavioral health into healthcare and expand treatment options as our state battles a heroin epidemic that has claimed too many lives and devastated so many families.''
The health system and behavioral health provider plan to improve care for patients by opening new addiction treatment centers, offering urgent care centers with behavioral health services on site, and coordinating physical and behavioral health for patients.
With hospital costs nearing $2 billion for opioid overdose care, more providers may be seeking closer alignment with behavioral health providers. Health reforms such as value-based care will also push providers to treat the whole patient and not just their physical health to improve health outcomes and the bottom line.
Dignity Health and Catholic Health Initiatives still merging
The anticipated merger between Dignity Health in California and Catholic Health Initiatives in Colorado made the 2018 list of top hospital merger deals. But with no final merger announcement, the deal is also slipping onto the 2019 list.
The Catholic health systems signed a definitive agreement to merge in December 2017 with the goal of closing the deal by the end of 2018. In 2018, the merger deal also received Vatican and state approval albeit with some caveats from California's Department of Justice.
However, the systems agreed to push back the closing date to Jan. 31, 2019 to "finalize the last steps to bring our operations together and to combine our ministries, including the completion of licenses, certifications and other administrative items," the health systems stated.
The systems intend to create CommonSpirit Health, a 139-hospital system with over 700 care sites in 28 states. The combined system would also bring in nearly $30 billion in revenue.
Healthcare mergers are seemingly here to stay. Providers, payers, and healthcare companies are rapidly consolidating to survive in a competitive and changing economy.
2019 will surely bring its own batch of healthcare merger proposals and finalizations. But providers should anticipate federal and state scrutiny to increase in the coming year as policymakers and stakeholder question whether healthcare M&A is truly beneficial to the consumer.