Choosing Wisely Slow to Reduce Low-Value Care, Resource Use
Low-value care and resource use modestly declined in the first five years of the Choosing Wisely campaign, but three improvements could drive reductions, a report stated.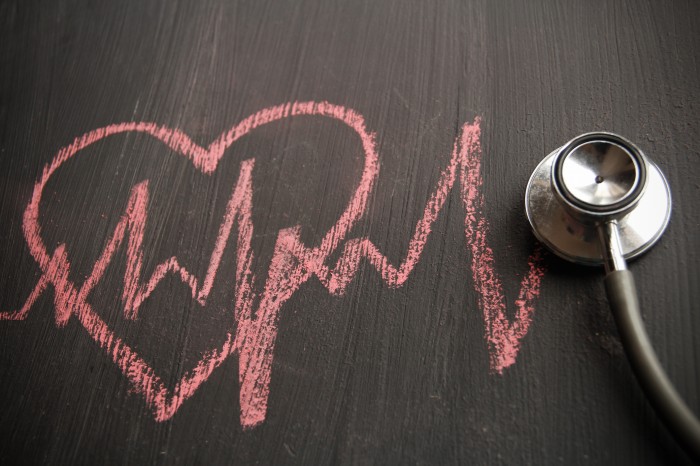 Source: Thinkstock
- Participation in the Choosing Wisely campaign has significantly increased since its launch in 2012. But the campaign has yet to realize its goal of decreasing low-value care and resource use, a recent Health Affairs report showed.
Researchers from the Center for Clinical Management Research at the Veterans Affairs (VA) Ann Arbor Health System described national reductions in unnecessary care as "slow in coming."
An analysis of a large national commercial health plan database revealed modest decreases in the utilization of just two of seven low-value services listed by the Choosing Wisely campaign. The use of imaging for headaches dropped from 14.9 percent to 13.4 percent across a two to three-year span through 2013. Cardiac imaging use decreased from 10.8 percent to 9.7 percent.
The use of another two of the seven low-value care services slightly increased. The utilization of NSAIDs for select conditions rose from 14.4 percent to 16.2 percent and HPV testing in younger women increased from 4.8 percent to 6 percent.
Another recent study showed similar results. The use of imaging for low back pain decreased by 4 percent about two and a half years after the Choosing Wisely campaign launched.
READ MORE: Low-Cost, Low-Value Resource Use Drives $586M in Wasteful Spending
Despite growing from just nine medical societies and 44 recommendations to over 70 societies and 500 recommendations in five years, researchers were not surprised at the slow decreases in low-value care and resource use.
"While efforts to disseminate recommendations were national in scope, implementation efforts across local health systems varied considerably," they wrote. "However, the small changes do highlight how difficult it is to de-implement services that are considered part of usual care and the need both to develop theoretically grounded approaches to influence providers' beliefs and actions and to enhance patients' acceptance to decrease the use of unnecessary services."
To encourage decreased utilization of low-value care and resource use, researchers suggested three improvements for the Choosing Wisely campaign as the program embarks on the next five years.
First, campaign leaders should pinpoint high-priority clinical recommendations. ABIM Foundation, the campaign's founder, called on societies to develop Choosing Wisely recommendations based on three principles: the services must be in the society's clinical domain, the services must be performed regularly and incur costs, and the recommendations needed to be based on evidence.
While the participating societies created recommendations, few evaluated the possible impact their recommendations would actually have on decreasing low-value care use within their specialties, researchers stated. Consequently, stakeholders criticized early recommendations because the societies failed to use a standard methodology, included services that were the responsibility of other societies, and recommended services that were not performed regularly.
READ MORE: Preparing the Healthcare Revenue Cycle for Value-Based Care
"While the initial lists certainly achieved Choosing Wisely's goal of putting the conversation about overuse of services front and center, we believe that additional guidance on both the rigor with which future recommendations are developed and formal assessments of the recommendations' potential impact on the use of unnecessary services will greatly enhance the impact of the next set of lists," the report stated.
In addition, societies should evaluate how their recommendations impact value. "Combining methodological rigor with a focus on tackling the most important areas for value enhancement would result in recommendations that could more readily move providers from conversation to action," researchers stated.
"Forward-looking" societies should also collaborate with each other and their patients to establish "cross-cutting recommendations" that would target overused low-value services across multiple providers who treat the same patient.
Second, the campaign should develop new approaches to decreasing low-value care and resource use, such as targeting the root causes. Campaign participants reported using a variety of methods to reduce low-value care use, such as patient education, clinical decision support, and clinician engagement,
However, the campaign can have a broader impact if interventions targeted the key drivers of low-value care use. For example, some organizations find limited clinician and patient knowledge on low-value care contributes to unnecessary services.
READ MORE: Reducing Use of Low-Value Services Cuts Healthcare Costs
On the other hand, malpractice liability, clinician habits, and fee-for-service reimbursement may drive low-value care use at other organizations.
"Because these root causes may vary across services, interventions will also need to vary across services—in contrast to the standard quality improvement approaches still being tested in health systems nationwide," researchers wrote.
Another new approach should be to use behavioral science frameworks that address the economic and psychological factors that influence clinician and patient decision-making.
For example, a study found less inappropriate use of antibiotics when clinicians committed publicly to follow appropriate antibiotic prescription guidelines, used written justification for prescriptions, and viewed how they prescribe compared to their peers.
Finally, researchers advised campaign leaders to "employ more rigorous study designs that better explicate interventions' potential effects to reduce low-value care."
Recent reviews of low-value care interventions showed that the studies were of low-quality or used weak experimental methods, such as pre-post designs. The flawed studies made it difficult to truly assess if the interventions resulted in reduced use of low-value care and resource use.
The Choosing Wisely campaign should encourage more rigorous approaches to ensure participants use the most effective methods to achieve campaign goals. Program leaders should promote collaboration among researchers and clinicians to implement improved tests.
Clinicians and patients are starting to understand low-value care and resource use through the Choosing Wisely campaign, researchers stated. But improvements are needed to further drive reductions in unnecessary care, especially as more providers look to the campaign for value-based reimbursement success.
Value-based reimbursement model success hinges on providers delivering care only when patients need it. The shift away from fee-for-service provides an incentive for providers to reduce their use of low-value care and participate in interventions like the Choosing Wisely campaign.
UPDATE: Further reductions in low-value care should occur over time as evident from the study, added Eve A. Kerr, MD, MPH, Director of the VA Center for Clinical Management Research, VA Ann Arbor Healthcare System in an emailed statement.
"While research has shown that practice changes take time, our article also highlighted the way that Choosing Wisely has transformed the conversation about unneeded healthcare services in just five years," she wrote. "Behavioral change is challenging in any profession. And yet, what began as an idea five years ago now is an accepted fact by physician leaders: too much medical care is being provided that is not warranted and may, indeed, be harmful. "
The fact that nearly 80 medical societies have participated in the campaign's recommendation process in just five years is also encouraging.
"[T]he campaign has clearly succeeded in its initial goals of encouraging conversations that can help patients decide when to avoid such unnecessary treatments or tests, and has laid the foundation for critical next steps," she explained. "While the article focuses on the important steps needed to accelerate future progress, the impact made already should not be underestimated."