CMS Updates Site-Neutral Payment Reform Implementation Rule
CMS finalized updates to the site-neutral payment reform implementation rule that will establish Medicare reimbursement rates for off-campus hospital departments.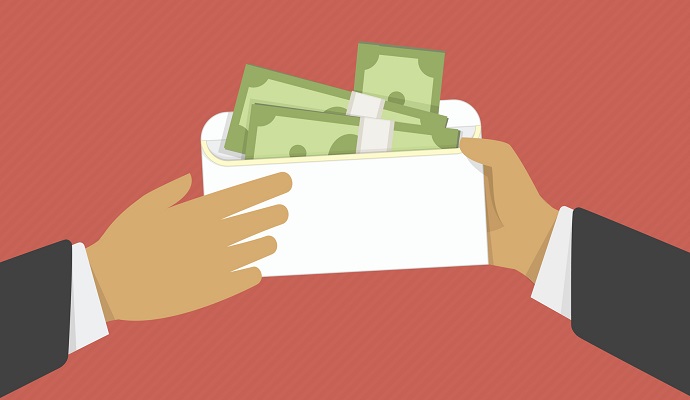 - In a recent ruling on the outpatient prospective payment system, CMS finalized several changes to the site-neutral payment reform policy under which most provider-based hospital outpatient departments will no longer receive outpatient Medicare reimbursement rates.
The federal agency revised the draft rule to include Medicare reimbursement for new services at existing off-campus hospital outpatient departments as well as services at off-campus hospital outpatient departments that had to relocate. In July, CMS proposed not to reimburse for these services at all.
Under the final rule, CMS will implement Section 603 of the Bipartisan Budget Act of 2015. The section requires services provided at off-campus hospital outpatient departments that began billing under the Medicare outpatient prospective payment system on or after Nov. 2, 2015 to no longer be reimbursed under outpatient rates.
The site-neutral payment policy was designed to reduce Medicare spending on off-campus hospital outpatient department services that could be performed at a physician's office for a lower rate. Medicare typically paid two separate claims for services provided at off-campus hospital departments, including one under the outpatient rate for institutional services and one under the physician rate for professional services.
The higher outpatients Medicare reimbursement rates incentivized hospitals to acquire physician practices to receive more revenue, the federal agency stated. The difference in reimbursement rates also led to increased Medicare spending and cost-sharing liability for beneficiaries.
READ MORE: MedPAC Targets Post-Acute Care for Healthcare Payment Reform
Rather than continue to reimburse these facilities at higher rates, CMS proposed to pay the facilities via other applicable Medicare Part B payment systems starting on Jan. 1, 2017. The final rule stipulated that the Medicare Physician Fee Schedule would be the applicable reimbursement system for most off-campus hospital outpatient departments.
However, the federal agency intends to develop new Medicare reimbursement rates under the Physician Fee Schedule for items and services provided by off-campus hospital outpatient departments in 2017. The upcoming payment rates will typically be about half of the outpatient prospective payment system rate.
"These payment rates are in lieu of finalizing a proposal, about which numerous commenters raised concerns, which would have precluded a hospital from directly billing Medicare at all for non-excepted items and services for 2017," CMS stated.
CMS anticipates that the final site-neutral payment rules will reduce incentives for hospitals to acquire independent physician practices for higher rates while still reimbursing hospitals for providing items and services that will no longer be accepted under the outpatient prospective payment system.
Additionally, the federal agency projected that the final site-neutral payment rule will decrease Medicare spending by $50 million in 2017.
READ MORE: CMS Prohibits Creation of Pass-Through Medicaid Reimbursement
The estimate, however, is about $280 million less than the proposed rule, which stated that Medicare spending would decline by $330 million in 2017. CMS stated that the lower projection in the final rule is because of "changes in technical assumptions regarding the impact of this provision, not a result of the change in payment policy."
In response to the recent ruling, the American Hospital Association (AHA) commended CMS for developing site-neutral payment reform that "appropriately recognizes that providing no payment to new off-campus hospital clinics for the services they provide to patients was an untenable policy."
However, the organization remains concerned that site-neutral payments will reduce access to care by lowering outpatient revenue. AHA Executive Vice President Tom Nickels expressed "alarm that CMS continues to ignore the need for hospitals to modernize existing facilities so that they can provide the most up-to-date, high-quality services to their patients."
"We continue to be concerned that such 'site-neutral' policies and CMS's implementation of them could impede patients' access to care, especially in the most vulnerable communities," Nickels continued.
The AHA also urged CMS in August to delay site-neutral payment reform implementation because the rule could increase a hospital's Medicare fraud and abuse risks. Prior to the payment reform rule, providers were reimbursed a lower rate for performing services at hospital outpatient departments because the hospital was paid for overhead expenses.
READ MORE: CMS Clarifies Site-Neutral Medicare Reimbursement Exceptions
Under site-neutral payment reform, however, providers would be reimbursed by Medicare to cover healthcare costs at off-campus hospital outpatient departments as if the provider operated the facility. The provider-payment relationship could lead to anti-kickback investigations, the AHA asserted.
The healthcare industry group intends to further evaluate the new Medicare reimbursement structure under the final rule to "ensure that it is fair and reasonable" for implementation in 2017.
CMS called on healthcare stakeholders to comment on the finalized site-neutral payment reform and new Medicare reimbursement rates for the facilities.
Dig Deeper:
• Will Site-Neutral Payment Reform Rule Cause Hospital Closures?
• Preparing the Healthcare Revenue Cycle for Value-Based Care