Diabetes Clinic Lowers Healthcare Costs More Than PCP Visits
An endocrinologist-pharmacist diabetes clinic lowered healthcare costs for complex diabetes patients by $5,287 more than traditional primary care provider visits, a study stated.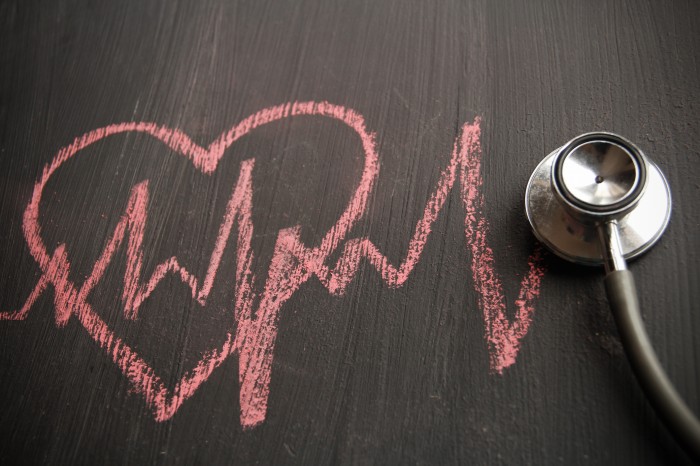 Source: Thinkstock
- A California-based health system reduced healthcare costs by 2.5 percent more for diabetes patients by implementing a clinic that brings endocrinologists and pharmacists together to better manage medically complex diabetic patients, a recent Journal of Managed Care & Specialty Pharmacy study revealed.
Researchers from the Skaggs School of Pharmacy and Pharmaceutical Sciences and Veterans Affairs San Diego Healthcare System (VASDHS) explored how a Diabetes Intense Medical Management "Tune-Up" Clinic lowered costs and improved outcomes compared to more traditional primary care provider visits.
The clinic at the Veterans Affairs San Diego Health System paired complex diabetes patients with a pharmacist for three 60-minute personalized visits over six months. During the visits, pharmacists provided patient-centered clinical care and patient-specific diabetes educational sessions.
Clinic pharmacists also worked with endocrinologists to develop personalized medication therapy management plans for each patient. The pharmacists could independently initiate, adjust, or discontinue diabetes medications as well as order and interpret laboratory tests.
After the clinic visits, pharmacists discharged patients back to their primary care providers for ongoing care.
The more traditional care model for the patient population involves more primary care provider visits. Most studied diabetes clinics from other healthcare systems or payers also focused on pharmacist and primary care provider collaborations.
However, the unique diabetes tune-up clinic structure at VASDHS significantly decreased costs and generated a return on investment for health systems. The projected three-year costs per patient based on baseline and six-month A1c values were $44,733 and $35,940 for patients seen at the clinic versus $42,367 and $38,861 for patients seeing their primary care providers.
As a result, the health system would save $5,287 per patient treated at the diabetes tune-up clinic based on the estimated mean three-year cost differences per patient.
Using the cost avoidance estimates, researchers also found that the return on investment was $9.01 per dollar spent on the diabetes tune-up clinic based on $317,220 in projected three-year cost reductions for a 60-patient cohort and a $31,680 three-year maintenance cost.
Health systems could also save more depending on how well the clinic helped diabetes patients reduce their glycosylated hemoglobin A1c levels.
Decreasing A1c values is key to lowering healthcare costs for diabetes patients. Type 2 diabetes patients at a large health maintenance organization who lowered their A1c levels by 1 percent or more decreased their healthcare costs by $685 to $950 more per year than diabetes patient without A1c improvement, a 2001 JAMA study showed.
Another study from Diabetes Care also uncovered that every 1 percent increase in A1c resulted in 7 percent more healthcare costs over the next three years.
However, even if A1c values were assumed to increase 2 percentage points for clinic patients and only 1 percentage point for primary care provider patients, health systems would still reduce costs by $1,611 per clinic patient over three years. Therefore, the return on investment would still be positive at $2.05 per dollar spent.
Fortunately for the health system, the diabetes tune-up clinic improved patient A1c scores more than diabetes patients seen by their primary care providers. After six months, patients who went to the clinic lowered their A1c by 2.4 points, whereas patients treated by primary care providers only reduced their A1c levels by 0.8 points.
More patients in the clinic also met their A1c improvement goals. About 74 percent of clinic patients achieved A1c values less than 9 percent at six months versus just 53.6 percent of primary care patients.
Almost 56 percent of clinic patients also met an A1c goal level of less than 8 percent at six months compared to just 26.8 percent of primary care patients.
Another 27.3 percent of clinic patients reduced their A1c levels to less than 7 percent at six months versus 5.4 percent of primary care patients.
With significant A1c improvements, researchers concluded that the diabetes tune-up clinic would significantly reduce costs for health systems while still returning on investment.
"These positive results were driven by the large difference in A1c outcomes achieved in the DIMM [Diabetes Intense Medical Management] versus the PCP [primary care provider] group, as well as the relatively low cost of the pharmacist intervention designed as a limited series of visits to treat patients to goal before being discharged back to the referring PCP," wrote researchers.