Healthcare Revenue Cycle Software Market to Grow at 4.5% CAGR
Researchers expect a slight boost in healthcare revenue cycle software sales by 2021 and a greater increase in the revenue cycle management solution space by 2024.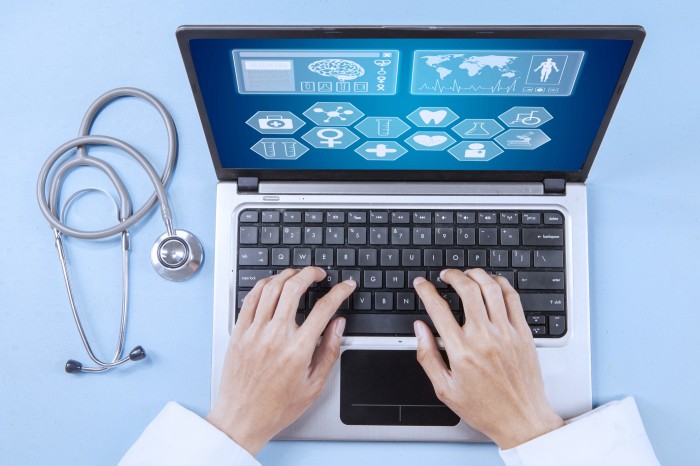 Source: Thinkstock
- The healthcare revenue cycle management software market is slated to grow at a modest compound growth rate (CAGR) of 4.5 percent between 2017 and 2021, stated a recent Research and Markets report.
"The latest trend gaining momentum in the market is strong clinical network connectivity with medical practitioners," the authors wrote. "Clinical integration is the coordination in the healthcare network across functions, people, and activities."
Developing clinical integration with healthcare revenue cycle management systems allows provider organizations to improve efficiency and care quality as well as implement value-based reimbursement models, they continued.
"Successful clinical integration between physicians and hospitals helps build a payment model as it takes both quality and cost into consideration," they wrote. "Clinical information can be completely integrated with EHR for the transition to new payment models."
Researchers also attributed the projected market growth to an increase in improper payment recovery audits.
The federal government recently reiterated its commitment to preventing healthcare fraud and abuse through increased claim submission and reimbursement audits. In a partnership with the Department of Justice (DoJ), HHS recovered over $3.3 billion in improper payments in 2016.
Despite estimated market growth, researchers noted that limited healthcare-specific vendor selection may impede further increases in the healthcare revenue cycle management software market.
"The availability of RCM [revenue cycle management] software vendors that are not solely focused on the healthcare sector makes the selection of the right vendor difficult," the authors wrote. "Often, vendors with broad insurance experiences that are not specific to the healthcare sector take up hospital contracts. These service providers are unlikely to grasp the healthcare functions, placing the hospitals at a risk of underperforming or even regulatory compliance violations."
Healthcare experience is key to selecting the appropriate software vendor for revenue cycle optimization, they stated.
Provider organizations seeking to implement healthcare revenue cycle management software may want to look to the prominent vendors in the market. According to the report, top vendors include Alleviant, Athenahealth, Avadyne Health, MedData, MediRevv, Navigant Cymetrix, nThrive, OPTUM, SourceMed, and ZirMed.
Additionally, the general healthcare revenue cycle market is set to significantly grow. A recent Global Market Insights, Inc. study stated that the market will surpass $100 billion by 2024, representing an 11 percent CAGR.
The value-based reimbursement shift, as well as increased demands to decrease medical billing errors and implement data analytics solutions, should drive the estimated market growth, researchers stated.
Provider organizations are also expected to seek healthcare revenue cycle management solutions to keep up with growing government requirements, such as ICD-10 and HIPAA rules.
"Introduction of advanced automated solutions have helped clinical and front desk staff, providers, and coders and billers to increase performance level and save time," the report stated. "With increasing business, patients are using multiple channels to make payments for the services received at clinic or hospitals. Increasing number of benefits will stimulate the healthcare revenue cycle management market growth over the forecast timeline."
Like with the healthcare revenue cycle management software market, the federal government's emphasis on preventing healthcare fraud via increased screening should also boost the market.
In addition, the study showed that cloud-based solutions dominated the healthcare revenue cycle management market in 2015.
Cloud-based solutions held about 75 percent of the market share in 2015 and researchers projected provider organizations to continue implementing the tools. As providers seek EHR data mining and value-based reimbursement capabilities, cloud-based solutions will likely drive the healthcare revenue cycle management industry by 2024.
The study also stated that integrated healthcare revenue cycle management solutions topped the market in 2015.
"Integrated solutions should be the major revenue generating segment in 2015 due to enhanced operational capabilities and streamlined financial and clinical systems with greater insights into costs, treatments, and outcomes," the authors wrote.
Researchers noted that some of the major players in the market are Cerner Corporation, Athenahealth, Allscripts, Siemens, CareCloud, GE Healthcare, McKesson, Experian and Quest Diagnostics.