HHS Finalizes Solutions to Decrease Medicare Appeals Backlog
HHS developed several Medicare appeals backlog solutions, such as allowing precedent designations and attorney adjudicators to handle some hearings.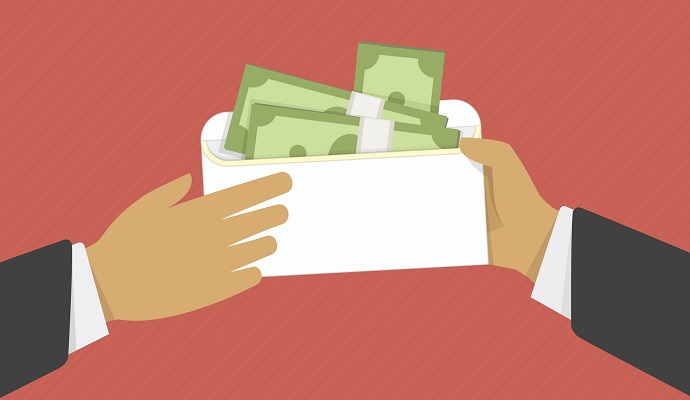 Source: Thinkstock
- In effort to reduce the significant Medicare appeals backlog, the Department of Health and Human Services (HHS) recently finalized several appeals process changes. Major modifications included using precedential decision-making at the Departmental Appeals Board level and allowing attorney adjudicators to hear appeals instead of administrative law judges.
The federal department developed the changes in response to a growing backlog of pending appeals, especially at the Office of Medicare Hearing and Appeals (OMHA) level. For example, the number of requests for an administrative law judge hearing or review at the OMHA level jumped 1,222 percent between 2009 and 2014.
As a result, the OMHA faced a Medicare appeals backlog of over 650,000 pending appeals by Sept. 30, 2016, HHS reported. The OMHA's adjudication capacity, however, was only 92,000 appeals per year.
On average, providers had to wait about 935.4 days for an administrative law judge hearing, about ten times longer than the 90-day statutory limit, according to HHS data from July 2016.
In response to the Medicare appeals backlog, a federal court recently ordered HHS to eliminate all pending appeals at the administrative law judge level by Dec. 31, 2020.
READ MORE: How to Maximize Revenue with Improved Claims Denials Management
As part of its efforts to reduce the backlog, HHS developed a threefold strategy. The new approach included:
• Asking for additional resources for all appeal levels to boost adjudication capacity and eliminate the existing backlog

• Implementing administrative changes to decrease the number of pending appeals

• Introducing legislative reforms, such as more funding for new authorities to manage the growing volume of appeals

READ MORE: Court Denies HHS Wish to Nix Medicare Appeals Backlog Timeline
"In this final rule, HHS is pursuing the three-prong approach by implementing rules that expand the pool of available OMHA adjudicators and improve the efficiency of the appeals process by streamlining the processes so less time is spent by adjudicators and parties on repetitive issues and procedural matters," stated the final rule.
The final rule established precedential decision-making policies at the Departmental Appeals Board level. The board's chair will have the authority to identify a final appeal decision as issued by the Medicare Appeals Council as precedential.
HHS intends for the board's expanded authority to "increase consistency in decisions at all levels of appeal for appellants." Using precedents, adjudicators at all levels would be able to provide more concrete advice on repetitive legal and policy inquiries as well as some factual questions.
Medicare appeal precedents would also help providers to decide on what claim denials or decisions should be appealed, thereby potentially decreasing the number of appeals, HHS added.
READ MORE: How to Rescue Revenue Cycle with Medicare Appeals Pending
The federal department plans to publish all designated precedents on an HHS website. All designated precedents will also "bind all lower-level decision-makers from the date that the decisions are posted on the HHS website."
Additionally, the final rule contained provisions that would allow attorney adjudicators to manage some Medicare appeal hearings in lieu of an administrative law judge.
Administrative law judges used to manage some of the Medicare appeals backlog workload that did not require a hearing, such as cases in which the record supported a decision in favor of the appellant on every issue. In other cases, the judges were responsible even if all parties agreed in writing that they do not want to appear before a judge and the judge can decide the case without a physical hearing.
The judges also managed solicitations to withdraw a hearing request, reviews of Qualified Independent Contractor and Independent Review Entity dismissals, and Medicare contractor remands.
Under the new rule, attorney adjudicators would be able to take over many of these hearings as long as conclusions of law or findings of fact are not needed for a decision. The final rule stated:
"ALJs [administrative law judges] are highly qualified to conduct those hearings and make findings of fact and conclusions of law to render a decision in the more complex records presented with a mix of documentary and testimonial evidence. However, we stated in the proposed rule that well-trained attorneys can perform a review of the administrative record and more efficiently draft the appropriate order for certain actions, such as issuing dismissals based on an appellant's withdrawal of a request for an ALJ hearing, remanding appeals for information or at the direction of the Council, and conducting reviews of QIC [Qualified Independent Contractor] and IRE [Independent Review Entity] dismissals."
HHS noted that the use of attorney adjudicators in some hearings would allow administrative law judges to concentrate more on hearings.
While the federal department provided several steps for resolving the Medicare appeals backlog in the recent final ruling, the American Hospital Association (AHA) still found the solutions lacking.
"HHS's minor changes to the appeals process fall short of the major reforms necessary to clear the backlog as required by recent court order," Tom Nickels, AHA Executive Vice President, stated on the AHA's website. "We will work with HHS to identify significant changes to the Medicare audits and appeals processes that will alleviate the burden on hospitals and – most importantly – prevent this from happening again."
Similarly, the industry group expressed disappointment with the Medicare appeals backlog solutions when HHS proposed the new rule in July 2016. The organization stated that the now finalized changes would "do little more than scratch the surface of the problem."
The American Medical Association (AMA) also contended in the summer of 2016 that appeals process changes would be like "treating the symptoms rather than the disease." HHS should focus on resolving Recovery Audit Program issues rather than promoting administrative reforms.
The organization also specifically noted that some Medicare appeals backlog solutions may exacerbate appeal problems.
"Appeals are not cheap and require significant resources, time, and expense," the AMA commented. "Certain proposed fixes, such as designating some Medicare Appeals Council decisions as precedential, may actually increase these costs by requiring the advice of counsel earlier in the process and by leading Medicare contractors to misread and misapply what the precedent stands for."
The recently finalized Medicare appeal backlog solutions will go into effect on March 20, 2017.