How High Performing Practices Focus on Revenue Cycle Management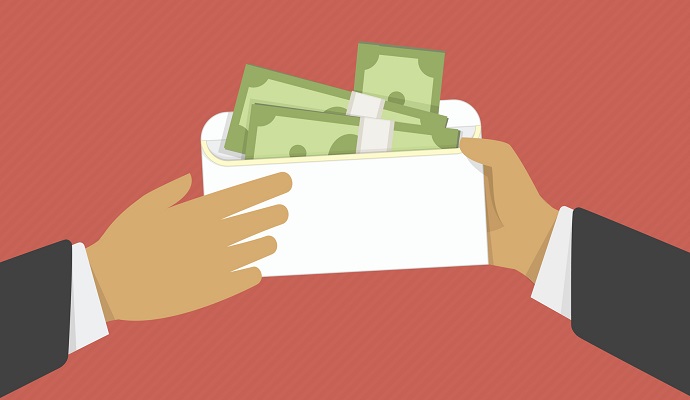 High performers put revenue cycle management and patient satisfaction at the core of their operational improvement programs.
- The highest performing practices focus on four key areas of revenue cycle management, MGMA notes in a new study, including profitability and cost management, productivity, capacity and staffing, accounts receivable and collections, and patient satisfaction. Based on data from a 2014 report on the features and strategies of leaders in the healthcare field, top performers have a lower total operating cost as a percentage of overall medical revenue, achieve higher levels of patient satisfaction, and have lower patient no-show rates than their less successful peers.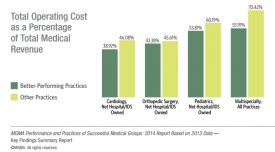 Effective cost management begins with innovative data analytics strategies that help measure critical revenue factors such as productivity, service utilization, supply chain management, and the billing cycle. "Medical practices that actively monitor their operating costs and use benchmarking data and tools to assess their performance are positioned for long-term success and sustainability," said Todd Evenson, MGMA vice president of data solutions and consulting services. Better performing practices were able to lower their total operating costs to just 55.91% of total revenue, compared to an average of 70.42% for other providers.
Much of this success comes from improvements in staff productivity and streamlined business processes. Practices earning the "better performer" designation had just 8.05% of accounts receivable in the 120+ day category, which "is a strong indicator of healthy financial management," Evenson said. "Better-performing medical practices have the right procedures and processes in place to do this efficiently."
Other important operational efficiencies include utilizing second-level clinical staff, such as physician assistants and nurse practitioners, to allow higher level clinicians to focus on the neediest patients. Better performing providers reported a clinical support staff per full-time physician ratio of 6.33, compared to a ratio of 4.31 in other groups.
They also focus on patient satisfaction as a primary goal, using data analytics to track patient flow throughout the organization and assessing patient opinions on a regular basis. More than 80% of high performers conduct patient satisfaction surveys at frequent intervals, including questions on appointment availability, overall experience, effective physician communication, and how likely a patient would be to recommend the practice to others. The results of the surveys are used to educate physicians on quality improvement, benchmark performance against other organizations, and make improvements to policies and processes.
These efforts have produced a lower patient no-show percentage. High performers reported a 4% no-show rate as compared to a 4.25% no-show rate at other organizations. They were also more likely to charge a fee for missed appointments, which can be as much as 30 dollars.
The highest performing providers are also the busiest. They report conducting over 7,000 more total procedures per full-time physician and processing more than 13,000 more claims than lower performers, only 4.05% of which are denied upon first review. More than three-quarters of high performers are participants in meaningful use, the study concluded.