How Palomar Health Created a High-Value Post-Acute Care Network
Using skilled nursing facility physicians and enabling EHR access allowed the California-based health system to create a high-value post-acute care network.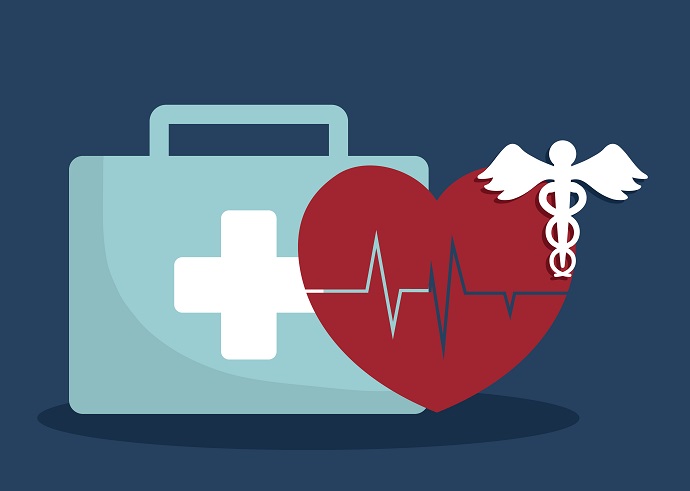 Source: Thinkstock
- Ensuring patients receive high-value care delivery during their hospital stay or office visit is a top priority for healthcare providers. But value-based purchasing models are pressuring doctors to extend that same cost-efficient, high-quality care beyond the four walls of their office.
Whether health systems engage in 90-day bundled payments or an accountable care organization (ACO) arrangement, they must guide their patients to post-acute care facilities that equally value cost efficiency and exceptional care quality. Failing to partner with a high-value post-acute care provider could result in a length of stay over 34 days versus under 24 days at a top-performing facility, equating to a $4,000-per-admission cost difference.
Patient outcomes could equally suffer. Patients are more likely to be one of the 13.6 percent of individuals who experience a potentially avoidable readmission during a stay if doctors unknowingly refer their patients to a skilled nursing facility in the 75th percentile. Top-performing facilities, on the other hand, had readmissions rates close to half of that percentage.
With a health system's revenue and their patients' health at risk, Palomar Health expanded their care offerings beyond their three hospitals in the South Riverside and North San Diego counties to the post-acute care space.
READ MORE: Post-Acute Care Can Help Accountable Care Organizations Save
The California-based system started by identifying high-value skilled nursing facilities to serve communities in their 850-square mile healthcare district.
"We've formulated a skilled nursing facility pilot program with six different facilities in the community," Teja Singh Jr, Palomar Health's Medical Director of Continuum Care, recently explained to RevCycleIntelligence.com. "The reason why we did that was that it was a collaboration between our multiple different medical groups and Palomar Health."
"So as a group, when we looked at the outcomes, we felt that by forming this network we would be able to achieve better outcomes and have better patient experience," he added. "Thus, we went for it."
Health system and medical group leaders narrowed the list of potential skilled nursing facility partners to six by creating a post-acute care committee. The committee dedicated time to gathering and analyzing care quality and cost data from the interested skilled nursing facilities, which has historically been a major challenge for health systems.
Without a committee tasked with collecting the information, health system leaders typically do not have access to timely, reliable data on post-acute care providers. Health plans generally do not share performance data and publicly-available information, such as on CMS Compare websites, is not always the most up-to-date.
READ MORE: Key Strategies for Succeeding with Healthcare Bundled Payments
Palomar Health overcame data obstacles by reaching out to potential skilled nursing facility partners and collecting data from them on key metrics, such as average length of stay and hospital readmissions rates.
"We went over all the metrics of these facilities and we interviewed and toured every single facility," said Singh. "Then, all the medical groups had the opportunity of touring us as well as meeting our Palomar Health team. After that, we discussed each facility and we came up with the six that we felt would be able to achieve these outcomes and work with Palomar Health in a very collaborative fashion."
The health system also engaged in skilled nursing facility roundtables to establish a collaborative relationship with potential partners, added Sheila Brown, Palomar Health's Vice President of Continuum Care.
"About a year and a half before we actually put the performance network together, we invited our skilled nursing facilities in to just have dialogues on what the barriers were that they were facing and the barriers that the hospital was going through," she said. "We went through what it was that they needed and how can we do better with giving the facilities what they need and vice versa."
READ MORE: Understanding the Value-Based Reimbursement Model Landscape
"It also gave us a forum and an opportunity to educate the skilled nursing facilities on what hospitals are going through with our CMS metrics around readmission, what we were going to be looking for, and what we were going to look for in the future state of partners," she continued. "That piece is important to say because we started the dialogues of trust early on."
The roundtables also allowed the health system to create a list of must-have capabilities.
"What we did is when we met with the skilled nursing facilities in their roundtables, we identified the must-haves," Brown said. "These are the must-haves for us to have a great patient landing for our facility."
To be considered for the pilot program, skilled nursing facilities had to employ a nurse case manager to work on discharge planning and a dedicated case manager, who was ideally a nurse, Singh added.
"They would be able to help with the discharge process and understand that clinical piece and help with the transitions," he stated.
The health system also required the skilled nursing facilities to have internet capability as well as an appropriate office space for the system's physicians who worked in the facilities.
"They had to have access to the internet so that they can use their own laptops and access our EHR system and be given any access to their particular EHR system as our physicians would be on their staff," he said.
"Another big point was that we requested them to provide six days a week of rehab, which is critical. Skilled nursing facilities should do as much rehab as possible to help improve outcomes," he added.
Through the roundtable discussions and interviews, health system leaders sought skilled nursing facilities that seemed capable of achieving three key metrics.
"Because these are focused on managed care patients, we were interested in achieving a length of stay less than 13.5 days, 30-day readmissions rates less than 12.5 percent, and appeal rates less than 5 percent," Singh stated. "These were the three major metrics that we wanted to establish as a goal and we wanted to work with facilities that we felt would be able to do so."
System leaders also took into account a facility's CMS star rating on the Compare website and results of an internal survey.
With six high-value skilled nursing facilities meeting the requirements, the health system forged collaborative agreements with the organizations rather than acquiring them outright. Establishing a formal partnership allows health systems to focus on their own business operations while leveraging the capabilities of the post-acute care facility's specialized resources.
While cheaper and faster to implement, partnerships also meshed with Palomar Health's status as a healthcare district, which emphasizes community-based services and limits how hospitals can employ providers.
The health system formalized the partnerships by developing a contract with the skilled nursing facilities.
Once the partnership was in place, the health system's medical groups used skilled nursing facility physicians in each organization to monitor and control patient outcomes and cost performance.
"They are onsite five days a week," explained Singh. "Most of them have given up their office practice and are just focusing on the skilled nursing facility. They are able to follow up at least two to three times a week on each patient, see patients in a timely manner, and deal with changes of conditions rather quickly."
"It just gives a better outcome to the patients because we're able to be right there in the facility to jump on any scenario as soon as possible," he continued.
Access to Palomar Health's EHR system was also key to allowing the system to be right there in the skilled nursing facility, Brown added.
"The availability of the EHR has been huge for the doctors because they are able to see the patient through the care continuum and that's extremely important," she stated. "Optimally, that is what's good for the patient because a lot of times when they go to those skilled nursing facilities, it is a whole different provider and the admission process starts all over for them again."
EHR access enabled providers on both the system and skilled nursing facility side to establish a warm handoff versus a siloed process for care transitions.
"The hospital can basically begin to feed the actual handoff not only in the patient's care but with whatever needs to be transferred over," she said. "To be able to have the like-like transition of what they're supposed to do in the skilled nursing facility by the same groups that are taking care of them and the hospital through their other partners has been really great for the warm handoff."
In addition to EHR availability, weekly meetings between key providers of both the health system and the skilled nursing facility facilitated a successful partnership.
"We requested a weekly meeting between the attending physician, director of nursing, discharge planner in the skilled nursing facility as well as the managed care HMO case manager and the director of rehab," Singh elaborated. "That way they can collaborate and work together on going over the patient's needs and outcomes and coming up with a discharge plan and appropriate transition to the home or wherever the patient came from."
Building on the success of high-value skilled nursing facility partnerships, Palomar Health plans to expand its post-acute care strategy to other providers under its Continuum Care department.
"It's important to understand Palomar Health has a continuum of care division themselves so that's how we've been involved in a lot of ways that other hospitals aren't," said Brown. "We look at that as a strength in a way, that we do have post-acute services that are also part of the health system."
Under the division, the health system now strives to develop similar partnerships with facilities specializing in acute rehabilitation, sub-acute, assisted care, and home health.
"Our strategy is not just with skilled nursing only. That's one provider," Brown elaborated. "We're looking at home health. We're looking at inpatient rehabilitation units. We're looking at the full scope of post-acute and creating networks with all of those different providers, all the way to assisted care facilities and all the way back to outpatient."
"It creates that bridge with the community that is critically important," she said.