How the 21st Century Cures Act Impacts Medicare Reimbursement
Under the 21st Century Cures Act, Medicare reimbursement will see some changes, including site-neutral payment exceptions, new value-based penalty adjustments, and new codes.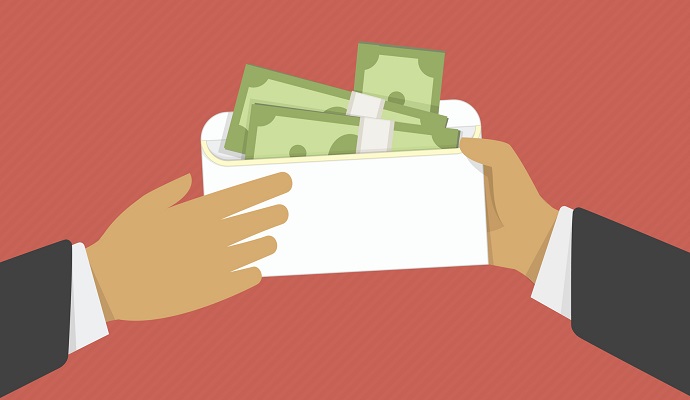 - The 21st Century Cures Act may have been a landmark law for precision medicine, drug innovation, telemedicine, and mental health reform, but the law also contained several Medicare reimbursement policy changes set to take effect starting this year and into 2019.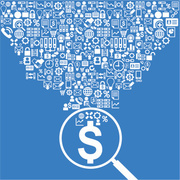 Among the major Medicare provisions in the act are site-neutral payment exceptions, socioeconomic adjustment for Hospital Readmissions Reduction Program penalty determinations, new codes to bridge outpatient and inpatient surgical procedures, and suspension of the 25 Percent Rule for long-term care hospitals for another year.
Some Medicare reimbursement changes may lead to less claims reimbursement revenue, such as crosswalk codes for inpatient and outpatient services. But other provisions may be viewed as a win for hospitals, including the addition of more site-neutral payment exemptions.
Regardless, the act – now being lauded as "the most important legislation" Congress passed in 2016 by some policymakers – will bring significant changes to all healthcare stakeholders, including providers seeking Medicare reimbursement.
Additional site-neutral payment exceptions extend to new and developing departments
READ MORE: CMS Pauses Home Health Pre-Claim Review Demonstration
The 21st Century Cures Act added site-neutral payment exemption rules that would allow some developing off-campus provider-based hospital departments to continue billing under the outpatient Medicare reimbursement system.
The site-neutral Medicare reimbursement policy requires CMS to pay off-campus provider-based outpatient departments under the Medicare Physician Fee Schedule, rather than the outpatient payment system.
However, the new site-neutral payment rules that launched on Jan. 1, 2017 will reduce off-campus provider-based department claims reimbursement rates by about 50 percent.
But not all departments will face the lower Medicare reimbursement rates. The site-neutral policy states that off-campus provider-based departments that had already billed for covered services under the Medicare outpatient payment system before Nov. 2, 2015 can still receive outpatient rates.
Despite some grandfathered facilities, healthcare stakeholders, like the American Hospital Association (AHA), contended that more off-campus provider-based departments should be excluded from lower site-neutral payments.
READ MORE: CMS Suggests Hospital Medicare Reimbursement Policy Changes
The AHA argued in November that site-neutral exception rules should account for hospitals that already invested in new off-campus provider-based department development, especially because the hospitals expected to receive higher Medicare reimbursement rates when investing their capital.
Under the 21st Century Cures Act, policymakers expanded site-neutral exceptions to include some new or developing departments. The act states that hospitals with a "binding written agreement with an outside unrelated party for the actual construction of such department" from before Nov. 2, 2015 will be exempted.
In addition to a mid-build requirement, Congress also mandated that outpatient departments at cancer hospitals are exempted from site-neutral payment reductions.
Dual-eligible population adjustment added to Hospital Readmissions Reduction Program
The Department of Health and Human Services (HHS) will adjust value-based penalties under the Hospital Readmissions Reduction Program for patient characteristics, according to the 21st Century Cures Act. The federal department will start to adjust value-based penalties based on the number of dual-eligible beneficiaries treated at individual hospitals starting in 2019.
READ MORE: AMGA: Align Medicare Reimbursement, Measures for High-Value Care
Through the Medicare value-based reimbursement program, hospitals face up to a 3 percent payment cut if they have excessive readmissions within 30 days of discharge for certain conditions. Individual hospital rates are compared to a national mean readmissions rate.
However, critics of the program have argued that hospitals that treat large proportions of dual-eligible beneficiaries, such as safety-net hospitals, are disproportionately penalized since the patient population has higher readmissions rates.
Dual-eligible beneficiaries had 24 to 67 percent higher odds of a hospital readmission across conditions in the Hospital Readmissions Reduction Program, stated a December 2016 HHS Office of the Assistant Secretary for Planning and Evaluation (ASPE) report.
To ensure safety-net providers are not disproportionately penalized for treating high-risk populations, the ASPE suggested that Medicare value-based reimbursement programs add financial incentives for hospitals that improve dual-eligible beneficiary outcomes.
Other groups, such as the Medicare Payment Advisory Committee (MedPAC), have also recommended comparing hospitals with similar patient populations to each other, rather than a national mean readmissions rate, to level the playing field.
In the 21st Century Cures Act, Congress provided a provision for how HHS can adjust for dual-eligible beneficiary populations to make the program fairer for all hospitals. The act requires HHS to divide hospitals into groups based on similar dual-eligible beneficiary populations and apply "a methodology in a manner that allows for separate comparison of hospitals within each such group, as determined by the Secretary."
New surgical procedure codes to be developed for inpatient, outpatient distinction
The 21st Century Cures Act requires HHS to develop Healthcare Common Procedure Coding System (HCPCS) versions for no fewer than ten surgical Medicare Severity-Diagnosis Related Groups (MS-DRGs) by Jan. 1, 2018.
With new codes, the act intends to build a crosswalk between Medicare inpatient and outpatient codes. The surgical procedures affected by new HCPCS codes will be translated from inpatient to outpatient codes.
"Not later than January 1, 2018, the Secretary shall develop HCPCS versions for MS–DRGs that are similar to the ICD– 10–PCS for such MS–DRGs such that, to the extent possible, the MS–DRG assignment shall be similar for a claim coded with the HCPCS version as an identical claim coded with a ICD–10–PCS code," the act states.
While additional HCPCS versions does not explicitly change Medicare reimbursement policies, the new codes could impact what rates hospitals receive for common surgical procedures. MedPAC reported in June 2015 that Medicare reimbursement for a short inpatient hospital stay is usually higher than similar outpatient stays.
Since hospitals are financially incentivized to bill for short inpatient stays, CMS has taken steps to prevent facilities from improperly billing for the service. For example, the federal agency enacted the Two-Midnight policy in 2014 to curb hospitals from using short inpatient stays when the service should have been billed as outpatient.
Similarly, new surgical codes could point to more inpatient and outpatient distinction with Medicare reimbursement.
Long-term care hospitals face 25 Percent Rule relief for another year
Under the 21st Century Cures Act, Congress extended the CMS enforcement prohibition of the 25 Percent Rule on long-term care hospitals for another year.
The hospital rule establishes a 25 percent limit on the proportion of patients a long-term care hospital can admit from one hospital during the long-term care hospital's cost reporting period. Any long-term care hospital that exceeds the 25 percent threshold will face Medicare reimbursement cuts.
CMS designed the 25 Percent Rule in 2005 to reduce Medicare spending by $90 million, but some healthcare stakeholders opposed the payment cuts. The AHA argued in October 2016 that the regulation "arbitrarily penalizes LTCH [long-term care hospital] admissions based on the origin of an LTCH referral, with complete disregard for the patient's medical necessity for LTCH services."
Congress has delayed the 25 Percent Rule's implementation since the patient threshold was finalized and policymakers intend to keep postponing the rule at least for hospital discharges occurring on or after Oct. 1, 2016 and before Oct. 1, 2017.
The 21st Century Cures Act will enact other Medicare reimbursement changes for long-term care hospitals. The act will also reduce the standard federal payment rate for high-cost outlier payments and temporarily except some facilities from site-neutral payments for certain spinal cord and brain injuries.
Dig Deeper:
• Key Ways to Improve Claims Management and Reimbursement in the Healthcare Revenue Cycle
• What's in the 21st Century Cures Act for Precision Medicine?