Large, High-Volume Hospitals Save in CJR Bundled Payments Model
Hospitals with over 400 beds and greater patient and procedure volumes were more likely to earn a bonus under the CJR bundle payments model.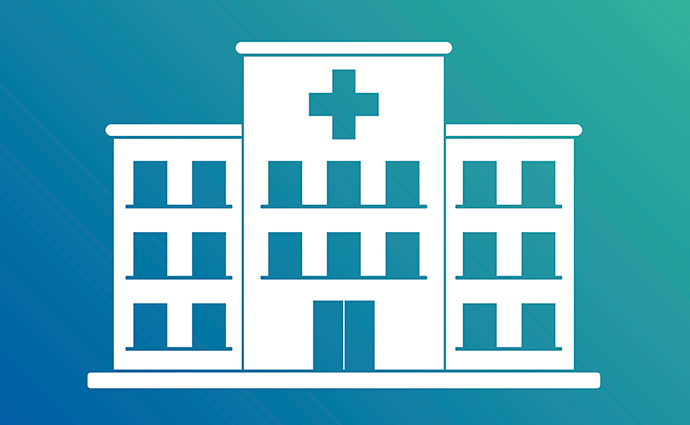 Source: Thinkstock
- Larger hospitals with greater knee and hip replacement volumes were more likely to realize cost savings under Medicare's mandatory lower joint replacement bundled payments model, a new analysis from Penn Medicine showed.
The findings, published in the Journal of the American Medical Association, uncovered that hospitals with over 400 beds had a greater likelihood of meeting their cost benchmarks and earning bonus payments during the Comprehensive Care for Joint Replacement (CJR) initiative's first performance year from April 2016 to March 2017.
Hospitals that realized savings and bonus payments also treated a greater number of patients, averaging more Medicare-covered procedures (6,24 procedures versus 4,362 procedures at non-savings hospitals) and more joint replacement surgeries (217 procedures versus 133 procedures at non-savings hospitals), data from Medicare claims and the American Hospital Association showed.
In addition, hospitals in the mandatory joint replacement bundled payments model that earned a bonus payment were significantly less likely to be considered a "low-volume" hospital according to CMS. Only 2.1 percent of savings hospitals were designated as low-volume by CMS definitions compared to 23.2 percent of non-savings hospitals.
"Our findings suggest that many hospitals do well even when required to take part in bundled payments, though certain types of hospitals are better positioned than others," stated lead author Amol S. Navathe, MD, PhD, an Assistant Professor of Medical Ethics and Health Policy at Penn Medicine.
CMS launched the five-year mandatory bundled payments model for lower joint replacements in 2016 to lower total costs of care for the high-volume procedure. Hip and knee replacements are the most common inpatient surgery among Medicare beneficiaries, with Medicare reimbursing hospitals for nearly half a million of the procedures performed annually.
Not only did the hospitalizations alone for hip and knee replacements cost Medicare over $7 billion, but total costs of care significantly varied by patient. CMS reports that average Medicare spending for the surgery, hospitalization, and recovery ranges from $16,500 to $33,000 across the nation.
To stymie rising costs and spending variation, the federal agency mandated that hospitals in 67 regions participate in the CJR initiative. Hospitals receive regular fee-for-service payments from Medicare for the procedure and 90 days of post-discharge care, but the bundled payment model reconciles actual care costs with the reimbursements.
Hospitals that reduce the total cost of care below their benchmark and exceed care quality targets qualify for bonus payments. Failing to reduce costs and meet care quality goals results in hospitals repaying Medicare for the financial losses.
Of the 799 hospitals required to participate in the CJR initiative's first performance period, 382 earned bonus payments and 417 did not qualify.
Navathe et al. aimed to uncover the characteristics of CJR hospitals that qualified for bonus payments. While larger, high-volume hospitals tended to save more under the bundled payments model, researchers also found the following characteristics shared by savings hospitals:
• Non-profit, with 69.6 percent of savings hospitals versus 53.4 percent of non-savings hospitals

• Major teaching hospitals, with 13 percent of savings hospitals versus 7.3 percent of non-savings hospitals

• Have integrated post-acute care services, with 55.8 percent of savings hospitals versus 40 percent of non-savings hospitals
They also found that savings hospitals had lower total episode costs prior to CJR implementation. Hospitals that earned a bonus payment in the first performance period had average episode costs of $22,145, about $1,000 less than the baseline for non-savings hospitals after adjusting for case severity.
"It's important for doctors, healthcare organizations, and policymakers to understand how different hospitals fared in the first year of CJR, as this will lead to better policy and better results long term," explained senior author Ezekiel J. Emanuel, MD, PhD, Chair of Medical Ethics and Health Policy at Penn.
The CJR initiative is facing some major changes this year. CMS recently decreased the mandatory scope of the model from 67 to 34 regions. The federal agency intends to shift its focus from compulsory alternative payments models to voluntary demonstrations.
Researchers intend for their study to help inform CMS and policymakers as they develop these voluntary alternative payment models. They also hope the findings help provider organizations select the right bundled payment model for their organization.