Medicare Appeals Backlog Delays Decision Process By 4.5 Years
Researchers held the federal government 70 percent responsible for the lengthy wait times stemming from the Medicare appeals backlog.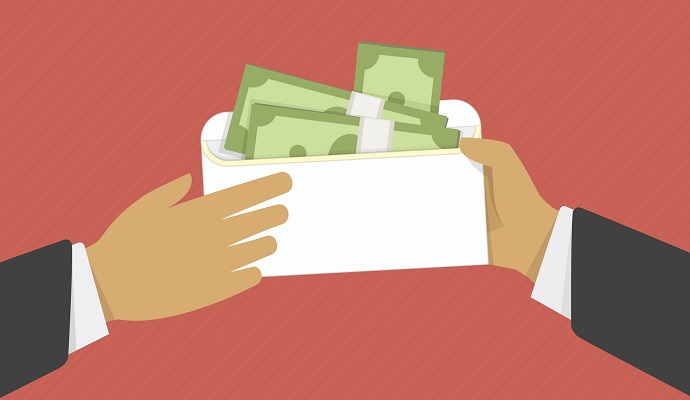 Source: Thinkstock
- Hospitals waited an average of 1,663.3 days, or a little over 4.5 years, to conclude the Medicare reimbursement audit and appeals process because of the extensive Medicare appeals backlog, a recent Journal of Hospital Medicine study uncovered.
Researchers from Johns Hopkins Hospital, University of Wisconsin Hospitals and Clinics, and University of Utah analyzed all complex Part A appeals between Oct. 1, 2013 and May 1, 2016 that reached Level 3 of the Medicare appeals process.
The data revealed that the hospitals faced a median of 560.4 days between submitting a Medicare overpayment appeal for inpatient stay denials and the audit performed by Medicare Recovery Auditors.
Appeals then remained in the Medicare appeals process for another 891.3 days on average.
Researchers deemed the government contractors responsible for 70.7 percent of the Medicare appeals backlog and delay. Hospitals were accountable for just 29.3 percent of the excessive wait times.
READ MORE: Judge Calls for Medicare Appeals Backlog Elimination by 2020
The Medicare appeals backlog has been a persistent problem for both HHS and hospitals. A 2016 Government Accountability Office (GAO) report showed that administrative law judges at Level 3 decided 96 percent of appeals after the statutory 90-day timeframe in 2014.
GAO attributed the lengthy wait times to a Medicare appeals backlog. The federal watchdog found that the number of hospital inpatient appeals during 2010 and 2014 jumped by 2,000 percent.
By 2016, the three hospitals studied received no Level 3 appeal decisions according to statutory deadlines.
Overall, government contractors and administrative law judges only met deadlines 74.7 percent of the time across all five levels of the appeals process. They had the most success at Level 1 with statutory timeframes met 85.4 percent of the time and Level 2 with 38.8 percent of the time.
The 2013 Two-Midnight policy from CMS primarily contributed to the rise in hospital inpatient appeals, the researchers from the three hospitals added. The Medicare reimbursement policy stated that Medicare will only pay hospitals at the higher inpatient rate if the admitting practitioner anticipated the patient to stay in the hospital for at least two midnights and this is documented in the medical record.
READ MORE: Can Changes to Medicare Reimbursement Appeals Reduce Backlog?
To ensure hospitals followed the new rule, CMS enlisted Medicare Recovery Auditors to review claims for correct visit-status. The auditors could audit up to three years of data from the claim's date of service to determine if Medicare overpaid hospitals for inpatient stays that should have been billed as outpatient stays.
However, researchers pointed out that the Two-Midnight policy and the Medicare Benefit Policy Manual do not agree on inpatient stay criteria. The manual still states that providers should use a 24-hour benchmark for inpatient billing status.
The discrepancy may have resulted in incorrect hospital billing and also Recovery Auditor confusion.
The study showed that all redetermination letters from Level 1 of the appeals process and all reconsideration letters from Level 2 received by the three hospitals contained some 24-hour benchmark text or referenced the Medicare Benefit Policy Manual's section on inpatient status.
About 95.2 percent of Level 1 and 2 appeals results letters also included some mention of 24-hour benchmark criteria for inpatient status even though 70.3 percent of the denied cases exceeded the 24-hour length of stay.
READ MORE: Key Ways to Improve Claims Management and Reimbursement in the Healthcare Revenue Cycle
The clinical documentation component of the Two-Midnight policy also created confusion for hospitals. Auditors must interpret if inpatient stays were medically necessary using the hospital's medical record, but the Medicare Benefit Policy Manual does not contain clear definitions for interpretation, the researchers, added.
"This lack of clarity likely contributed to the large number of status determination discrepancies between providers and Ras [recovery auditors], thereby creating a federal appeals backlog that caused the Office of Medicare Hearings and Appeals to halt hospital appeals assignments and prompted an ongoing lawsuit against CMS regarding the lengthy appeals process," the study stated.
Despite a Medicare appeals backlog, the study showed that hospitals were largely successful with the appeals process. Of the 135 Level 3 cases studied, administrative law judges ruled in favor of the hospitals in 71.1 percent of the appeals.
Only 20.7 percent ruled in favor of the Medicare Recovery Auditors and the remaining 8.1 percent concluded in a CMS-hospital settlement for 68 percent of the net allowable amount.
Based on the study's findings, researchers urged CMS to reform the Medicare appeals process by ruling in favor of hospitals if a government contractor or administrative law judge misses a statutory deadline.
"Although hospitals forfeit any appeal for which they miss a filing deadline, government contractors and ALJs [administrative law judges] met their deadlines less than half the time without default or penalty," they wrote. A similar rule should apply to the government actors.
CMS should also review contracted Medicare auditor practices earlier in the appeals process, especially since more than two-thirds of appeals favored hospitals.
"[T]he large number of Level 3 decisions favoring hospitals suggests a need for process improvement at the Medicare administrative contractor and qualified independent contractor Level of appeals—such as mandatory review of Level 1 and Level 2 decision letters for appeals overturned at Level 3, accountability for Level 1 and Level 2 contractors with high rates of Level 3 overturn, and clarification of criteria used to judge determinations," they concluded.