Medicare Reimbursement Covers 88% of Medical Equipment Costs
A recent study contends that low Medicare reimbursement amounts for medical equipment threaten the sustainability of the DMEPOS Competitive Bidding Program.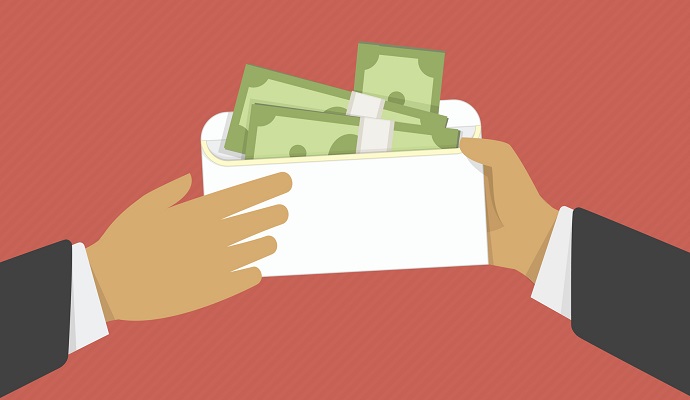 - Medicare reimbursement rates under the Medical Equipment, Prosthetics, Orthotics, and Supplies (DMEPOS) Competitive Bidding Program only cover 88 percent of overall healthcare costs associated with providing home medical equipment, according to a recent American Association of Homecare study.
The findings indicate that the DMEPOS Competitive Bidding Program may not be financially viable because providers cannot ensure access to quality equipment under such low Medicare reimbursement rates.
"The data are remarkably consistent in showing that the reimbursement-to-cost ratio is significantly less than 100 percent," Allen Dobson, PhD, one of the study's authors, stated in a press release. "No matter how the data is sliced, by organization size and/or product category, the current reimbursement model does not cover provider costs. That is likely unsustainable over the long term."
CMS launched the DMEPOS Competitive Bidding Program in 2003 to replace the Medicare fee schedule for medical equipment and supplies with a single payment method. Under the fee schedule, Medicare reimbursed DMEPOS items based on outdated supplier charges from 1980s, which were three to four times higher than current retail prices.
Through a competitive bidding process, however, providers can make an offer to furnish specific DMEPOS items in a certain geographic location. CMS awards contracts based on price and provider ability to meet quality standard and financial requirements.
READ MORE: AMGA: Align Medicare Reimbursement, Measures for High-Value Care
Winning providers who accept contracts must treat all Medicare beneficiaries for bid items in the set area and they are reimbursed at a single payment amount. CMS calculates the Medicare reimbursement amount using the median of all winning bids for a certain item in a competitive bidding area.
However, researchers noted that the competitive bidding process only requires providers to submit an invoice demonstrating that they can purchase bid items at a cost below the bid price. Therefore, Medicare reimbursement amounts just account for cost of goods, which only represent 58 percent of the overall costs for providing medical equipment.
The study showed that operational costs represent a sizable portion of overall healthcare costs for furnishing DMEPOS items. Indirect costs, such as salaries, wages, building, fees and licensure, and marketing expenses, make up almost one-quarter of total costs, while direct costs, including delivery, warehouse supplies, and storage expenses, account for 18 percent.
Additionally, researchers found that both large and small providers experienced low reimbursement-to-cost ratios across all home medical products, raising concerns that DMEPOS items are not amenable to scale. Since Medicare reimbursement covered less than 90 percent of the overall costs for most home medical products, providers would probably not be able to overcome low reimbursement rates by increasing sales volume.
Liquid oxygen, continuous positive airway pressure (CPAP) machines, walkers, and wheelchairs could not be amenable to scale, researchers added.
READ MORE: AMGA Supports 15% Limit for Medicare Advantage Encounter Data
Although, the study identified several DMEPOS products that could be scaled to offset low Medicare reimbursement amounts. Furnishing a greater volume of equipment for bilevel positive airway pressure (BiPAP) machines, non-liquid oxygen, and standard beds would increase reimbursement-to-cost ratios because direct and indirect costs would be recaptured through sales volume.
Researchers noted, however, standard beds and oxygen were the only product categories in the study that demonstrated some profit through increased sales volume. For BiPAP products and heavy duty beds, higher sales volumes would not fully recoup costs for most providers.
Providers also could not effectively shift costs to other payers, researchers added, because Medicare and Medicaid accounted for 45 percent of industry revenues. Private payers and other sources made up less than 20 percent of provider revenue for DMEPOS items.
Without many options, researchers found that some providers have reduced or shut down their services in less profitable areas, including rural communities. Deliveries to rural areas can take a full day or consistent of more than one delivery, making it harder to realize return on investment, providers told researchers.
"Quality of service in rural areas is particularly threatened as there appears to be little opportunity to cover inadequate payments," stated the report. "This is because rural areas do not have the population density to win exclusive contracts, or make up for the revenue cost differential through volume. Anecdotal evidence suggests that even large companies are limiting services to rural areas by closing rural locations, limiting service areas, and/or offering fewer deliveries per month."
READ MORE: CMS Suggests Hospital Medicare Reimbursement Policy Changes
As a result, Medicare beneficiaries may be faced with limited access to care and lower care quality, the study added.
The study attributed Medicare reimbursement gaps to a lack of price transparency in the DMEPOS Competitive Bidding Program. Bidders do not know the prices other bidders have submitted, causing the bids to be non-competitive. Some providers may submit bids that are below actual costs for furnishing an item to boost their chances of winning a contract, but the lower bid prices contribute to lower Medicare reimbursement amounts.
"The bidding program for home medical equipment has been a disaster for providers and their patients around the country since it first took effect in 2011," contended Tom Ryan, American Association for Homecare President and CEO. "Companies have responded by attempting to shift costs to other payers, cutting staff and reducing service, or limiting their product offerings to patients, but there is only so much you can do when you're providing equipment and services that simply don't cover your costs."
More DMEPOS providers outside of competitive bidding areas may also start to see similar issues with the Competitive Bidding Program. In June, CMS announced updated Medicare reimbursement rates for DMEPOS items that affected all medical equipment providers. The federal agency expanded competitive bidding reimbursement amounts beyond the program's set locations.
Medicare reimbursement amounts for DMEPOS items were adjusted using regional competitive bidding prices that fall within a national price ceiling of 110 percent of the average of the regionally adjusted rates and a national floor of 90 percent.
However, CMS developed a modified payment schedule for rural providers to maintain access to care. Medicare reimbursement amounts cannot dip below the 110 percent national ceiling amount for DMEPOS products that are included in ten or more competitive bidding areas.
Dig Deeper:
• Key Ways to Improve Claims Management and Reimbursement in the Healthcare Revenue Cycle
• 8 Tips for Avoiding Denials, Improving Claims Reimbursement