OIG: Add Medical Device Data to Claims Reimbursement Forms
CMS should add medical device information to claims reimbursement forms to better track Medicare spending on failed devices, OIG suggested.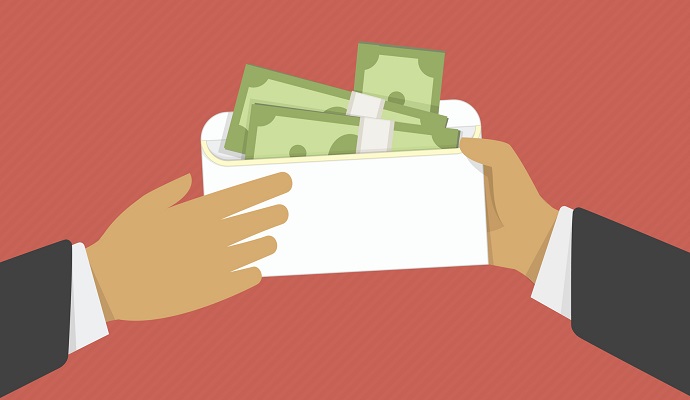 - Claims reimbursement forms lacking appropriate fields for medical device information make it more difficult for CMS to reduce Medicare spending associated with recalled or failed devices, the Department of Health and Human Services (HHS) Inspector General Daniel Levinson recently warned CMS Acting Administrator Andy Slavitt.
The Office of the Inspector General (OIG) found that services related to seven recalled or failed medical devices led to approximately $1.5 billion in Medicare spending and $140 million in beneficiary copayments and deductibles.
While the alert shared Medicare spending data on certain medical devices, OIG stated that the information was not easy to find. Since current claims reimbursement forms do not contain a field for medical device information, OIG could not use claims data to determine what devices had been implanted in beneficiaries or whether the devices were replaced because of a recall or failure.
Instead, OIG had to subpoena device manufacturers to acquire lists of beneficiaries who received recalled or failed devices and review individual medical records.
"Our ongoing review shows that the lack of medical device-specific information in the claims data impedes the ability of the Centers for Medicare & Medicaid Services (CMS) to readily identify and effectively track Medicare's total costs related to the replacement of recalled or defective devices," wrote Levinson.
READ MORE: Site-Neutral Medicare Reimbursement Too Low for LTCHs, AHA Argues
Medical device recalls almost doubled between 2003 and 2012, according to a cited Food and Drug Administration (FDA) study. As a result, independent research showed that failed devices have cost Medicare billions of dollars during the same timeframe.
"Although not improper payments, these amounts underscore the significant costs incurred by Medicare and beneficiaries to replace failed or recalled medical devices," Levinson stated.
In 2007, CMS voiced concerns about high Medicare spending on recalled and failed medical devices, the alert explained. But OIG revealed that claims reimbursement form inadequacies may have prevented federal agencies from accurately monitoring the related costs.
The federal watchdog found that claims reimbursement forms only provide space to list services and procedures performed as well as a two-digit field that providers generally do not use to identify medical device failures and recalls. The forms do not include fields for medical device-specific information.
OIG advised CMS to encourage use of the two-digit medical device failure or recall field and include medical device data, such as some information from the Unique Device Identifier (UDI) system, on claims forms.
READ MORE: Medicare Reimbursement Add-On to Boost Palliative Care Revenue
The UDI system, developed by the FDA in 2007, identifies a product's device labeler and version or model as well as specific device data, such as the product's lot or batch, serial number, expiration date, manufacturing date, and Human Cell, Tissue or Cellular or Tissue-Based Product identification code. The system was created to "better detect devices with adverse events, improve device recalls, and enable more robust post-market surveillance," Levinson noted.
By including medical device information on forms, CMS and other federal agencies could avoid resource-intensive processes for obtaining failed and recalled medical device information and simply use hospital claims data, Levinson contended. This would help CMS to better identify cost-cutting opportunities related to the devices and associated healthcare services.
"Those benefits could reduce Medicare costs by identifying problem devices more quickly and reduce medical errors by enabling healthcare professionals and others to more rapidly and precisely identify a device that is potentially contributing to a medical error and obtain important information concerning the characteristics of the device," Levinson wrote. "This in turn could help protect beneficiaries from unnecessary costs in the form of deductibles and coinsurance and improve their chance of receiving the appropriate follow-up care more quickly."
To implement the recommendations, OIG suggested that CMS partner with the Accredited Standards Committee X12 to include some UDI information for implantable devices on the next version of claims reimbursement forms.
But CMS must act quickly, Levinson pointed out, because the Accredited Standard Committee X12, which has been tasked with defining and creating electronic healthcare claim forms, has proposed changes to existing forms that are scheduled to be released for comment on December 1.
READ MORE: House Reps Aim to Stop $1.6B Hospital Payment Cut for 340B Drugs
"Unless the Accredited Standards Committee X12 incorporates the DI [device identifier] into this update, medical device-specific information could not be included on the claim forms until the end of the next decade," Levinson stated.
CMS has taken some steps to incorporating medical device data on claims reimbursement forms. In July, the federal agency partnered with FDA to start the claims reimbursement forms changes. The federal agencies penned a letter to the Accredited Standards Committee X12 expressing support for capturing medical device identifier information from the UDI system on claims forms.
The letter stated that adding the medical device-specific information would help the agencies evaluate product performance, identify patient safety concerns at the model level, collect and analyze patient data for devices at the model level, and promote program integrity. The information would also assist providers and payers with calculating and comparing healthcare costs and patient outcomes based on the device model.
Some healthcare stakeholders have also expressed support for incorporating medical device-specific information on claims forms.
"Tracking medical device codes in Medicare claim forms will protect patient safety, save the taxpayers billions of dollars in Medicare costs, and spare individual patients millions in co-pays," Josh Rising, Director of Healthcare Program at the Pew Charitable Trusts, told RevCycleIntelligence.com in an email. "This is long overdue."
Dig Deeper:
• Key Ways to Improve Claims Management and Reimbursement in the Healthcare Revenue Cycle
• Why Health Insurance Claims Should Include Medical Device UDIs