Payment Reform Incentives Influence Physician Decision-Making
Researchers found that home-based dialysis treatments declined after CMS passed a Medicare payment reform rule, indicating revenue-related factors influence physician decision-making.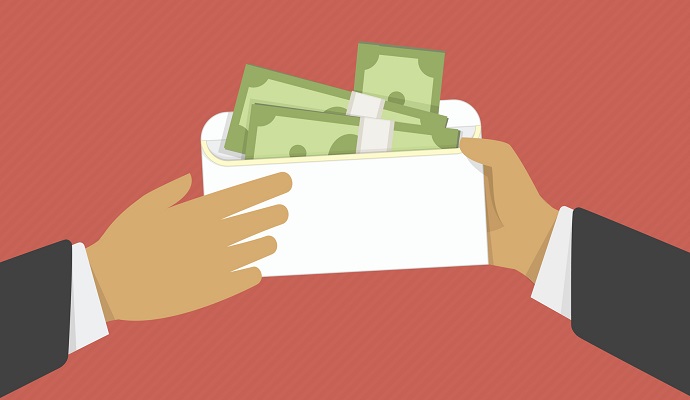 - Some patients are finding that financial incentives under Medicare payment reform rules have caused their providers to focus more on boosting healthcare revenues rather than improving patient outcomes.
According to a recent study in The American Journal of Managed Care, some Medicare beneficiaries receiving dialysis due to end-stage renal disease were one percent less likely to receive home-based dialysis following a payment reform rule that increased reimbursements for in-center hemodialysis.
"Our findings indicate that economic incentives have had a substantial effect on physicians' decisions regarding dialysis modality, and that payment reform had the unintended consequence of leading fewer patients to home dialysis," wrote the authors of the report.
"Since the choice of dialysis modality is central to patients' quality of life, independence, and healthcare costs, a reduction in the use of home dialysis can be seen as a failure of the policy."
In 2004, CMS announced that physicians performing in-center hemodialysis would be paid using a tiered fee-for-service structure rather than the existing capitated model. The payment reform was designed to align financial incentives for providers and promote higher quality care.
Under the new reimbursement structure, which is still used for in-center hemodialysis reimbursement in 2016, providers could boost their revenues by performing four or more visits per month to patients receiving the treatment in a dialysis facility.
While in-center hemodialysis is the most common dialysis modality, patients have to go to a facility around three or four times a week. For some patients, this has caused significant hardship, especially those with mobility challenges or lack of transportation access, making home-based dialysis more suitable.
However, home-based dialysis continued to be reimbursed using the capitated model for Medicare beneficiaries, causing in-center treatments to become more lucrative for providers, explained the study.
The study revealed that financial incentives were a significant element in deciding where patients were treated. Physicians were more likely to perform in-center hemodialysis for traditional Medicare beneficiaries and patients in close proximity to a large dialysis facility after the payment reform.
Patients with traditional Medicare coverage faced a 12 percent reduction in odds of home dialysis after the Medicare payment reform compared to patients with Medicare Advantage, representing a 0.7 percent decrease in average absolute probability.
Similarly, patients who lived closer to larger dialysis facilities experienced a 16 percent decrease in the odds of receiving home dialysis, accounting for a 0.9 percent reduction in average absolute probability.
Researchers explained that "it is more lucrative for physicians to see patients in larger dialysis facilities because physicians can collect revenue for more patient visits after incurring a fixed cost of traveling to a facility."
The report identified a similar increase in peritoneal dialysis, which can be a home-based therapy for some patients, in 2011 after CMS passed the End-Stage Renal Disease Prospective Payment System. The payment reform increased Medicare reimbursements to dialysis facilities for home therapies.
Overall, the study found that economic factors influenced a provider's dialysis modality decisions, despite physician surveys that indicated otherwise. Most nephrologists agreed that patient preferences and health were the primary factors when considering a recommended dialysis modality, reported the study.
Although the payment policy in 2004 inadvertently reduced home dialysis usage, it did indicate that revenue-related elements are significant drivers in healthcare decisions.
With the push to install more pay-for-performance initiatives, researchers designed the study to "help inform the development of future policies that will apply to both managed care and fee-for-service settings."
As the healthcare industry continues to move towards value-based care, patients are becoming more vocal regarding their healthcare decisions, which could influence physician treatment selections.
CMS has recently been working on increasing healthcare transparency in efforts to inform and empower all healthcare stakeholders, including patients, to get involved in decision-making. For example, the agency published provider performance reports last year through the Qualified Entity program to promote more informed healthcare choices.
"A commitment to making such resources available puts engaged and empowered individuals at the center of their care, which is essential to transforming our system to one that delivers better care, smarter spending, and healthier people," wrote CMS.
Dig Deeper:
• Shared Decision Making Advances Value-Based Care Outcomes