Private Sector to Drive Bundled Payments After CMS Cancellations
Providers should not disengage from bundled payments after the recent elimination of mandatory Medicare models, but turn to private payers, an industry expert stated.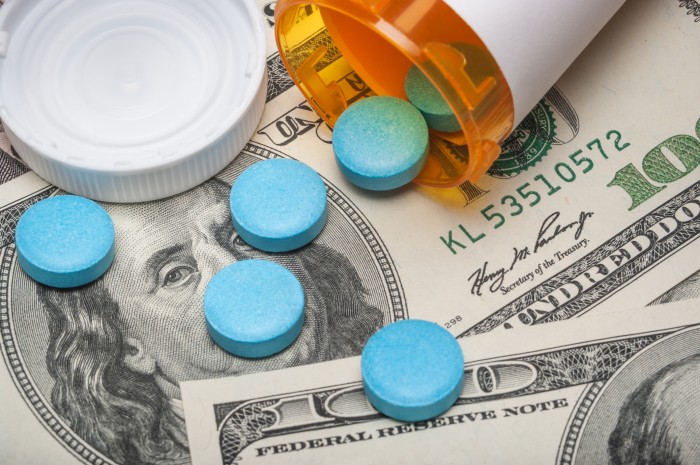 Source: Thinkstock
- CMS recently announced its intention to modify its bundled payments strategy by proposing to eliminate forthcoming mandatory cardiac models and decreasing the scope of the Comprehensive Care for Joint Replacement (CJR) program.
The pull away from some Medicare bundled payments, however, does not signify the end of the alternative payment model, but rather a move to more voluntary programs, explained Michael Abrams, Managing Partner at Numerof & Associates.
"Mandatory change has the potential to involve more organizations than voluntary models," he recently told RevCycleIntelligence.com. "But there is reason to believe that change is more likely to be successful when it's pursued without coercion."
Under the proposed rule, the Episode Payment Models and the Cardiac Rehabilitation Incentive Payment program slated to launch on Jan. 1, 2018 would be eliminated. The models would no longer qualify for Advanced Alternative Payment Model incentive payments under MACRA.
CMS intends for the cancellation to provide additional time for the federal agency to test other voluntary episode-based payment models.
READ MORE: Key Strategies for Succeeding with Healthcare Bundled Payments
"The rationale provided makes it clear that such models are considered to have value in encouraging care redesign to improve quality and lower cost," Abrams commented. "The pullback is framed as a move to moderate change demands and encourage a more collaborative relationship between CMS and provider institutions."
The proposed rule would also decrease the CJR model from 67 mandatory geographic regions to just 34.
"The proposed rule dramatically shrinks the 'footprint' of the CJR program by reducing the number of institutions required to participate by nearly half," he stated. "It exempts hospitals in MSAs [metropolitan statistical areas] with average or lower costs, and eliminates low-volume hospitals. Current participants in the CJR program can continue to participate on a voluntary basis. Recognizing that CJR is a pilot program from which CMS wants to maximize learning and minimize intrusion, both of these changes make sense."
The most recent proposal clarifies the federal agency's stance on the debate surrounding the efficacy of mandatory versus voluntary alternative payment models. The debate recently swelled when the current HHS Secretary opposed compulsory CMS initiatives during his time as a House Representative.
READ MORE: Bundled Payments Rely on Robust Networks, Healthcare Markets
In October 2016, Price penned a letter to CMS with several other representatives urging the federal agency to cease all mandatory payment reform demonstrations, including the CJR and the upcoming cardiac bundled payments. He argued that CMS overstepped its legislative authority by implementing compulsory models without Congressional approval.
CMS also failed to test several mandatory alternative payment models prior to implementing them on a large scale, he added. Therefore, the models experimented with patient lives and provider revenue without proof that the reform programs would improve, or even maintain, outcomes.
Premier Health Alliance echoed Price's views on compulsory models, arguing that CMS programs should be voluntary to provide hospitals and practices with more flexibility to select appropriate alternative payment models for their organization and patient mix.
On the other hand, stakeholders from the Brookings Institution recently contended that swapping mandatory bundled payments for voluntary models would eliminate the federal agency's ability to gather evidence on model effectiveness and impede the spread of value-based purchasing on a national scale.
Abrams added to the discourse by stating that the CMS emphasis on voluntary bundled payments in the proposed rule does not suggest an end to value-based purchasing or bundled payments, but an effort to foster CMS and provider relationships.
READ MORE: 3 Challenges Providers Face with Healthcare Bundled Payments
"Secretary Price supported MACRA while in Congress, and the rule suggests that he continues to support alternative payment models like bundled pricing, but sees voluntary implementation as a more desirable path," he said. "I don't see this action as an attempt to undercut the move to value, but rather an effort to create a more collaborative relationship between CMS and the delivery sector, with the goal of continued focus on value through reduced cost and improved outcomes."
He also pointed out that the industry does not necessarily need to rely on federal initiatives to drive value-based purchasing adoption, particularly through healthcare bundled payments.
"The introduction of bundled pricing has already changed the face of the industry," he said. "We're seeing conversations across the industry that were not happening seven years ago about new approaches. The Federal approach to bundled pricing was weighed down by a great deal of bureaucracy, and in many respects was arbitrary and even punitive to those organizations that started out being fairly efficient."
Despite the slow federal process, stakeholders still have a tendency to look to CMS for healthcare reform. Private payers and employers can lead the movement to healthcare bundled payments and other alternative payment models.
"Employers need to be seen as the biggest advocates for innovations that drive down the cost of care," Abrams mentioned. "The economy cannot really afford to be putting 25 percent of GDP into healthcare delivery and that is where we are headed."
As employers face rising healthcare costs, they are turning to bundled payments as a method for reducing their expenditures. Private payers must respond to consumer demands for the alternative payment model.
"Commercial payers are going to be responsive to employers, and employers are being crushed, along with their employees, by the cost of healthcare insurance," Abrams said. "Employers recognize that the answer is about driving down the cost of care and not how to spread around the cost of the premiums. As employers continue to advocate for changes to healthcare delivery that will bring costs under control, payers will be forced to turn to providers and demand innovations like bundled pricing."
With private payers and employers implementing bundled payments, providers should not view the CMS cancellation of certain programs as a reason for scaling down alternative payment model participation. Rather, providers should engage with bundled payments across payers to give themselves a competitive edge, Abrams stated.
"In the end, laggards will be driven by market competition to play catch up, and commercial payers will choose to work with innovators, not those hanging on to the status quo," he said.
Providers may also benefit from bundled payment participation by attracting additional patients. He said, "If you needed to have your transmission fixed and you had your choice of five different auto shops, four of them, when you said how much would it cost they shrugged and said, 'I don't know, you'll find out when it's done.' Then, you ask them what kind of warranty do you give me and they said, 'We don't give you any once you drive out the door.' But the fifth one said, 'It'll cost $450 and we will guarantee it for 90 days. If anything goes wrong within those 90 days we will fix it with no charge.' Where would you take your car?"
In the current market, most healthcare organizations act like the four auto shops. The facility with the bundled payment model, however, can function like the fifth shop.
"That is going to make them more attractive to consumers, employers, and payers who are looking to create a narrow network and want to be able to know ahead of time what their costs are going to be," he stated.
However, Abrams pointed to a potential challenge that employers and private payers may face with implementing alternative payment models that may stymy the move to value-based purchasing.
"It would be enormously helpful if Congress made it easier for small employers (who account for 70% of the jobs) to aggregate their workforces for the purposes of healthcare insurance," he explained. "If small employers could create entities that negotiated with payers, those entities could apply pressure on payers and providers that would accelerate both the improvement in quality and the decrease in cost across healthcare."