Providers Save Healthcare Costs via Medication Adherence
Medication adherence programs that target patients with multiple chronic diseases and focus on keeping patients adherent reduce more healthcare costs.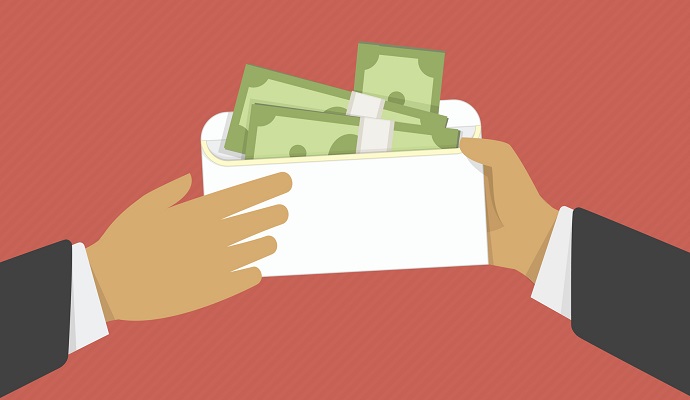 - Developing chronic disease and population health management programs is key to achieving value-based care, but a new study in the American Journal of Managed Care found that the programs themselves must also be cost-effective to maximize reductions in healthcare costs.
Researchers reported that medication adherence initiatives that targeted patients with more than one chronic condition and focused on keeping individuals adherent could save up to $38 million for patients with high cholesterol and $63 million for those with diabetes.
"Although a number of studies have demonstrated convincingly that patients who are adherent to their medications incur lower costs, this study helps establish that 'all adherence is not equal,'" wrote the authors of the report. "Changing a patient's behavior is not a costless effort."
"Our findings provide evidence that a carefully nuanced targeting program that tailors interventions to patients based upon their adherence history and comorbidities would result in greater benefit from these programs than would a program with a less focused approach."
The study showed that medication adherence programs generated more return on investment if providers targeted patients with multiple chronic conditions, such as diabetes, hypertension, and high cholesterol. Patients that had three or more conditions produced seven times more healthcare savings if they remained adherent compared to those with one or two conditions.
READ MORE: High-Cost Patients Widely Distributed Across Hospitals, Markets
Individuals who followed their medication plan and had three or more health issues reduced their healthcare spending by $2,081 per year for high cholesterol and $5,341 per year for diabetes. Patients with one or two conditions and who became adherent only reduced their healthcare spending by $757 per year for diabetes and actually increased their spending by $365 per year for high cholesterol.
In contrast, patients who had three or more chronic conditions and became non-adherent to their medication plans incurred significant healthcare costs ranging from $4,008 for those with high cholesterol and $7,946 for those with hypertension.
With substantial increases in healthcare spending occurring when patients stopped adhering to their medication plans, researchers also advised providers to develop programs that focus on encouraging patients to keep following their care plans, rather than concentrating on helping non-adherent patients become adherent.
Healthcare spending on patients who became non-adherent after following a medication plan outbalanced the savings from helping patients become adherent. For example, healthcare spending decreased by $766 for patients who became adherent and had hypertension, while those with high cholesterol reduced their spending by only $26. However, patients who stopped following their medication plans and had hypertension increased their healthcare spending by $2,663 and patients with high cholesterol spent $1,526 more.
"[T]he findings point to the importance of persistence in programs promoting adherence," the study stated. "In our example of 100,000 patients with each condition, we found that between 50 percent and 80 percent of our savings, depending on condition and level of comorbidity, come from keeping people adherent rather than promoting adherence among those who are non-adherent."
READ MORE: Do NP, PA Ordering Habits Lead to Higher Healthcare Costs?
"It follows that there will be a high return on investment from programs promoting persistency and in implementation of targeting algorithms that identify patients who are currently adherent but at risk of nonadherence, so that a successful early intervention can be made."
Additionally, researchers noted that developing more cost-effective medication adherence programs may help providers realize shared savings under risk-bearing alternative payment models, such as accountable care organizations.
"Our findings have important implications in an era when we see new payment models moving risk for patient health status closer to physicians and health systems," wrote the authors. "Given the increasingly limited budgets that are available for providing medical services, it is essential that spending by payers and providers implementing healthcare programs represent an efficient use of resources."
As more providers tie claims reimbursement to quality measures and patient outcomes, chronic disease management initiatives, such as medication adherence programs, are crucial to maximizing healthcare revenue. But medication adherence has been a notorious pain point for many providers because they cannot control patient behaviors outside of their offices.
For example, almost half of Medicare diabetic patients do not keep up with recommended medication adherence rates, according to a July report from IMS Health. Non-adherence rates in diabetic patients are projected to cost Medicare approximately $4 billion per annum.
READ MORE: AMGA: Align Medicare Reimbursement, Measures for High-Value Care
While reducing non-adherence rates may reduce overall healthcare spending, the study in the American Journal of Managed Care emphasizes that providers under value-based care models may receive more return on investment with tailored medication adherence programs that identify the highest potential savings. By keeping patients with multiple chronic conditions adherent, providers are more likely to meet quality and cost benchmarks under value-based care models and improve patient outcomes.
Dig Deeper:
• Using Revenue Cycle Analytics for Effective Value-Based Care
• 3 Patient-Centered Steps to Reduce Medication Non-Adherence