340B Hospitals Delivered $26B in Unreimbursed, Uncompensated Care
A new study uncovered that 340B hospitals delivered care to more low-income patients, provided greater uncompensated care, and offered additional health services.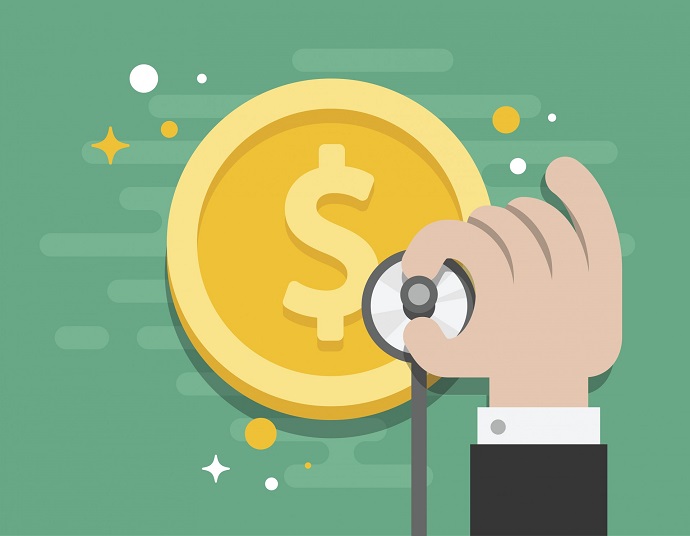 Source: Thinkstock
- Unreimbursed and uncompensated care costs were 27.4 percent higher at Disproportionate Share Hospitals (DSH) enrolled in the 340B Drug Pricing Program in 2015 compared to non-340B acute care hospitals, according to a new analysis from L&M Policy Research, LLC.
The study of over 2,500 hospitals, commissioned by 340B Health, also found that 340B DSH hospitals treated significantly more low-income patients and provided additional specialized and community-based health services compared to their counterparts outside of the drug discount program.
"When Congress created the 340B program they wanted to shore up the healthcare safety-net for millions of low-income and rural patients," stated Ted Slafsky, President and Chief Executive Officer of 340B Health. "This report shows the program is working properly, just as Congress intended, by ensuring the safety-net hospitals that qualify for the program target their services to low-income patients."
The 340B Drug Pricing Program is currently undergoing significant changes after concerns the program was incentivizing enrolled hospitals to maximize their discounts.
CMS recently decreased hospital reimbursement for 340B-covered drugs from average sales price plus 6 percent to average sales price minus 22.5 percent.
READ MORE: Judge Denies Hospital Org Attempt to Block 340B Drug Payment Cut
The federal agency changed the hospital reimbursement rate for covered drugs to reflect the minimum discount (22.5 percent of the average sales price) that hospitals received for covered drugs under the Medicare Outpatient Prospective Payment System, according to a June 2015 Medicare Payment Advisory Commission (MedPAC) report.
"Given the growth in the number of providers participating in the 340B program and recent trends in high and growing prices of several separately payable drugs administered under Medicare Part B to hospital outpatients, we believe it is timely to reexamine the appropriateness of continuing to pay the current OPPS methodology of ASP+6 percent to hospitals that have acquired those drugs under the 340B program at significantly discounted rates," CMS explained in the proposed rule. "We are concerned that the current payment methodology may lead to unnecessary utilization and potential overutilization of separately payable drugs."
Recent research indicated that 340B hospitals may use the drug discount to maximize their profits by increasing administration of covered drugs. A New England Journal of Medicine study showed that 340B hospitals administered more drugs, increased their outpatient capacities to administer drugs, and acquired oncology practices or hired additional oncologists at hospital outpatient facilities.
"We found evidence of hospitals behaving in ways that would generate profits, by building their outpatient capacity to administer drugs," stated study author and Assistant Professor in the Population Health Department at NYC School of Medicine Sunita Desai. "But we did not see any evidence that hospitals are investing those profits in safety-net clinics, expanding access to care for low-income Medicare patients or improving mortality in their local communities as the program intends."
However, the most recent study from 340B Health and L&M Policy Research expands on the research by showing that 340B DSH hospitals serve as a critical safety-net for vulnerable patient populations and changes to the 304B Drug Pricing Program could impact the ability of enrolled hospitals to provide safety-net care as intended, Slafsky argued.
READ MORE: Prescription Drug Rate Growth Slows, But Prices Still Rising 7.35%
To qualify for the 340B program, hospitals must meet a DSH percentage of 11.75 percent. The DSH percentage calculates the proportion of indigent patient care provided by the organization compared to total patient care.
Not only did the 340B DSH hospitals meet the 11.75 percent benchmark, but the hospitals averaged a low-income patient load of almost 42 percent.
Source: 340B Health and L&M Policy Research
In contrast, non-340B acute care hospitals only had an average low-income patient load of 27.2 percent.
Treating a greater proportion of low-income and vulnerable patients at 340B DSH hospitals resulted in greater unreimbursed and uncompensated care costs, including charity care, bad debt, and public payer shortfall.
READ MORE: 85% of Hospitals to See Part B Increase Despite 340B Payment Cuts
Despite representing just 38 percent of the hospitals studied, 340B DSH hospitals provided over $26 billion in unreimbursed and uncompensated care in 2015 versus $17 billion provided by non-340B acute care hospitals.
340B DSH hospitals accounted for 60 percent of total unreimbursed and uncompensated care costs in the study.
Additionally, the study showed that 340B DSH hospitals provided more specialized and community-based health services despite their financial losses from unreimbursed and uncompensated care.
Social work, psychiatric emergency, tobacco treatment programs, and health screenings were among the services being offered proportionally more at 340B DSH hospitals compared to non-340B acute care hospitals.
Source: 340B Health and L&M Policy Research
"Overall, the AHA survey information indicates that 340B hospitals provide community health
and other specialized services at a proportionally higher rate than do non-340B hospitals, further enhancing these facilities' contributions as safety-net facilities, as they provide a wide range of services to low-income and otherwise vulnerable patient populations," the study stated.
Based on the results, researchers concluded that "340B DSH [hospitals] provide an important community safety-net."
The changes to hospital reimbursement for 340B-covered drugs are still in effect despite a recent lawsuit against CMS for enforcing the rate cut. But 340B Health aims for this research to help inform policymakers and healthcare leaders, showing them that the drug discount program is functioning as intended and cuts to hospital reimbursement could jeopardize the safety-net created by the organizations.