67% of MSSP ACOs May Be High-Revenue Under Pathways to Success
The majority of MSSP accountable care organizations may have to assume downside financial risk sooner as high-revenue ACOs under Pathways to Success.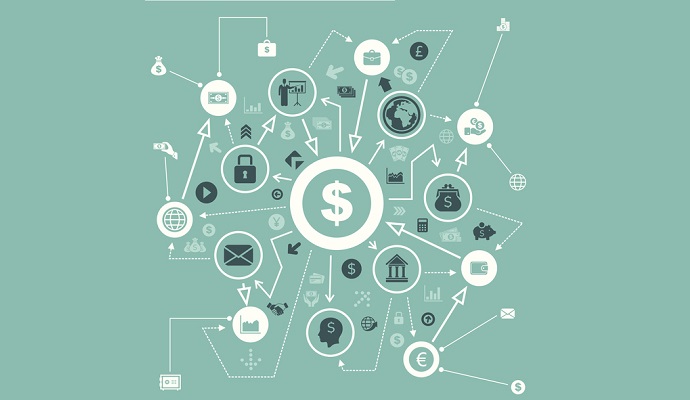 Source: Thinkstock
- Over two-thirds of Medicare Shared Savings Program (MSSP) accountable care organizations (ACOs) would qualify as high-revenue organizations under the new Pathways to Success initiative, a recent Leavitt Partners analysis uncovered.
Pathways to Success will overhaul and replace the MSSP in July 2019.
"As ACOs consider entering the MSSP under the new Pathways rule, they must recognize the strong possibility that they will end up being designated high revenue under Pathways and be required to assume downside risk more quickly," David Muhlestein, Chief Research Officer for Leavitt Partners, stated in the press release. "Careful analysis will allow ACO leaders to understand their situation and respond accordingly."
Pathways to Success will overhaul the MSSP by replacing the legacy program's three tracks and Track 1+ demonstration with a Basic track, which includes a glide path from upside-only to downside financial risk, and an Enhanced track, which only involves downside financial risk.
Notably, the new program shortens the period ACOs have to take on downside risk from six to two or three years depending on the ACO.
READ MORE: For Ongoing ACO Shared Savings, Look Outside Inpatient, Primary Care
CMS intends for the new Pathways overhaul to advance value-based care by moving more ACOs to downside risk.
Current MSSP rules have failed to meaningfully incentivize ACOs, CMS has explained. The federal agency found that allowing MSSP ACOs to remain in upside-only risk tracks for longer periods of time has increased Medicare spending.
By assuming downside risk sooner, the federal agency believes Pathways to Success will incentivize ACOs to implement care delivery changes that will more effectively improve care quality and lower costs.
Pathways to Success will transition ACOs to downside risk sooner by designating them as high- or low-revenue. The designation will determine the pace at which ACOs will be required to move up the glide path in the Basic track.
CMS plans to analyze the percentage of Medicare claims payments for attributed patients the ACO treats as revenue. An ACO will be considered high-revenue if they capture 35 percent of more of the Medicare payments for their attributed beneficiaries. All other ACOs will be designated as low-revenue.
READ MORE: Characteristics of Successful Accountable Care Organizations
Low-revenue ACOs will be able to join the program without assuming any downside financial risk for two performance years if they agree to take on downside risk in the Basic track by the end of the second year.
CMS does not offer the opportunity to high-revenue ACOs. Instead, the organizations must follow the Basic track's normal glide path and then go directly into the risk-heavy Enhanced track by the end of their first agreement period, which is three years.
An ACO's revenue designation is a key factor in an organization's decision to join Pathways to Success.
Based on 2017 MSSP results, the analysis showed that experienced ACOs who would have owed shared loss payments under a downside risk track would have to pay losses of about 0.7 percent of their benchmark under the Enhanced track, compared to just 0.5 percent of their benchmark under the Basic track.
That equates to about a $500,00 difference in payments for the average ACO.
READ MORE: The Future of Accountable Care Organizations Involves Risk
However, researchers pointed out that the revenue determination will not be available from CMS until after ACOs submit an application to the program.
"This is because making a revenue determination requires a provider panel and beneficiary assignment, which CMS cannot calculate until an ACO submits a provider list with its formal application," they wrote in the analysis. "Although ACOs will have a chance to review their revenue determination and participation options, there is still some risk in applying. ACOs may be placed in a track with immediate or impending downside risk for which they are unprepared."
To help ACOs make informed decisions, Leavitt Partners analyzed claims data for 560 ACOs currently participating in the MSSP to help them determine how their organizations will fair in the 2019 Pathways to Success performance period.
Researchers found the "supermajority" of current ACOs will be deemed high-revenue.
But determining if the ACO is part of the majority will be difficult for organization leaders because ACO composition and size are not correlated enough for reliable predictions.
The data showed that about 76 percent of hospital-led ACOs and 72 percent of hospital/provider-integrated ACOs will be in the high-revenue category versus approximately 58 percent of physician-led organizations.
Additionally, about 57 percent of ACOs with fewer than 10,000 aligned beneficiaries will be considered high-revenue compared to 74 percent of ACOs with over 20,000 lives.
With sizable portions of all composition and size groups falling into the high-revenue category, considering size and ACO leaders will not help ACOs guess their revenue status, researchers stated.
"It is better, in our view, for ACOs to consider that they might be high revenue and end up being wrong than it would be to guess low and be wrong (and unprepared for the implications)," they advised.
They also recommended ACOs interested in Pathways to Success to model different scenarios using different provider panels to predict their revenue designation.
"CMS has an interest in making its ACO program succeed, and healthcare providers that remain in the program can remain at the forefront of healthcare's transition to value," the report concluded. "This initial investigation highlights the potentially significant impact of the new Pathways program on current MSSP ACOs."
"With the additional data provided to individual ACOs about practice revenues and participating providers, it is possible to make much more accurate ACO level prediction about revenue determination and better prepare for strategic decisions regarding program participation in the 2019 application cycle."
CMS plans to open the 2019 application cycle on Jan. 22, 2019. However, ACOs must submit a notice of intent to apply by Jan. 18 to be eligible for official application.