CHI, Dignity Health Push Back Hospital Merger Closing Date
Dignity Health and Catholic Health Initiatives are pushing their hospital merger closing date by one month to finalize administrative matters.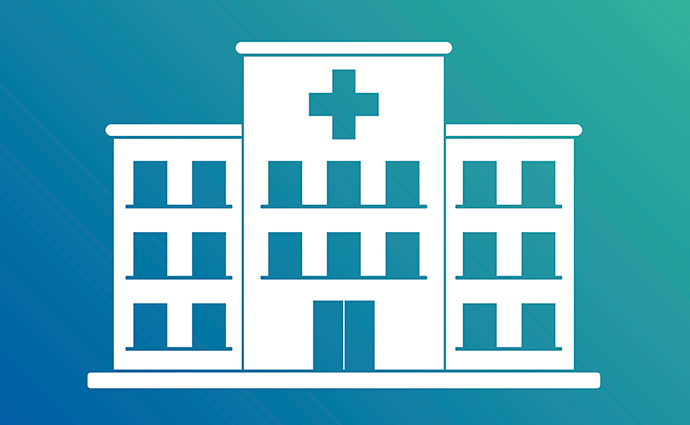 Source: Thinkstock
- California-based Catholic Health Initiatives and Colorado-based Dignity Health recently announced a one-month delay of their hospital merger deal.
The two health systems are moving the expected closing date of their new combined organization, CommonSpirit Health, in order to finalize administrative matters.
Dignity Health announced the delay in the media statement released on the Catholic Health Association's website.
A representative from Dignity Health said the following:
"Catholic Health Initiatives and Dignity Health have decided to move the closing of the newly created CommonSpirit Health to Jan. 31, 2019. We continue to finalize the last steps to bring our operations together and to combine our ministries, including the completion of licenses, certifications and other administrative items. We are looking forward to completing our alignment, and we also want to make sure this is seamless for those we serve."
Dignity Health and Catholic Health Initiatives announced their intentions to merge a little more than a year ago. The health systems signed a definitive hospital merger agreement back in December 2017.
The health systems planned to create CommonSpirit Health, a 139-hospital system with over 700 care sites and nearly $30 billion in revenue, by the end of 2018. The combined organization would span 28 states including 30 hospitals in California.
CommonSpirit Health would be the largest non-profit health system in the country by revenue. Ascension in Missouri would still remain the largest non-profit health system with 151 hospitals.
The hospital giant stemming from Dignity Health and Catholic Health Initiatives has already cleared several regulatory hurdles, including approval by the Vatican to create a Catholic non-profit health system. CommonSpirit Health also received the green light from California leaders. The state's Department of Justice approved the hospital merger deal on Nov. 21, 2018.
But the state approval came with several caveats. The Department of Justice stipulated that the combined organization would need to maintain emergency services and women's healthcare services in the state for the next ten years, as well as establish a healthcare program for homeless individuals.
Additionally, the state will require the new health system to offer a 100 percent discount to patients of Dignity Health's California hospitals who earn up to 250 percent of the federal poverty limit.
In response to the conditional approval, Dignity Health's President and CEO Lloyd Dean stated, "The completion of the Office of the Attorney General's review and consent is an important step forward in finalizing the ministry alignment between Dignity Health and Catholic Health Initiatives."

"By joining together, we will strengthen our ability to provide critical health services and support communities throughout California and the other states our new health system will serve," he continued.
Dean will be the future CEO of CommonSpirit Health alongside Catholic Health Initiatives' current CEO Kevin E. Lofton.
"Together, the CEOs will jointly oversee strategy and integration planning. Dean will have authority for all of operations and all of the clinical, financial, and human resources of the new ministry. Lofton will have authority for advocacy; compliance; digital; information technology; international business; legal services; philanthropy; mission; sponsorship and governance; and system partnerships," the health systems said in an announcement regarding executive leadership at the new health system.
The type of horizontal integration characterizing the Catholic Health Initiatives-Dignity Health merger has received criticism as of late.
House Representatives on the Energy and Commerce Committee recently called on the Medicare Payment Advisory Commission (MedPAC) to analyze whether hospital mergers like the one creating CommonSpirit Health raise healthcare prices for patients.
In a June 2017 report to Congress, MedPAC itself also reported that, "horizontal hospital consolidation can contribute to higher commercial prices and therefore contribute to the growing gap between the prices paid by Medicare and those paid by commercial insurers."
Hospital merger deals are occurring at a rapid rate. Healthcare organizations announced 115 merger and acquisition transactions in 2017, the highest number in recent history.
And 2018 is likely to meet or even exceed the number of hospital merger and acquisition deals made in 2017, healthcare experts predict. Consulting firm Kaufman Hall reported that organizations already announced 50 transactions in the first half of 2018.