CMS Reduces Inpatient Medicare Improper Payment Rate by 58%
CMS reduced the Medicare improper payment rate for inpatient claims by implementing reimbursement policy changes and increasing provider education.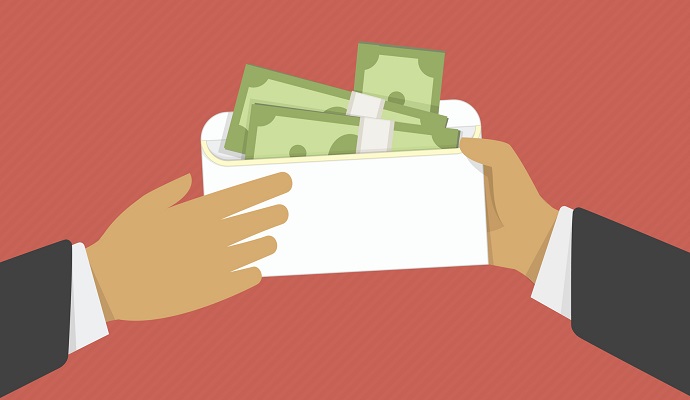 - In a recent official blog post, CMS touted that the Medicare improper payment rate for inpatient hospital claims fell by 58.3 percent between 2014 and 2016.
While Medicare inpatient hospital claims accounted for $10.45 billion in improper payments in 2014, the reduced improper payment rate led to a $6.03 billion decrease in inappropriate Medicare reimbursement in 2016, Shantanu Agrawal, MD, CMS Deputy Administrator and Director for Center for Program Integrity, and Jennifer Main, Director and Chief Financial Officer for Office of Financial Management, reported in the blog post.
By implementing several corrective actions, the federal agency also reduced the overall Medicare fee-for-service improper payment rate from 12.1 percent in 2015 to 11 percent in 2016.
Agrawal and Main attributed the federal agency's Medicare improper payment rate drop to several Medicare reimbursement policy changes, increased provider education, and improved oversight of inappropriate Medicare reimbursements.
CMS implemented two major Medicare reimbursement changes that targeted improper inpatient hospital payments. First, the federal agency recently allowed hospitals to bill for Medicare Part B services given during an inpatient hospital stay when the inpatient admission was determined to be reasonable and necessary.
The federal agency also recently implemented the Two-Midnight rule that clarified when an inpatient admission was appropriate for reimbursement under Medicare Part A. In response to high rates of error for hospital services furnished in a medically unnecessary setting, such as inpatient versus outpatient, CMS developed the policy change to help providers determine when an inpatient hospital claim would be covered by Part A.
Under the Two-Midnight rule, inpatient admissions would be payable under inpatient rates if the admitting provider expected the patient to require a hospital stay that lasted longer than two-midnights and the medical record showed reasonable expectation.
While Agrawal and Main stated the Two-Midnight rule helped to lower Medicare improper payment rates, some hospitals recently filed a lawsuit against the Department of Health and Human Services (HHS) for implementing the policy change.
Over 120 general acute care hospitals contended that the rule was "confusing, ambiguous and internally inconsistent." The hospitals called on HHS to eliminate Medicare reimbursement reductions under the Inpatient Prospective Payment System to offset reimbursement decreases hospitals experienced under the rule.
In addition to Medicare reimbursement changes, the blog post added that increased education helped providers to comply with regulations and submit more appropriate claims. CMS started by conducting some "probe audits" of each providers' short stay claims for Part A reimbursement and Medicare Administrative Contractors sent letters to each provider with the audit results.
Contractors, then, offered one-on-one education to address any errors and promote change in medical billing behavior. Providers with moderate to high error rates also received up to an additional three rounds of review and education.
Going forward, CMS plans to research if prior authorization implementation and pre-claim review programs can build on the agency's recent success with reducing Medicare improper payment rates.
"We plan to continue monitoring those services whose payment vulnerabilities drive the improper payment rate, like home health and inpatient rehabilitation claims, to more effectively target our provider education and medical review efforts," wrote Agrawal and Main.
While CMS announced recent improper payment rate reductions, Ann Maxwell, Assistant Inspector General at the Office of the Inspector General (OIG) told the House of Representatives in May that Medicare and Medicaid was not doing enough to reduce improper payments.
Maxwell stated that Medicare issued approximately $43.3 billion in fee-for-service improper payments in 2015, while Medicaid improper payments totaled roughly $29.1 billion. HHS also did not meet improper payment targets in 2015 for Medicare Advantage, Medicaid, Children's Health Insurance Program, and Child Care Development Fund.
CMS should implement stronger enrollment safeguards to prevent ineligible providers from participating in federal healthcare program and receiving improper payments, suggested Maxwell.
"The Centers for Medicare & Medicaid Services and States can prevent inappropriate payments, protect beneficiaries, and reduce time-consuming and expensive pay and chase activities by ensuring that providers engaging in fraudulent or abusive activities are not allowed to enroll in Medicare and Medicaid," Maxwell argued. "Provider enrollment safeguards are important tools in helping prevent improper payments."
Dig Deeper:
• The Difficulty in Quantifying Improper Medicaid Payments
• How to Maximize Revenue with Improved Claims Denials Management