Consumers Use Healthcare Price Info for Budgeting, Not Shopping
Just 11 percent of consumers want healthcare price information to shop around, while most use prices to budget for patient financial responsibility.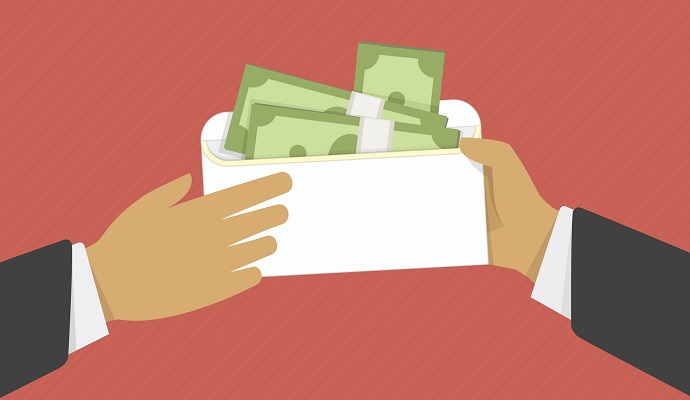 Source: Thinkstock
- Most consumers want healthcare price information to plan how they will pay for patient financial responsibility, not to shop around for lower cost providers, a recent survey revealed.
The survey from Accenture showed that just 11 percent of the 2,000 surveyed consumers demanded healthcare price information to compare costs and use that information when selecting a provider.
The rest primarily wanted price information for budgeting purposes. About 46 percent of consumers wanted cost estimates to budget for patient financial responsibility expenses and the cost would not typically impact where or when they receive services.
Another 41 percent would prefer cost estimates simply because they are concerned about their ability to pay their patient financial responsibility.
"Survey findings strongly suggest that price transparency and better financial education and support play an important part in addressing consumer concerns and buying behaviors," the survey stated. "By promoting informed choices, transparent communication could encourage responsible budgeting, improve traction and adherence to healthcare planning, and reinforce the patient/provider relationship."
The survey also uncovered that price was not necessarily a top factor in selecting a provider. Consumers were more likely to proceed with services from a provider once they receive patient financial responsibility estimates. Approximately 60 percent of consumers stated that they would continue with the provider of their choice once they accessed a cost estimate.
Only 23 percent of consumers would delay care, 14 percent would opt to not proceed with services, and 12 percent would choose a lower cost provider.
Healthcare consumers were more inclined to shop around for routine services when they could access patient financial responsibility estimates. Forty percent used the price information to shop for dental services and 35 percent used the information to shop for vision services.
Surveyed consumers were significantly less likely to compare prices for other healthcare services. Less than one-quarter (24 percent) of individuals used the information to shop for diagnostic testing and another 15 percent used price comparisons to shop for chronic disease management and treatment.
Only 13 percent of consumers used a price shopping method for surgical procedures.
Researchers also noted that price shopping was more common among Gen X and younger consumers. Younger generations were three times more likely to compare cost estimates than older generations.
Patient financial responsibility budgeting was the primary driver for cost estimate demand as affordability topped consumer concerns, the survey showed.
As expected, most uninsured individuals (61 percent) expressed concerns about their ability to pay for their patient financial responsibility.
But 38 percent of insured individuals were also concerned about out-of-pocket costs for services.
Medicaid beneficiaries were particularly worried about their ability to pay their patient financial responsibility, with 59 percent responding that they have concerns.
Approximately 41 percent of Medicare beneficiaries also voiced concerns, followed by 45 percent of insurance marketplace participants, 33 percent of employer-covered or direct purchasers, and 33 percent of government and other covered individuals.
"As insured cost sharing grows, so do the numbers of underinsured patients, who require a different level of financial education and assistance," the survey stated. "It's not that these patients cannot afford to pay anything, but they have some degree of difficulty and fall somewhere on the spectrum of needing partial assistance paying their bills."
Uncovering consumer concerns about patient financial responsibility requires upfront communication between providers and their patients, researchers added.
Healthcare organizations typically operate patient financial assistance programs, such as collection plans. However, patient awareness of these programs may be lacking if providers are failing to have discussions that address consumer concerns about patient financial responsibility.
And providers are skipping cost discussions with patients. Only 28 percent of adults in a recent survey conducted by Public Agenda reported that their providers or staff at the organization discussed patient financial responsibility and prices with them.
Providers may be missing an opportunity to improve collections. Almost 40 percent of patients surveyed in a 2016 by Accenture stated that they would pay their medical bills in advance if they knew the amount of patient financial responsibility owed.
Despite the demand for patient financial responsibility and price transparency, only about one-half of consumers received estimated out-of-pocket costs before seeing their provider. Out of this group, just one-quarter accessed the information from their provider.
"Providers are in the best position to give patients accurate up-front information about their out-of-pocket costs," the new survey concluded. "Doing so would foster trust and loyalty, especially among younger demographics."