Do Proposed Quality Payment Program Changes Support Specialists?
The American Society of Clinical Oncology raised concerns that newly proposed Quality Payment Program changes would harm specialists caring for medically complex patients.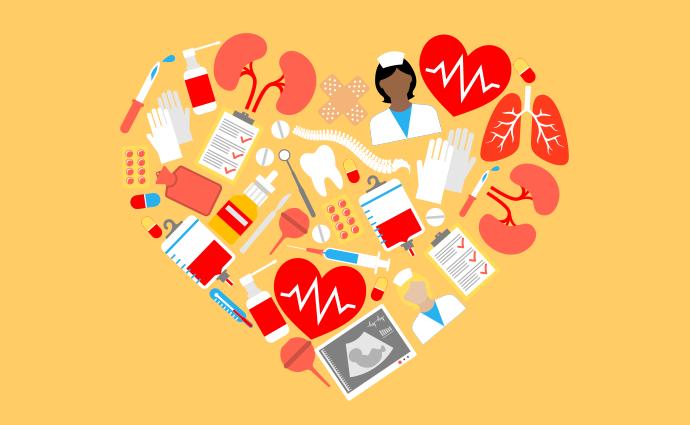 Source: Thinkstock
- The American Society of Clinical Oncology (ASCO) recently expressed their concerns with proposed Quality Payment Program changes, arguing the potential implementation policies for the third year of the program do not align with specialty care.
"The recently released 2019 Quality Payment Program (QPP) rule in combination with the Medicare Physician Fee Schedule (MPFS) raises several questions about how oncology practices will be able to continue to provide the highest quality care for Medicare beneficiaries," the group wrote to US House of Representatives Energy and Commerce Committee.
ASCO specifically took issue with the proposal to increase the weight of the cost performance category in the Quality Payment Program's Merit-Based Incentive Payment System (MIPS).
CMS did not score eligible clinicians on the claims-based MIPS performance category for the first two years of Quality Payment Program implementation. CMS wanted to give clinicians more time to prepare for the new cost measures.
The federal agency recently proposed to gradually implement the cost performance category. If finalized, the Quality Payment Program rule would attach a weight to the category not less than 10 percent and not more than 30 percent for the third, fourth, and fifth years of the program.
READ MORE: How Can CMS Improve MACRA's Quality Payment Program, MIPS?
However, ASCO contended that eligible clinicians, particularly oncologists who treat medically complex patients, are not prepared to succeed under the MIPS cost category without more information from CMS.
"The QPP rule proposes an increase in weight for the cost category…but lacks an updated methodology, including risk adjustment for the severity and variation of high cost therapies and potential hospitalization at times necessary to treat cancer patients," the group wrote.
Additionally, the specialty industry group voiced their concerns with potential Medicare reimbursement reductions under the recently proposed Medicare Physician Fee Schedule rule for 2019.
ASCO reported that the proposal would reduce reimbursement for oncology services by four percent overall, as well as cut reimbursement for new Part B drugs.
Proposed changes to evaluation and management (E&M) coding, which CMS intends to streamline documentation and billing, also would not support oncologists, the industry group stated.
READ MORE: Understanding the Quality Payment Program's Advanced APM Track
In the proposed CY 2019 Medicare Physician Fee Schedule rule, CMS included policies that would allow for more flexibility in E&M office visit documentation, decrease physician supervision requirements, and reduce complex functional status reporting requirements.
The federal agency intends for the proposed policies to simplify documentation and billing for E&M office visits. Freeing up time for physicians would allow them to spend more time with complex patients, CMS stated in the proposed rule.
But ASCO stated that the potential "overhaul of evaluation and management (E&M) coding…does not reflect accurately services and resources practices deliver to complex patients."
Combined with the Medicare reimbursement reductions, oncologists may be forced to decrease the number of unpaid or underpaid services they currently provide to patients with cancer.
"ASCO opposes the cuts in the proposed MPFS and believes they will harm Medicare beneficiaries with cancer, impede MIPS implementation, and risk access to appropriate anti-cancer therapies," the industry group emphasized to policymakers.
READ MORE: Key Ways to Succeed Under MACRA's Quality Payment Program
ASCO's recent opposition to proposed Quality Payment Program policies and Medicare payment reforms raises larger questions about value-based reimbursement's impact on specialists.
Does the Quality Payment Program support specialists in general?
In its infancy, value-based reimbursement and other alternative payment models focused on primary care. The majority of alternative payment models placed primary care providers at the center of a patient's healthcare journey by incentivizing the providers to coordinate care and improve patient outcomes.
Alternative payment models are evolving to incentivize specialists to engage in value-based care and improve patient outcomes in partnership with primary care providers.
Bundled payment models particularly open the door to specialists looking to implement value-based reimbursement and care. For example, CMS offers the Oncology Care Model and surgical episodes under the Bundled Payments for Care Improvement (BPCI) initiatives.
Despite a handful of specialty-focused alternative payment models, Medicare still only offers models to a limited number of provider types, Leavitt Partners found in a 2017 report.
Surgeons and cardiologists had the most options available to them with six Medicare alternative payment models. Respiratory therapists only had three options and emergency medicine providers and audiologists had no opportunities to join a Medicare alternative payment model.
In contrast, primary care providers could join ten Medicare alternative payment models and another six value-based care delivery arrangements.
The lack of specialist inclusion in alternative payment models spells trouble for the Quality Payment Program, specialty groups argue.
"We continue to be frustrated by a lack of APM participation options available to specialty physicians, given the intent of MACRA to move physicians away from traditional fee-for-service and into payment models that better focus on cost and quality," the Alliance of Specialty Medicine wrote to CMS in 2017.
That same year, researchers at the Harvey L. Neiman Health Policy Institute also criticized CMS for approving Advanced Alternative Payment Models that primarily cater to primary care providers. The only specialist-focused model deals with oncology, leaving limited opportunities for other specialists to earn the maximum incentive payment offered under MACRA.
CMS acknowledged the limited Advanced Alternative Payment Model options by creating the Physician-Focused Payment Model Technical Advisory Committee, which evaluates and approves alternative payment models from stakeholders for potential MACRA inclusion and CMS demonstrations.
However, CMS has yet to implement or even test any of the physician-focused payment models approved by the committee.
Frank Opelka, MD, FACS, Medical Director of Quality and Health Policy at the American College of Surgeons (ACS) criticized CMS for their lack of progress with physician-focused payment models at a recent Energy and Commerce Committee hearing.
"ACS' understanding at the time of passage of MACRA was that surgeons and other physician specialties would be evaluated based on measures related to the care they provide and would have access to APM options suitable to their practice," he told policymakers.
"If these were unavailable at the time of passage, opportunities were built in by Congress to allow specialties to develop them," he continued. "However, these new models and measures have not materialized, and not for lack of effort on the part of the physician community."
Public and private payers are looking for ways to include specialists in alternative payment models. Specialty care is generally more expensive than primary care, and controlling specialty care will be key to bending the healthcare cost curve.
Specialists can offer their suggestions to Medicare until September 2018 when the comment period closes for the proposed Quality Payment Program and Medicare Physician Fee Schedule rules.