Higher Medicare Reimbursement Not Related to Better Quality
Medicare reimbursement for perioperative complications was greater at high-spending hospitals, despite similar or worse patient outcomes, a study shows.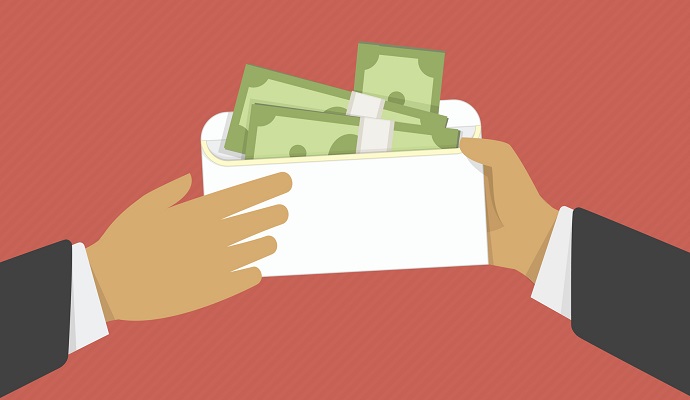 - According to a recent study in JAMA Surgery, Medicare reimbursement amounts for patients who were rescued from surgical complications were two to three times greater at the highest cost-of-rescue hospitals, even though patient outcomes were similar or worse than the lowest cost-of-rescue hospitals.
"[H]igher payments for rescuing patients with complications were not associated with better outcomes in this study," wrote the authors. "Here, hospitals receiving the largest payments for rescued patients had higher rates of complications, but were no more effective and in some cases worse than other hospitals at preventing mortality. From another perspective, lowest cost-of-rescue hospitals achieved equivalent or superior surgical quality with remarkably lower Medicare spending."
Using Medicare claims data, researchers examined Medicare spending on perioperative complications for several common operations, including abdominal aortic aneurysm repair, colectomy, pulmonary resection, and total hip replacement.
The analysis revealed wide gaps in Medicare spending on surgical complications across different hospitals quintiles separated by healthcare spending rates. The expenditure variation was especially pronounced for pulmonary resection complications with Medicare reimbursements averaging $63,117 at the highest cost-of-rescue hospitals versus $21,325 at the lowest cost-of-rescue hospitals.
Researchers also reported Medicare reimbursement variations for abdominal aortic aneurism repair ($60,456 for high-spending hospitals versus $23,261 for low-spending hospitals), colectomy ($56,787 versus $22,853), and total hip replacement ($41,354 versus $19,028).
Researchers went on to identify what components of perioperative complication care caused Medicare spending variation. For three of the surgeries studied, the index hospitalization represented the largest share in Medicare reimbursement variation. The hospitalization accounted for 55 percent of the total difference in payment between highest and lowest cost-of-rescue hospitals for pulmonary resection complications, followed by 53 percent for abdominal aortic aneurysm repair complications and 48 percent for colectomy complications.
For total hip replacements, however, the greatest source of Medicare spending on complications was on post-acute care, which made up 39 percent of the total difference in payment between the highest and lowest spending hospitals.
While high-spending hospitals received greater Medicare reimbursement amounts, researchers also found that they had the highest risk-adjusted rates for complications compared to low-spending hospitals. For example, the highest cost-of-resource hospital had a 16.6 percent risk-adjusted rate for overall abdominal aortic aneurism repair complications, whereas the lowest cost-of-rescue hospital's rate was 14.3 percent.
Risk-adjusted rates were larger at high-spending hospitals across all four surgeries and across all types of complications, including overall and serious complications.
Additionally, researchers found that high cost-of-rescue hospitals reported similar or worse patient outcomes despite receiving more Medicare payments. For all four surgeries, more expensive hospitals had similar failure-to-rescue rates, but significantly higher 30-day mortality rates for abdominal aortic aneurysm repair and colectomy.
Researchers concluded that healthcare payment reform initiatives should focus on improving care efficiency for perioperative complications treatment as a way to reduce Medicare spending rather than trying to decrease adverse events.
"Going beyond existing evidence that poor surgical quality leads to higher costs, our results suggest that inefficient treatment of perioperative complications once they occur contributes substantially to higher healthcare spending," the authors wrote. "Our finding that the lowest cost-of-rescue hospitals have 3-fold lower Medicare payments without sacrificing clinical quality highlights a potential target for surgical cost reduction."
The study's findings should also be used to develop more appropriate reimbursement models that can reduce surgical spending, the researchers added.
"While innovative reimbursement strategies, such as accountable care organizations and bundled payments, aim to reward cost-efficient hospitals that provide high-quality care, a concern is that surgical quality at expensive hospitals might decrease further if their reimbursements are reduced," the study stated. "However, this analysis suggests that steering patients away from these hospitals has the potential to both lower Medicare spending and improve the safety of surgical care for patients."
Dig Deeper:
• Understanding the Value-Based Reimbursement Model Landscape
• Key Ways to Improve Claims Management and Reimbursement in the Healthcare Revenue Cycle