How Do Hospital Mergers Lower Costs, Drive Quality Improvement?
A new study revealed that hospital mergers lead to significant healthcare cost reductions without lowering care quality.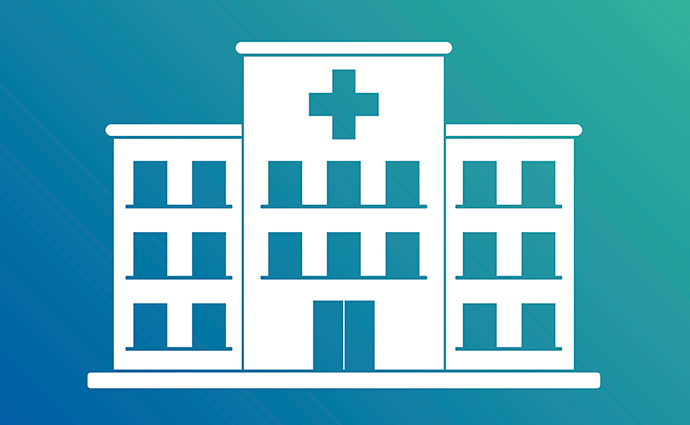 Source: Thinkstock
- Recent hospital mergers and acquisitions led to significant healthcare costs savings without sacrificing care quality and affordable prices, a recent Charles River Associates and American Hospital Association (AHA) report indicated.
Based on data from hospital mergers between 2009 and 2014, researchers revealed that acquired hospitals experienced a 2.5 percent decrease in operating expenses per admission. Stemming from operating expense reductions, healthcare savings associated with a hospital merger totaled $5.8 million at each hospital.
Hospitals mergers also did not impact care quality and actually reduced patient revenue at acquired hospitals, researchers added.
"Patients deserve a high-value, high-performing healthcare system," Rick Pollack, AHA President and CEO, stated in a press release. "The key to transforming healthcare delivery is increased efficiency and quality. In some communities and for certain hospitals, consolidation may be necessary—not only to meet the current health needs of patients and communities—but also to provide a stable foundation upon which to build the healthcare system of the future."
In the last few years, the Federal Trade Commission (FTC) has requested to stop several hospital mergers because of care quality concerns. The commission argued in a Chicago-area merger case that the merged entity would lower care quality because the entity would have less incentive to upgrade services and improve quality.
READ MORE: Do Hospital Mergers Disincentivize Orgs to Lower Their Costs?
Since larger healthcare organizations can dominate a region's market, payers would have less power to negotiate claims reimbursement rates, include the organization in networks, and impose incentives to improve care quality.
However, the Charles River Associates study showed that recent hospital mergers did not significantly change care quality. For example, mergers were linked to a 1 percent decrease in 30-day acute myocardial infarction readmissions rates, a 1.2 percent reduction in 30-day heart failure readmission rates, and a 1.1 percent drop in 30-day pneumonia readmission rates.
Hospital mergers also did not result in significantly higher prices for healthcare services, according to the study. Net patient revenue per admission, including revenue from patients covered by commercial managed care organizations, fell 3.9 percent for acquired hospitals, or $9.1 million based on an average annual net patient revenue of $236 million.
On the other hand, other research has pointed to hospital mergers as reason for increasing healthcare prices. For example, the New York State Health Foundation reported in December 2016 that New York hospitals with more market leverage, including merged organizations, charged prices that were 3 to 4 times greater than hospitals with less market power.
Another recent study from the University of Chicago also found that oncology provider consolidation led to a 34 percent increase in average per person annual spending on drug-based cancer treatments as well as a 23 percent boost in average per person treatment prices.
READ MORE: Value-Based Care, Price Transparency Drive Hospital Mergers
In light of contrary research, the Charles River Associate study also examined hospital merger benefits from a hospital leader prospective. Interviews revealed that hospital mergers reduced costs more than looser provider affiliations, such as clinically integrated networks.
Healthcare executives agreed that looser provider affiliations were not as effective at reducing costs, improving quality, and facilitating alternative payment model participation because of the following factors:
• Limited accountability and lack of long-term commitment

• Difficulties with aligning incentives to motivate changes in care delivery

READ MORE: Preparing the Healthcare Revenue Cycle for Value-Based Care

• Reluctance to invest capital without return on investment commitment

• Legal and regulatory barriers on sharing financial and clinical information, such as anti-kickback rules and the Stark Law

• Unwillingness to give up intellectual property to a loose affiliate

• Lack of common culture
Merged hospitals, on the other hand, experienced significant cost reductions related to scale and capital, healthcare executives stated. The mergers also allowed for more alternative payment model participation.
Because a hospital merger increased an organization's scale, the merged entities saw significant healthcare supply chain savings. Many hospitals use group purchasing organizations to order supplies at a discounted rate. But larger hospitals and healthcare systems receive greater discounts because their purchase volumes are larger. Merged hospitals also saved money on centralized warehousing and distribution of healthcare supplies.
In addition, healthcare supply chain costs fell post-hospital merger because the hospitals standardized supply use.
"Several systems, for example, noted their ability to substantially reduce the number of distinct types of implants that they purchase for joint replacement procedures," the report stated. "Such reductions produce savings by allowing greater volume discounts through negotiation with medical device manufacturers, more efficient inventory management, and lower expenditures on the staff training necessary to accommodate multiple devices."
IT costs also dropped after a merger occurred because the organization's scale increased. Health IT and EHR implementation can be costly for hospitals. A 2016 MGMA report uncovered that EHRs cost practices up to $32,500 per physician in 2015 and health IT costs increased by 40 percent.
However, healthcare executives stated that their hospitals better managed health IT implementation costs after the merger because common installation was cheaper (versus implementation at each loosely affiliated practice). Independent hospitals in a loose network also tended to resist common health IT installation out of fear the vendor contract would end in the future, leaving the financial burden on one provider.
Hospital mergers also resulted in capital-related savings, healthcare executives explained. Larger healthcare organizations generally receive higher ratings in municipal bond markets, while smaller organizations are rated lower or not at all.
Without a strong credit rating, smaller organizations have less access to capital, limiting the organization's ability to invest in upgrades or improvements as well as hire healthcare staff and providers.
Larger organizations, such as merged organizations, also avoided larger capital expenditures, stated healthcare executives. For example, an academic medical center looking to expand its high-end services may not have the physical capacity to implement the project. While medical center could invest in an expensive construction project, it could also pursue a cheaper alternative, such as acquiring a community hospital to transfer less complex services to, resulting in more space at the medical center.
Healthcare executives added that hospital mergers led to more clinical standardization across hospitals, which reduced costs.
"Clinical standardization reduces the costs associated with 'outlier' patients by identifying avoidable complications (also resulting in quality benefits)," the report stated. "In addition, standardization results in lower supply and equipment costs by concentrating volume with fewer suppliers, thereby enabling negotiation of lower prices. Moreover, staff training and maintenance costs are reduced."
Hospital mergers were also key to helping some hospitals participate in risk-based alternative payment models. While vertical affiliations, such as preferred post-acute providers, allow hospitals to better control costs and quality for an entire episode of care, healthcare mergers resulted in more substantial change aligned with value-based care.
To align care delivery with risk-based alternative payment models, hospitals need to invest in quality improvements and service line expansions to enhance care quality across the continuum and control costs even at other practices.
"[W]hile theoretically such service realignment could occur in an arrangement short of merger, in reality the capital investments necessary to upgrade services and facilities at the community hospitals require the type of long term commitment that can only be realistically achieved through merger," wrote study authors.
The increased scale stemming from a hospital merger also helped hospitals participate in risk-based alternative payment models. With greater patient volumes at a larger organization, more low-cost patients can offset high-cost patients, limiting the effect of outliers on performance and cost measurements.
"While various forms of affiliation are being pursued, many hospital leaders believe, based on their own experiences and observations, that complete mergers and acquisitions are the most effective means for making progress toward meeting the aims of value-based population health," concluded the report.