Medicaid, Medicare Reimbursement $57.8B Below Hospital Costs
In 2015, $58.7 billion in Medicaid and Medicare reimbursement shortfalls and high uncompensated care costs affected hospital revenue cycles, the AHA found.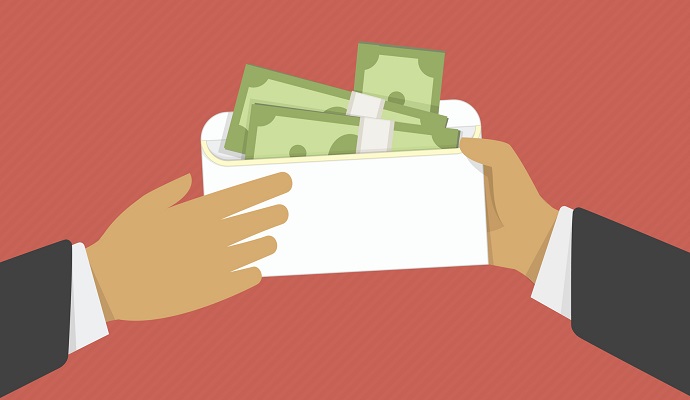 - Medicaid and Medicare reimbursement in 2015 was under actual hospital costs for treating beneficiaries by $57.8 billion, the American Hospital Association (AHA) recently reported.
According to data from the AHA's Annual Survey of US Hospitals, Medicare reimbursement fell below actual costs by $41.6 billion, while Medicaid reimbursement was $16.2 billion short.
The survey results showed that Medicaid and Medicare payments do not cover the amounts hospitals pay for personnel, technology, and other goods and services required to provide care to Medicare and Medicaid beneficiaries.
"Payment rates for Medicare and Medicaid, with the exception of managed care plans, are set by law rather than through a negotiation process, as with private insurers," wrote the AHA. "These payment rates are currently set below the costs of providing care, resulting in underpayment."
The industry group also found how much federal healthcare payments are below actual costs to the dollar. Medicare paid hospitals only 88 cents for every dollar spent by the hospital for Medicare patient care in 2015.
Medicare underpayments may also be greater for hospitals in coming years. The Congressional Budget Office reported in September that annual Medicare reimbursement updates under the Affordable Care Act will decrease rates by an average of 0.8 percent points between 2012 and 2015.
Mandated annual hospital payment reductions will also reduce reimbursement by 0.4 percentage points between 2010 and 2019.
Hospitals also experienced Medicaid reimbursement shortfalls, the AHA added. Hospitals received reimbursement of only 90 cents for every dollar spent by the hospital to treat Medicaid patients in the same period.
As a result, most hospitals reported that federal healthcare payments did not cover actual healthcare costs. In 2015, about 64 percent of hospitals reported receiving Medicare reimbursement less than actual costs and 60 percent of hospitals received Medicaid reimbursement less than actual costs.
Medicaid and Medicare underpayments also have not improved since 2012, with shortfalls actually slightly increasing in 2015. The 2014 Annual Survey of US Hospitals showed that hospitals were underpaid by $56 billion in 2012, with Medicare reimbursement accounting for $42.3 billion of the total.
Despite less underpayments, federal healthcare payments paid less on the dollar to hospitals in 2012 compared to more recent data. On average, Medicare paid 86 cents for every dollar for hospital costs and Medicare paid 89 cents for every dollar.
More hospitals in 2012 also reported receiving healthcare payments less than actual healthcare costs. About 69 percent of hospitals said that Medicare reimbursement was less than actual costs, while 68 percent of hospitals said the same for Medicaid reimbursement.
Additionally, the AHA also recently reported that community hospitals faced high uncompensated care costs in 2015 in conjunction with Medicare and Medicaid shortfalls. Community hospitals provided over $35.7 billion in uncompensated care to patients.
CMS provides hospitals with additional funding, such as Disproportionate Share Hospital payments, to help facilities that treat large proportions of uninsured and Medicaid individuals shoulder the economic burden of high uncompensated care costs.
However, the Affordable Care Act mandated that CMS decrease certain uncompensated care payments by $2 billion by 2018 and by another $8 billion by 2025, making some hospitals particularly vulnerable.
A September JAMA Pediatrics study stated that pediatrics providers would face serious financial setbacks under upcoming uncompensated care payment reductions. Free-standing children's hospitals would experience the largest financial losses compared to other pediatric facilities with more than $10 million in losses per hospital.
Even in the face of low Medicaid and Medicare reimbursement rates and high uncompensated care costs, though, the AHA argued that few hospitals can choose not to participate in federal healthcare programs.
"Hospital participation in Medicare and Medicaid is voluntary," wrote the AHA. "However, as a condition for receiving federal tax exemption for providing healthcare to the community, not-for-profit hospitals are required to care for Medicare and Medicaid beneficiaries. Also, Medicare and Medicaid account for more than 60 percent of all care provided by hospitals."
The AHA also noted that the recent reports only account for two services and programs that hospitals provide to meet community healthcare needs. While hospitals benefit the community by covering federal healthcare payment shortfalls and providing uncompensated care, they also implement other community programs that may strain hospital revenue cycles.
Dig Deeper:
• Do Medicaid Reimbursement, Admissions Produce Hospital Profit?
• Key Ways to Improve Claims Management and Reimbursement in the Healthcare Revenue Cycle