Paying LTCHs Like Skilled Nursing Would Save $4.6B, Analysis Finds
Reimbursing long-term care hospitals (LTCHs) like skilled nursing facilities would save Medicare billions each year and reduce ten percent of geographic variation in spending, researchers found.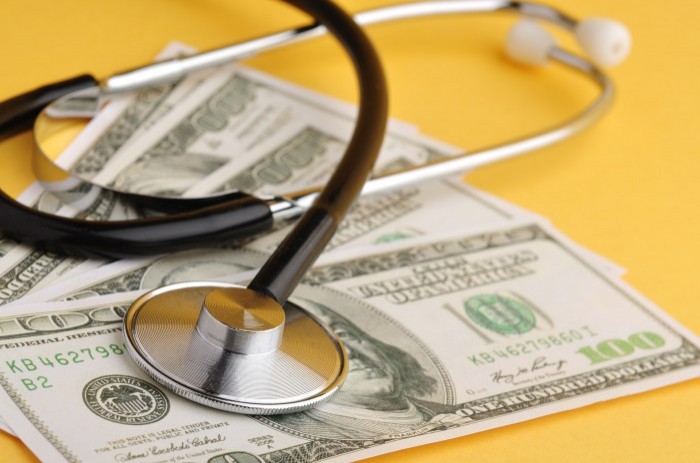 Source: Thinkstock
- Eliminating the concept of long-term care hospitals (LTCHs) would save Medicare $4.6 billion per year without harming patient outcomes, a new National Bureau of Economic Research working paper found.
Medicare savings would stem from the public healthcare payer reimbursing LTCHs like skilled nursing facilities (SNFs), rather than maintaining the long-term post-acute care provider's unique Medicare reimbursement system, researchers from Stanford University, University of Chicago, and MIT said in the paper.
Medicare reimburses SNFs significantly less than long-term care hospitals, revealed Medicare Provider and Analysis Review (MedPAR) data from 1998 to 2014. On a per day basis, LTCHs received about $1,400 in 2014, while SNFs received $450.
As a result, each discharge to a long-term care hospital versus a skilled nursing facility increased net Medicare spending by about $33,000.
Despite only accounting for one percent of Medicare spending, ridding the public healthcare program of the LTCH designation and reimbursing the post-acute care providers like SNFs would significantly save Medicare and eliminate ten percent of the unexplained geographic variation in Medicare spending, the researchers reported.
READ MORE: Finding a Revenue Cycle Management System for Post-Acute Care
Long-term care hospitals "are a purely regulatory phenomenon and are unique to the US healthcare system," the paper explained.
Policymakers developed the LTCH as an institution in 1982 to protect hospitals that specialized in clinically complex patients who required long hospital stays from the Medicare prospective payment system for general acute care hospitals. Policymakers worried that the pre-determined, fixed payment amount would not cover the costs of the medically complex patients treated at specialized hospitals.
To ensure the specialized hospitals remained open, Medicare excluded hospitals with an average length of stay of at least 25 days from the new prospective payment system.
Since 1982, the LTCH industry has seen rapid growth, increasing from just 40 hospitals to over 400 LTCHs. The long-term post-acute care providers generally treat medically complex patients compared to SNFs and inpatient rehabilitation facilities, which provide intermediate care.
But the creation of LTCHs has still replaced less costly skilled nursing facility stays for some patients who could qualify for an SNF stay, researchers found. About four-fifths of LTCH discharges represented substitution from SNFs, the data showed.
READ MORE: Importance of Post-Acute Alignment, Integration to Value-Based Care
The LTCH discharges increased Medicare spending on post-acute care because of the different Medicare reimbursement systems for each post-acute care setting. Currently, Medicare pays LTCHs a fixed amount per admission, while SNFs receive payment based on a per diem basis, and home health agencies receive payments per 60-day episodes of care.
By 2014, the average LTCH stay was 26 days, costing Medicare $36,000, researchers reported. In comparison, the average SNF stay was 25 days and cost Medicare $12,000, and home health agencies were $73 per day.
"Despite these very different reimbursement regimes, physicians lack precise medical guidelines or strict requirements from Medicare on which provider is most appropriate for a given patient, with discharge decisions reflecting non-clinical factors, such as geographic availability, patient or physician preferences, and familiarity between the PAC [post-acute care] provider and the referring hospital," the paper stated.
The different reimbursement systems result in significant overlap in the types of cases seen by different post-acute providers and substantial variation in post-acute care use. Post-acute already contributes to 73 percent of the unexplained geographic variation in Medicare spending, the Institute of Medicine reported.
Eliminating the long-term care hospital designation and reimbursing the post-acute providers like SNFs would reduce the unexplained Medicare spending variation without detracting from patient outcomes, the analysis added.
READ MORE: How Palomar Health Created a High-Value Post-Acute Care Network
Researchers found little difference in a patient's chances of dying or going home within 90 days when they compared LTCH and SNF discharges.
Replacing the LTCH reimbursement system with the SNF regime may be the answer to curbing long-term post-acute care spending, researchers suggested. CMS has taken several steps over the past decade to reduce LTCH spending, including moratoriums on the certification of new facilities or increases in LTCH beds.
The federal agency also developed the dual payment structure in 2016, which reimbursed facilities under the LTCH prospective payment system only if the patient spent three or more days in an intensive care unit or coronary care unit at an acute care hospital or had mechanical ventilation for at least 96 hours at the LTCH.
For all other patient cases, LTCHs receive the lower of the inpatient prospective payment system comparable per diem rate and the total estimated costs incurred to treat the patient.
"LTCHs were originally intended as a small administrative carve-out to the new inpatient prospective payment system designed in 1982. Inadvertently, however, their designation created a regulatory loophole for post-acute care facilities to receive substantially higher reimbursements," the paper stated.
"Over the ensuing decades, CMS has endeavored, through a series of legislative and regulatory reforms, to try to close this loophole. Its continued attempts suggest that it has not yet been successful, and raise real questions about whether incremental reforms will ever achieve their goals," the paper continued.
The analysis indicated that transforming the LTCH reimbursement system would yield greater savings.