Physician Alignment Drives Healthcare Revenue Cycle Progress
Physician alignment is critical to implementing and sustaining healthcare revenue cycle improvement initiatives, Deloitte researchers stated.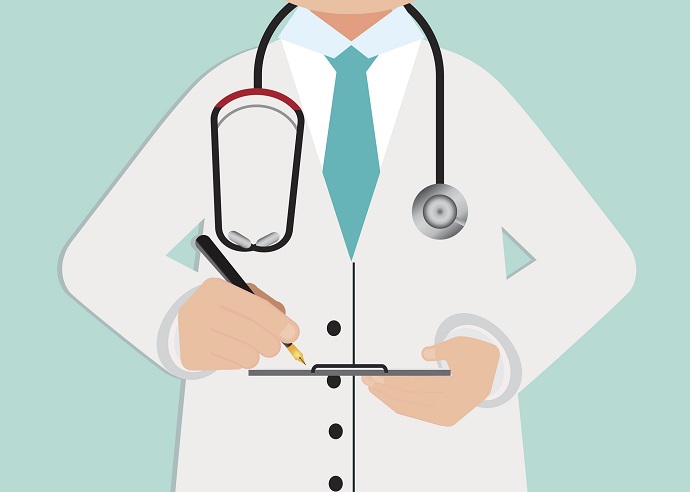 Source: Thinkstock
- Hospital and health system leaders frequently rank decreasing healthcare costs and increasing efficiency as their top concerns year-after-year. But many healthcare organizations have struggled to implement and sustain healthcare cost reduction initiatives without proper physician alignment strategies, industry experts at Deloitte explained in a recent report.
"Future success for healthcare systems will likely depend on physicians not only successfully adapting to evolving healthcare regulatory and practice requirements, but also learning how to succeed in this new world," wrote researchers.
Physician alignment is key to reaching business goals, such as value-based reimbursement implementation, they added.
A recent provider survey uncovered that physicians who did not feel aligned or engaged with their healthcare organization were more likely to resist alternative payment model implementation. Almost three-quarters of the providers said they preferred fee-for-service payment models, citing organizational inadequacies for value-based reimbursement as a top reason why.
As a result, healthcare organizations reported reaching a plateau with achieving their business goals of tying more fee-for-service payments to alternative payment models.
READ MORE: What Is Healthcare Revenue Cycle Management?
In the report, Deloitte researchers explored what physician alignment means for healthcare organizations and how executives can implement effective strategies to increase profitability.
Physician alignment encompasses more than provider buy-in
Deloitte experts stated that provider alignment starts with physician activation in business goals. They defined the term as:
"Physician activation occurs when healthcare systems and physicians are motivated and encouraged to evolve their behaviors through deliberate and structured engagement in order to drive business results. The powerful combination of behavior change and aligned incentives can enable organizations to activate their physicians to be the driving force of improving care, experience, and efficiency."
In addition to physician activation, the report stated that physician alignment strategies that aim to optimize the healthcare revenue cycle should account for provider behaviors. Strategies should incorporate methods for changing the cue, routine, and reward loop.
The cue is a trigger that launches a behavior. For example, providers maintain expectations for surgical procedures by stepping into the operating room. They take cues from specific actions to understand what to do next.
READ MORE: Top 5 Ways to Optimize Healthcare Revenue Cycle Management
Next, provider behavior depends on routine, or habitual activities that are initiated by the cues. In the same example, physicians know to put on the appropriate dressings before entering the operating room and perform safety checks prior to operating.
Finally, providers determine if a behavior is worth remembering based on the reward, such as improved patient outcomes or reduced healthcare costs.
"Historically, healthcare leaders desiring physician behavior change or adoption of a new way of working have applied an incomplete approach by focusing primarily on the reward component of the habit loop," wrote the researchers. "While this is a critical component, rewards are deeply personal and a one-size-fits-all approach may not always align with individuals' values and needs, rendering efforts unsuccessful over the long term."
On the other hand, hospitals can better change behaviors by incorporating the loop into physician alignment strategies. The loop may create behavioral biases that can make the healthcare revenue cycle inefficient.
For example, provider preference items oftentimes increase healthcare costs for hospitals and health systems. Preference items represented up to 61 percent of healthcare supply chain spending.
READ MORE: Provider Engagement Key to Accountable Care Organization Success
However, preference items can lead to excessive healthcare supply chain spending because many providers do not know how much their preference items cost. In a 2016 case study, orthopedic surgeons only correctly estimated the cost of a commonly used implant 21 percent of the time and their estimates ranged from 0.02 to 24.6 times the actual cost.
Allowing providers to use different items can also add to healthcare costs because the hospital or health system must work with multiple vendors, the report added. Using different supplies usually results in spending variation for the same services.
Additionally, providers may not see that their preference items for specific services cost significantly more than their peer's preference items despite similar care quality performance.
Developing an appropriate physician alignment strategy is key to avoiding healthcare cost increases stemming from provider biases.
6 methods for implementing an evidence-based physician alignment strategy
Modifying habits is generally not an easy task and inspiring that change across an entire hospital or health system can be especially challenging.
However, Deloitte researchers advised hospital and health system leaders to incorporate the following methods to develop a comprehensive physician alignment strategy to increase efficiency and profitability:
• Include physicians on executive leaderships teams and governing committees as well as give them decision-making authority to drive organizational change

• Use existing data to shed light on business challenges, such as inefficient provider behaviors or biases impacting healthcare revenue cycle management

• Analyze data to understand how provider behaviors and biases affect the organization's bottom line and use information from strategic focus groups, surveys, interviews, and observations

• Create an evidence-based behavioral change initiative using quantitative and qualitative data

• Develop specific action plans with measurable steps to sustain organizational change and call on physicians to facilitate plan implementation

• Track progress of organizational change and make appropriate modifications if necessary
"Activating the physician workforce to drive change requires a shared vision and strategy and a new, collaborative, and inclusive approach to work," the report concluded. "Through an approach that is grounded in the science of human behavior, healthcare systems and physicians have the opportunity to achieve new breakthroughs in transforming healthcare delivery and securing a competitive marketplace advantage."