Providers Investing in Home Health to Prepare for Aging Population
Providers organizations are looking to invest and acquire home health services to prepare for more elderly patients, but the future of elder care may be the PACE model, experts stated.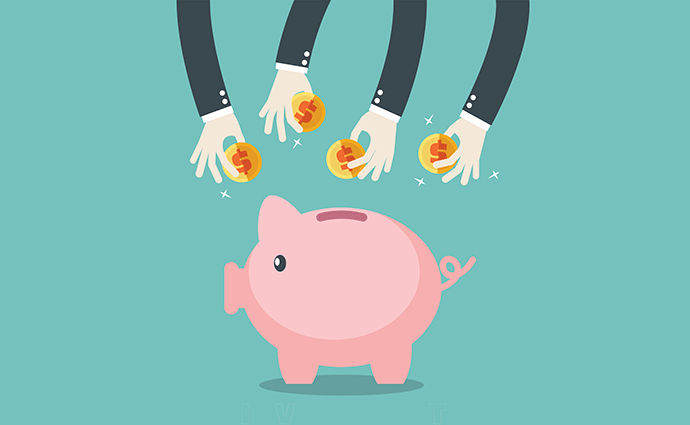 Source: Thinkstock
- Faced with the pressure to reduce healthcare costs as the elderly population rapidly grows, providers plan to shift elder care from hospitals and skilled nursing facilities to the home, healthcare experts explained.
According to CMS and Census Bureau data, seniors should account for more than 20 percent of the total population by 2029 as the age demographic experiences accelerated growth. And by 2050, individuals aged 85 years and older are projected to grow faster than the entire working age population.
While the elderly population will grow faster than their younger peers, healthcare costs are projected to skyrocket. The healthcare share of the economy is slated to reach almost 20 percent by 2026, with Medicare spending growth accelerating from 3.6 to 5 percent, CMS actuaries recently reported.
Providers organizations are starting to shift their focus to elder care as their costs are projected to rise with elderly individuals requiring additional services compared to their younger, healthier patient population.
Forty-four percent of healthcare executives, clinical leaders, and clinicians recently surveyed by NEJM Catalyst and the BDO Center for Healthcare Excellence and Innovation said their organization plans to prepare for this population by investing in home health services by 2020.
READ MORE: Bringing Back House Calls to Cut Spending on High-Risk Patients
Another 44 percent also said their organization will invest in palliative care, and 39 percent reported planning investments in geriatric caretakers.
Just 12 percent of healthcare leaders and providers anticipate investing in skilled nursing facilities to respond to the aging population, while even fewer plan to invest in long-term acute care hospitals (7 percent) and inpatient rehabilitation facilities (6 percent).
The survey results show that providers are aiming to control their costs by caring for elderly patients outside of the practice or hospital system, David Friend, MD, Chief Transformation Officer at the BDO Center for Healthcare Excellence and Innovation recently explained to RevCycleIntelligence.com.
"We think that as demand for elder care services increases in line with population growth, most provider investments will aim to get care closer to home," he said. "This means that we will likely start to see traditional elder care providers and facilities acquiring home health services providers, and skilled nursing facilities and long-term acute care will continue to represent a fragmented market and opportunity for mergers and acquisitions."
Delivering care in a patient's home can be a cheaper alternative for providers. A New England Journal of Medicine study found that Medicare paid about $2,500 in the 30 days after a patient was hospitalized with congestive heart failure when the patient received home health care.
READ MORE: How to Improve Healthcare Mergers and Acquisitions Strategies
Conversely, the federal healthcare program spent $10,700 for those admitted to a skilled nursing facility and $15,000 for those discharged to a rehabilitation hospital.
Providers also face challenges with skilled nursing facility quality, making alternative care sites more attractive. Quality performance significantly varies across skilled nursing facilities, with top-performing facilities averaging a Medicare length of stay fewer than 24 days, while their low-performing peers report an average of 34 days. This length of stay variation represented a $4,000 per admission cost difference.
In the age of value-based reimbursement and accountable care, keeping Medicare costs down and quality up is key to earning shared savings and incentive payments.
Facing these challenges with post-acute care, provider organizations are looking to home health care as a cheaper alternative for elder care, especially in the Northeast, BDO Center for Healthcare Excellence and Innovation's National Leader Steven Shill added.
"Among the healthcare organizations that said they'd invest most in home health by 2020, 52 percent were in the Northeast—a significant difference from the 35 percent in the West," he said. "We think this shows that the Northeast is in large part playing catchup to the West when it comes to evolving traditional healthcare models to lower spending and improve outcomes."
READ MORE: Importance of Post-Acute Alignment, Integration to Value-Based Care
The Northeast may be ready to invest in home health care services because the region tends to spend the most on health and hospital care since states in this area care for a larger portion of elderly residents and operate high-profile hospitals, Shill explained.
Healthcare in the West tends to be different because health systems like Kaiser have established a more holistic model of care that focuses on preventative care and care coordination. Providers in Western states may also have adopted models sooner than their Northeast counterparts because of their tech-centric economy, which gives them more direct access to innovative technologies that make home health models possible.*
"One way to improve patient outcomes and lower healthcare costs is by moving care from the hospital to the patient's home, through the use of telemedicine, sensors and wearables, and in-home geriatric caretakers," Shill pointed out. "So, while the West figured out this model years ago, we think the Northeast is upping its investment in the space to catch up."
The future of elder care is PACE
While provider organizations are shifting their funds to improve their home health care offerings, experts at the BDO Center for Healthcare Excellence and Innovation agreed that providers may be missing the boat on the future of elder care – the Programs of All-inclusive Care for the Elderly (PACE).
"We think the PACE approach is the future of elder care," Friend explained. "The program keeps seniors involved and functional in their communities longer through preventative, primary, acute, behavioral, long-term care and other services on the care continuum delivered by an interdisciplinary provider team."
The PACE model includes a team of healthcare professionals who coordinate and deliver care for Medicare and Medicaid beneficiaries. The PACE organization contracts with providers across the care continuum to provide healthcare services in the home, community, and at PACE centers.
"PACE is a successful example of 'care everywhere.' Without the program, institutional care would be the only option for many PACE participants," Friend remarked. "We believe it has the potential to be one of the biggest opportunities for providers and investors alike."
Friend also reported that the coordinated care model for elderly care has generated significant savings. In California alone, costs dropped 31 percent for dual-eligible individuals compared to facilities-based care models.
New York also reported care quality improvements, with PACE patients receiving care with quality scores twice as high as that of other managed long-term care patients.
Significant cost savings and care quality improvements make the PACE model the future of elder care. But provider organizations have yet to see this, Friend explained.
Just 12 percent of surveyed healthcare executives and clinicians said their organization planned to invest in the model by 2020.
"There's a lack of understanding on how the program works, and Medicare imposes certain limitations, including restrictions on what the interdisciplinary team can do for beneficiaries," he said. "Additionally, organizations need a physical site to provide adult day services, which requires substantial investment in real estate."
Strict PACE model requirements may be hindering provider investments. However, this just creates an opportunity for other investors, like real estate investment trusts, to partner with provider organizations to promote a more coordinated care model for elderly care, Friend said.
As the senior population grows more rapidly than other age demographics, enhanced elder care will be the key to bending the healthcare cost curve and improving care quality. Provider organizations are already planning their investments by acquiring or partnering with home health and community providers to keep the aging population out of the hospital.
But with more healthcare being delivered outside the traditional setting, provider organizations may want to consider investing more in care coordination models that allow their providers to ensure home health and community services deliver the highest value care.
*CORRECTION: Previous version of this article stated, "Providers in Western states may also be less interested in home health investments because of their tech-centric economy." The article has been updated for clarification.