Targeting Healthcare Cost Cuts Slows Revenue Cycle Performance
The average hospital missed over $22 million in potential revenue capture by prioritizing healthcare cost reduction over revenue cycle performance, the study stated.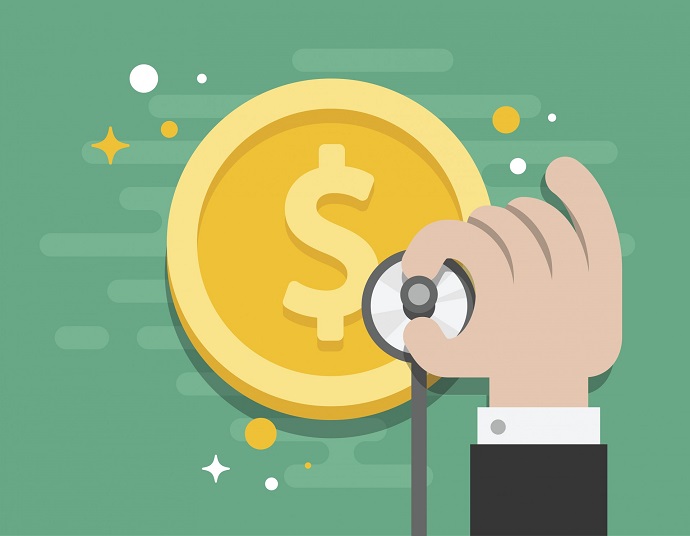 Source: Thinkstock
- Health system and hospital revenue cycle fell behind in key performance areas, such as claim denials management and bad debt, because the organizations prioritized healthcare cost reductions over revenue cycle performance, a recent Advisory Board study revealed.
As a result, the average 350-bed hospital may have missed up to $22 million in revenue capture by failing to focus on key health system and hospital revenue cycle performance areas. The four areas were denial write-offs, bad debt, costs to collect, and contract yield.
Average-performing organizations also experienced little to no improvement in net days in accounts receivable and average cost to collect declined by 70 basis points of net patient revenue between 2011 and 2015.
"Many hospitals and health systems have an opportunity to rise from median to top-quartile revenue cycle performance across four key metrics," stated Jim Lazarus, Advisory Board's National Partner of Technology. "By driving better adherence to best practices, providing a better patient financial experience, and taking a more strategic approach toward legislated payment reform—institutions could make that quartile jump for each of those four metrics and improve by up to 6.4 percent of margin."
Declining claims reimbursement from public payers may have spurred hospital and health system leaders to pay more attention to healthcare cost reductions over revenue cycle performance. A recent Premier survey showed that cutting healthcare costs topped healthcare executive priority lists in 2017 as policymakers debated healthcare reform.
READ MORE: How to Maximize Revenue with Improved Claims Denials Management
However, Advisory Board researchers stated that even if public payers maintain the same claims reimbursement rates in 2017, four other factors will influence health system and hospital margins. Executives should focus on these forces to improve hospital revenue cycle performance.
First, health systems and hospitals should address the increase in claim denials and scrutiny stemming from commercial payers.
On average, hospitals saw their margins drop 5 percentage points because of underpayments, claim denials, and subpar contract negotiations with commercial payers, the study revealed.
"Increased denials mean commercial contracts no longer provide the growing margins that used to offset lower Medicare and Medicaid reimbursement for many hospitals," the Advisory Board wrote.
Commercial, as well as public payers, may also be slowing health system and hospital revenue capture by increasing claim scrutiny through prior authorizations. About 86 percent of healthcare leaders reported a significant boost in prior authorization requirements over the past year, a recent MGMA poll uncovered.
READ MORE: Key Ways to Boost Collection of Patient Financial Responsibility
Second, the rise in patient financial responsibility challenged health system and hospital revenue cycle performance by increasing bad debt.
The proportion of workers with a deductible exceeding $2,000 jumped from 5 percent in 2008 to 19 percent in 2015, a cited Kaiser Family Foundation study revealed.
With more consumers enrolled in high-deductible health plans, about 74 percent of providers reported an increase in patient financial responsibility in 2015.
Consequently, health systems and hospitals wrote off more patient financial responsibility as bad debt, according to the Advisory Board study. The portion of patient obligations being written off as bad debt reached 4.4 percent from 0.9 percent.
"To build more enduring relationships with patients and improve collections, hospitals and health systems should improve the patient financial experience with a foundation built on transparent search capabilities for price estimates, convenient access for scheduling and payment, a positive care encounter, and each point of financial contact contributing to the construction of a durable relationship," the study stated.
READ MORE: What Is Healthcare Revenue Cycle Management?
Third, hospital and health system executives should anticipate MACRA implementation to impact their revenue cycle performance.
"The Medicare and Chip Reauthorization Act (MACRA) includes significant financial penalties not only for poor quality and cost performance, but also for insufficient reporting," the Advisory Board wrote. "MACRA also increased the need for precise risk adjustment documentation, which is required for an accurate Medicare Risk Adjustment Factor score that determines financial targets for bonuses and penalties for healthcare providers."
With new MACRA implementation requirements, healthcare organizations should implement tools to meet documentation performance standards in order to minimize revenue cycle risk.
However, hospitals and health systems may need to bolster their MACRA resources. A recent Quest Diagnostics and Inovalon survey found that just 43 percent of providers feel they have the necessary tools to implement value-based purchasing models, such as MACRA.
Providers identified EHR advancements as their top needed value-based purchasing tool. They stated that their EHR systems should be able to aggregate quality and performance data for individual patients, identify care gaps that impact quality measures, and provide data to help providers input correct diagnostic codes.
Fourth, the Advisory Board stated that healthcare mergers impacted health system and hospital revenue cycle performance.
Hospital merger activities increased by 8 percent from the first quarter of 2016 to the start of 2017, a recent Kaufman, Hall & Associates report showed.
As hospital mergers continue to grow, leaders should ensure that merged entities are connected by more than a centralized business office. More holistic integration is needed, the Advisory Board suggested.
Holistic integration under a hospital merger should include a value-added shared services organization that can provide a common business intelligence solution across facilities and service lines in the system. The shared services organization should also develop a single patient medical bill for all providers and hospital services as well as use integrated coders to improve clinical documentation and coding accuracy.
"Hospitals and health systems can look to a well-established library of best practices to address these four forces," concluded Christopher Kerns, Advisory Board's Executive Director of Research. "Success is attainable if hospitals and health systems can improve their visibility into performance data, overcome inefficient resource allocation, and discard the too-common 'permanent emergency' mindset that leads to tactical, unproductive approaches to strategic problems."